Which Area of Occupational Therapy is Right for You?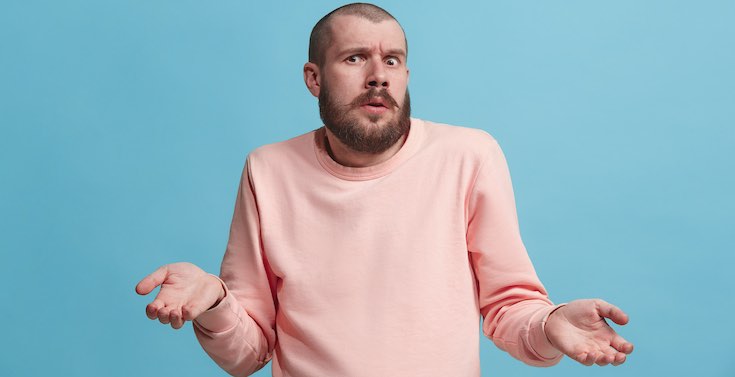 In Ireland, Occupational Therapists train and then improve their skills in specialist areas such as Elderly services, Mental Health, Rehabilitation and more. This article will help you explore which area is right for you.
Topics Covered In This Article
What Will You Do As An Occupational Therapist?
What Are The Specialist Areas Of Occupational Therapy?
Which Specialisation Is Right For You?
What Should Occupational Therapists Expect To Do In Their Role?
What Type Of Mental Health Interventions Can You Provide?
What Will You Do As An Occupational Therapist?
Occupational therapy is a branch of healthcare where practitioners use specific exercises to improve their clients' physical and psychological conditions, and thus hasten their recovery from disability.
Depending on the area of occupational therapy you choose, you will be helping people with their:
● Chronic mental condition
● Learning disability
● Physical disability
Your goal will be to ensure that your clients are able to enjoy the best quality of life possible.
Healthcare Jobs at Healthcarejobs.ie
Progress Your Career. Search 1000s of Healthcare Jobs
Search Jobs
So, what benefits can you provide to your service users?
Increase their independence so they can complete their daily activities in their own home
● Specialised seating facilities and other provisions to achieve pressure relief
● Advice and guidance to maintain safety in the home
● Improve their manual handling capabilities
● Assess whether there is a need for powered mobility
● Deal with the fear of falling or reduce the likelihood of falls
What Are The Specialist Areas Of Occupational Therapy?
You can choose a career that will involve treating a specific condition or age group, or you could become a specialist in a particular field.
In Ireland, many new occupational therapists train and then improve their expertise in areas such as:
● Community services
● Elderly services
● Hand therapy
● Intellectual disability
● Mental health
● Paediatrics
● Physical rehabilitation
Occupational Therapy is constantly evolving and other areas of practice and career opportunities are expanding in both government organisations and the private sector.
As a result, you may also find yourself treating non-traditional clients, such as:
● The homeless
● Refugees or displaced people
● School-based patients
You may even work with 'healthy' people by advancing self-management approaches.
This type of health promotion can prevent possible occupational dysfunction.
There is also the prospect of climbing the career ladder; for example, by managing a department or a particular service.
You may also wish to take advantage of the opportunities for postgraduate studies and research.
Which Specialisation Is Right For You?
So, which area of occupational therapy is right for you?
The Association of Occupational Therapists of Ireland (AOTI) has some suggestions.
1. Children
You may decide you would be suited to helping schoolchildren who are having difficulties with their handwriting.
You can provide these children with some exercises or techniques that can improve their writing skills.
2. Adults
An individual with a disability may need their home to be adapted to suit their needs.
In this scenario, you can visit their home to assess what improvements should be implemented.
The objective is to enable your patient to live independently and, if possible, encourage them to continue work and engage with other people despite their injury or disability.
You will need to develop a plan adapted to the patient's home and provide them with the necessary support.
3. Mental health
When a person becomes withdrawn and stops seeing their friends due to depression or other mental health problem, occupational therapy can help.
Here, you will need to assess the extent to which the depression is affecting the patient's work or social life.
You will also need to formulate a way of helping them carry out any daily activities that they are finding difficult.
You can coordinate with your patient and devise a plan so they can return to their everyday way of life, such as:
● Work
● Socialising
● School/education
This will require:
● Activity-planning
● Promotion of coping skills to combat low moods
● Self-care
● Time management
What Should Occupational Therapists Expect To Do In Their Role?
The Irish Health Service Executive (HSE) has compiled a list of job descriptions and expectations in the following fields.
1. Paediatrics
Your goal will be to enable children to develop life skills so they can carry out their usual tasks outside their home.
They will need skills in daily self-care as well as other activities, including:
● Dressing themselves
● Eating on their own
● Handwriting
● Riding a bike
By teaching them these skills, you will be enhancing their independence and self-confidence.
2. Primary Care – Adults
Here, your objective will be to return patients to a position where they can perform their former activities before their accident or disability.
You will work with adult patients to overcome limitations that are due to:
● Ageing
Emotional or psychological difficulties
● Disability
● Illness
● Injury
In addition, you will work with clients and their families to:
● Evaluate and make adaptations to their home
● Increase their mental capacity to receive, process and use information
● Educate them about the use of equipment that will enable them to live independently
These assessments are critical as they will serve as the basis for creating and implementing goals that will improve the patient's quality of life.
In turn, the goals should enhance the patient's wellbeing.
For example, they should develop an ability to do their household chores, and receive, process and maintain information.
They should also understand how to prevent falls and gain access to their home and the surrounding environment.
3. Mental Health Services
Occupational therapists often focus on physical rehabilitation.
However, you may find yourself dealing with a wide range of mental health issues.
Your training makes use of holistic approaches that are also suitable in mental healthcare settings.
As an occupational therapist, you will be trained in:
● Assessing cognitive functions
● Group procedures
● Sensory approaches
● Developing or encouraging socio-emotional skills
● Conducting daily learning activities
Your ultimate goal will always be the same – to help clients live an independent life.
What Type Of Mental Health Interventions Can You Provide?
1. Group therapy involving various areas, such as:
● Cooking or leisure therapy
● Identifying the means to live independently
● Nutrition
● Teaching or improving life skills
● Preparing for a job
● Managing money
● Wellness recovery
2. Strategies that will keep patients calm
Daily activities, such as work, can improve a patient's mental health and wellbeing. You can show them how to cope by using activities such as:
● Cooking and cleaning
● Listening to music
● Playing cards
● Drawing and writing
The body's sensory system allows us to process environmental information. However, people with a mental health problem may find this a little more difficult, which can in turn lead to agitation and aggression.
This is when sensory strategies are important.
They are also useful for people who do not benefit from talking therapies.
3. Assess a patient's readiness for discharge
You will often have to assess whether a patient is ready for discharge. You will also need to prepare their treatment plan and gauge their progress.
4. Become an advocate for independent but safe living
Enabling a patient to carry out their daily activities will be meaningless if their mental health condition is compromised. In this type of scenario, you may need to provide them with additional assistance.
Conclusion
Occupational therapy is expanding way beyond its traditional domain. For instance, therapists can provide services to children with learning disabilities or people with mental health issues.
Although each area may require unique expertise or a particular skill, the goal is always the same – to promote the wellbeing of the patient.
In addition, you can also help them live their life as independently as possible.