Why I Love Being an Occupational Therapist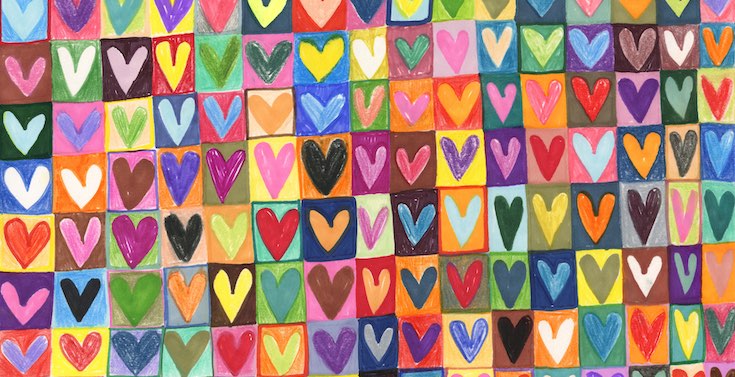 Occupational Therapist, Jon Heath, explains why he has enjoyed being an OT and outlines information you need to know if you want to become one.
Why Did I Choose Occupational Therapy?
I have always wanted to pursue a career where I would be able to help people with problems and with this in mind Physical Therapy appeared to be my best option.
As I furthered my studies, I decided to become an Occupational Therapist as it is extremely fulfilling to take care of a patient's physical, psychological and emotional needs.
In my view, Occupational Therapy is a profession that implements a holistic approach to healthcare, with an emphasis on sensitivity and compassion for patients' difficulties.
In fact, I have found that the role allows me to contribute to society and provides me with an enormous sense of self-fulfilment.
I pursued a career in Occupational Therapy because I knew it would enable me to work with a variety of patients from different backgrounds.
I would have the opportunity to practise in a range of environments, including hospitals, clinics and schools.
Since taking up the role, I have used my creative and imaginative thinking to help patients return to good health.
I have also applied my skills to alleviate their problems and increase their level of independence and self-worth.
Although Occupational Therapy can be extremely challenging, the rewards certainly outweigh any negative aspects.
Healthcare Jobs at Healthcarejobs.ie
Progress Your Career. Search 1000s of Healthcare Jobs
Search Jobs
What Is Occupational Therapy?
Occupational Therapy practitioners are responsible for assessing and treating their patients' physical and psychological conditions.
Accordingly, the work entails treating a variety of health problems that may have been caused by an accident or perhaps a lifestyle choice.
You will need to:
• Focus on the patient's occupation to assess how they take care of themselves, socialise or contribute to society
• Understand how an illness, injury or disability can affect the patient's ability to conduct their daily lives
• Assess how various health conditions can impair the patient's life; then, help them overcome or work around their difficulties so they can carry out their everyday tasks
• Devise and implement a programme that is person-centred and tailored to the client's unique situation and needs
What Can Patients Expect From Their Therapist?
• You should advocate for their human rights and enable them to access essential services
• You should help them live a full and satisfying life despite their illness, injury or disability
• Your should increase their independence in the workplace and at home
The treatment approach will generally focus on the following areas:
• Asking the patient to explain the hardships they are experiencing
• Assessing their needs by utilising activities that will highlight their difficulties
• Conducting the requisite Occupational Therapy assessments and tests
• Visiting patients in their home and workplace to see how they manage their daily tasks
• Performing other types of assessment, such as group activity sessions
Is Occupational Health Nursing The Same As Occupational Therapy?
The answer is no. Occupational Therapy focuses on specific activities designed to improve a client's physical and psychological condition in order to enhance their wellbeing.
What Is Included In An Occupational Therapist's Job Description?
The typical duties and responsibilities of an occupational therapist include:
• Ensuring that the patient's residence, work area and public space are accessible
• Assessing the client's ability to enjoy a normal life with regard to eating and interacting socially
• Making sure that disabled or elderly clients have a home that can be easily accessed
• Arranging the home with safety in mind and providing appropriate equipment (e.g., wheelchairs)
• Helping children overcome learning difficulties
• Making sure there is a smooth transition when a patient returns to their home from hospital
• Finding ways to improve a disabled child's movement and play skills
• Evaluating a disabled patient's driving ability
• Coordinating with builders and local authorities to design public places and homes that can be easily accessed by patients
• Assisting people with mental health difficulties by planning and organising their daily lives
• Maintaining and continuing your professional studies so you can always provide the best possible care to clients
How Can You Practise Occupational Therapy In Ireland?
In Ireland, occupational therapists need to register with CORU before they can practise their profession.
This is a requirement of the Health and Social Care Professionals Act 2005. Besides the CORU certification, you will also need a qualification from an accredited Occupational Therapy programme.
In Ireland, you can choose from various university-certified programmes.
In addition, there is also a master's course available.
Each of these programmes is recognised internationally and by CORU.
How Can You Become An Occupational Therapist?
You need to obtain an undergraduate or postgraduate qualification in Occupational Therapy.
This degree must be accredited by the following professional bodies:
• Association of Occupational Therapists of Ireland (AOTI)
• World Federation of Occupational Therapists (WFOT)
Before commencing your degree, you will need to pass a Garda/Police test and undergo a routine health check.
You must also submit evidence of your immunisation history:
• BCG
• Chickenpox (varicella)
• Hepatitis B
• Measles, mumps and rubella (MMR)
Some Occupational Therapy programmes may require training in:
• Cardiopulmonary resuscitation (CPR)
• Automated external defibrillator (AED) usage
Once you have become a practising healthcare professional, you may need a driving licence and a vehicle.
You also have the option of pursuing continuing professional development (CPD), including postgraduate degrees.
For example, if you are a graduate, you can still upgrade your qualifications by taking a master's or doctoral degree.
What Skills And Personal Qualities Are Required By A Physical Therapy Professional?
• The ability to establish and maintain excellent relationships with a variety of clients
• Listening, verbal and written communication skills
• Empathy, patience and diplomacy regarding your patients' needs
• In-depth knowledge
• Excellent leadership and negotiating skills
• The ability to multitask and manage a wide range of activities
• Decision-making and collaborative skills
• Tact (e.g., to protect your clients' confidentiality)
Conclusion
If you are the type of person who loves helping others, Occupational Therapy could be the career for you.
This is a profession that will enable you to help patients recover from their injuries, no matter what the cause.
It is also an attractive proposition as it can provide you with a whole host of opportunities and specialisations.
The work is demanding and will require a practical and resourceful mind.
Make sure you approach your clients with a cheerful attitude as this will help inspire confidence and trust.
If you are interested in Occupational Therapy, you should study an undergraduate course at an accredited university.
In addition, other training programmes are available, such as a postgraduate degree.
However, to be successful, you will need more than just academic qualifications and training; you must also possess strong personal characteristics, such as empathy, communication skills and the ability to establish good relationships with your clients.