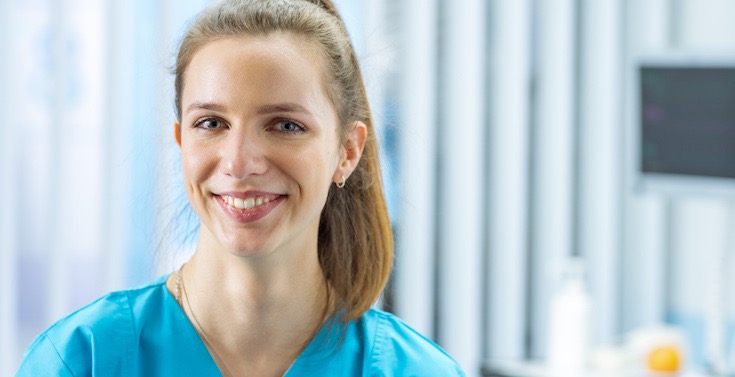 Ireland is covering the shortfall of Healthcare Professionals by seeking to train more HCAs in Ireland and also recruit from overseas. Find out what an HCA does and how you can qualify to become one in Ireland.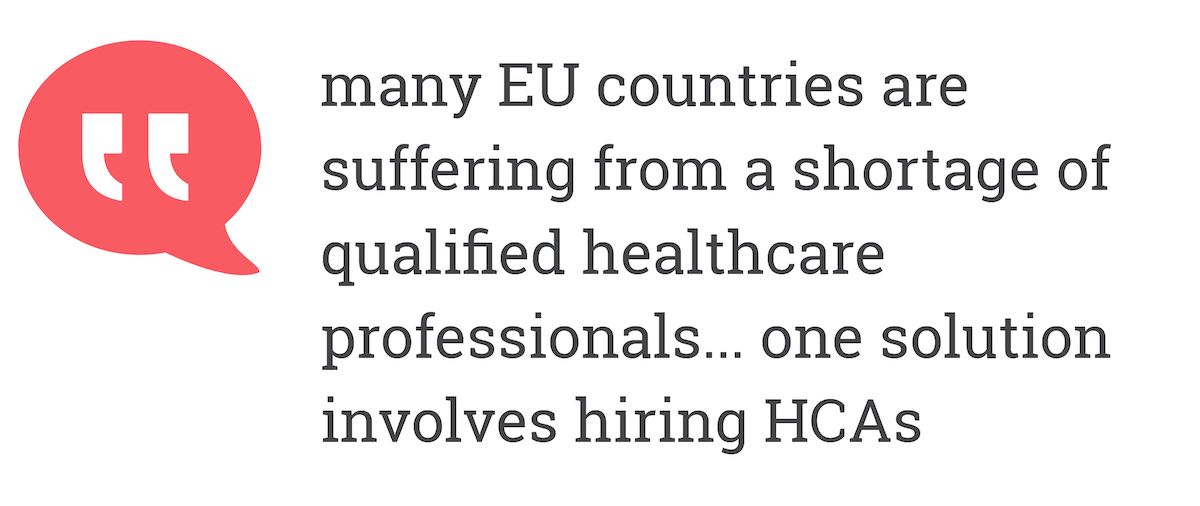 Shortage Of Healthcare Professionals In Ireland
The healthcare profession in Europe, including Ireland, is currently undergoing significant changes due to the ageing population.
This poses a challenge to the health workforce as there are not enough young people to replace those who are retiring.
A SANCO report highlighted that many EU countries are suffering from a shortage of qualified healthcare professionals, such as doctors and nurses.
In fact, there are several reasons behind the increase in demand for professional healthcare workers, including people's longer life expectancy and a decrease in informal care.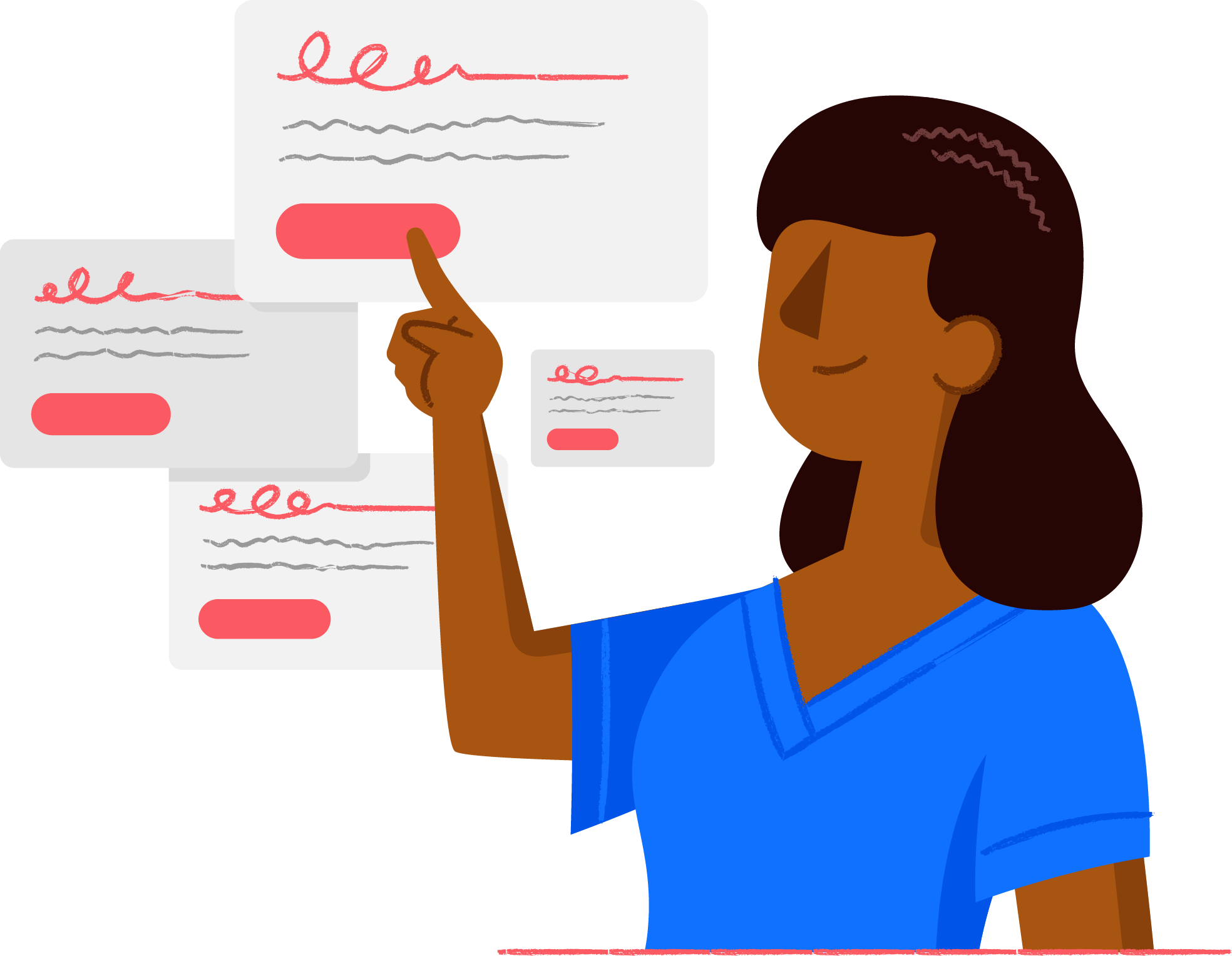 Search Jobs
1000s of jobs for Nurses & Care Professionals. Find nursing, care & healthcare jobs in Ireland.
Search Jobs
Healthcare Assistants Are Helping Solve Staffing Shortage
Many EU members are addressing this workforce issue by considering both temporary and long-term solutions.
One such solution involves hiring healthcare Assistants (HCAs).
The International Standard Classification of Occupations (ISCO) classifies HCAs as providers who assist in the direct personal care of patients and residents in a hospital, clinic or nursing home setting.
Ireland's medical authorities created the position of a healthcare Assistant in 2001.
The role of an HCA is to provide assistance and support to other medical professionals, such as doctors, nurses and midwives.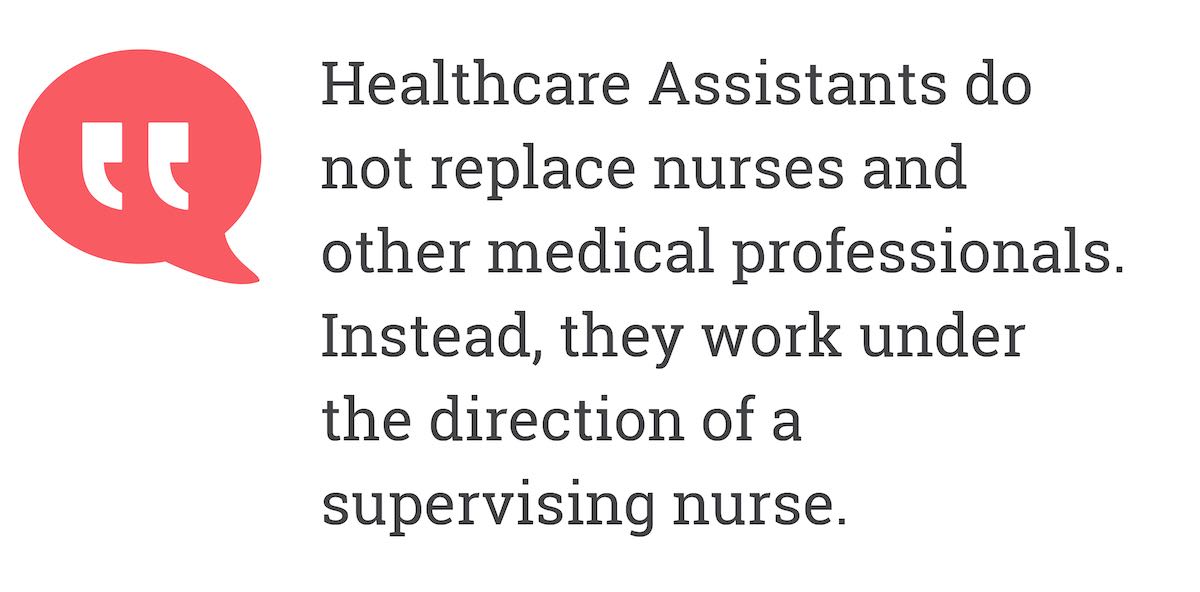 Healthcare Assistants do not replace nurses and other medical professionals.
Instead, they work under the direction of a supervising nurse.
One benefit is that while the HCAs are performing routine daily tasks, the nurses are able to focus on other higher-level duties
Also, the Healthcare Assistant qualifications are much lower compared to a doctor or nurse.
What Tasks Does A Healthcare Assistant Do?
The typical tasks delegated by nurses to healthcare assistants often include patient-centred care such as:
● Assisting with a patient's breathing
● Collaborating with other wards and personnel
● Controlling a patient's body temperature
● Tending to the dying
● Assisting patients with their food and drink
● Providing intimate care
● Eliminating waste from their assigned wards
● Cleaning and dressing patients
● Maintaining a safe environment for patients
In Ireland, a Healthcare Assistant often works under the supervision of a registered nurse.
They work on the wards and in teams.
The supervising nurse will assign the work to the HCAs based on their competency and skills.
For those who are interested in pursuing a career as a Healthcare Assistant, here are some points to consider.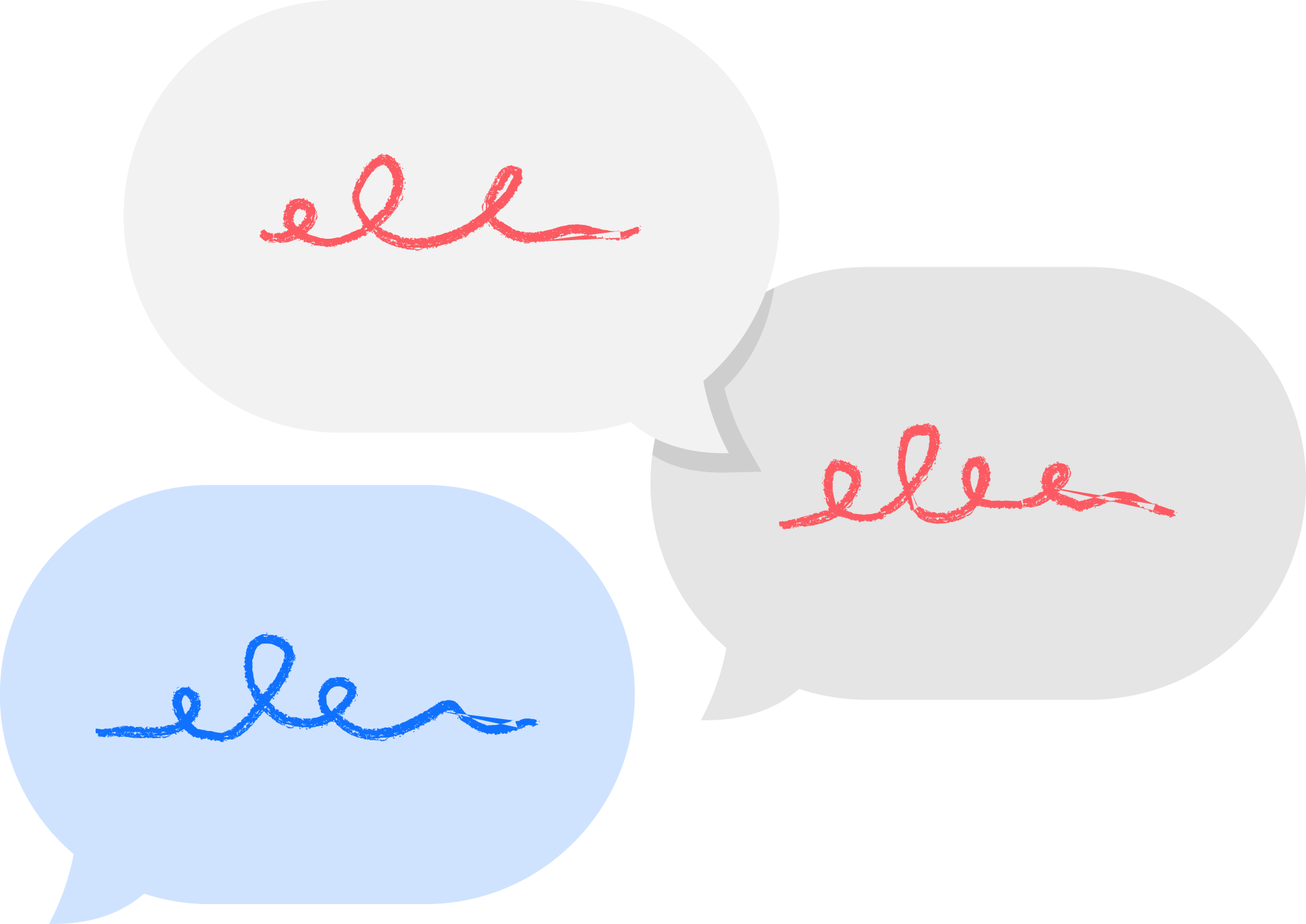 What Do You Think?
Ask questions, comment and like this article below! Share your thoughts, add your opinion in the comments below.
Comment
Qualifications And Experience
Before you can study or train to become a Healthcare Assistant, you need to have the following qualifications:
● Leaving certificate – This is a university entrance examination as well as the final exam at your secondary school.
● QQI Level 4 Award – You need this in order to take the leaving certificate, QQI Level 5 Award and an apprenticeship. Besides HCA positions, it also enables you to qualify for various other types of employment.
In Ireland, Healthcare Assistant qualifications include passing the courses and training prescribed by Quality and Qualifications Ireland, the state agency responsible for monitoring educational awards.
QQI Level 5 comprises three major areas:
● Healthcare support
● Community health services
The major award is also divided into modules or minor awards.
The Health Service Executive (HSE) seeks to ensure that people qualify to be an HCA via an apprenticeship.
This type of training will only improve the standard and professionalism of all healthcare workers.
HCA candidates not classified as new entrants should be under the age of 65.
An HCA candidate or applicant must clearly demonstrate that they are fully competent and capable of assuming their duties.
Their health status should also indicate that they are able to provide an efficient service.
HCA candidates need to be of good moral character.
For Anyone Outside Of Ireland
Even if you are from overseas, you can still apply for a healthcare position in Ireland provided you satisfy the following requirements.
You need to prove to the Nurses and Midwifery Board Ireland (NMBI) that you possess adequate English knowledge and skills. You must be able to effectively communicate with other members of staff in the working environment. The NMBI defines communication as:
● Speaking
● Listening
● Reading
● Writing
HCA applicants must prove their competency in these four areas. There are three pathways to prove your English proficiency.
HCA applicants must prove their competency in these four areas. There are three pathways to prove your English proficiency.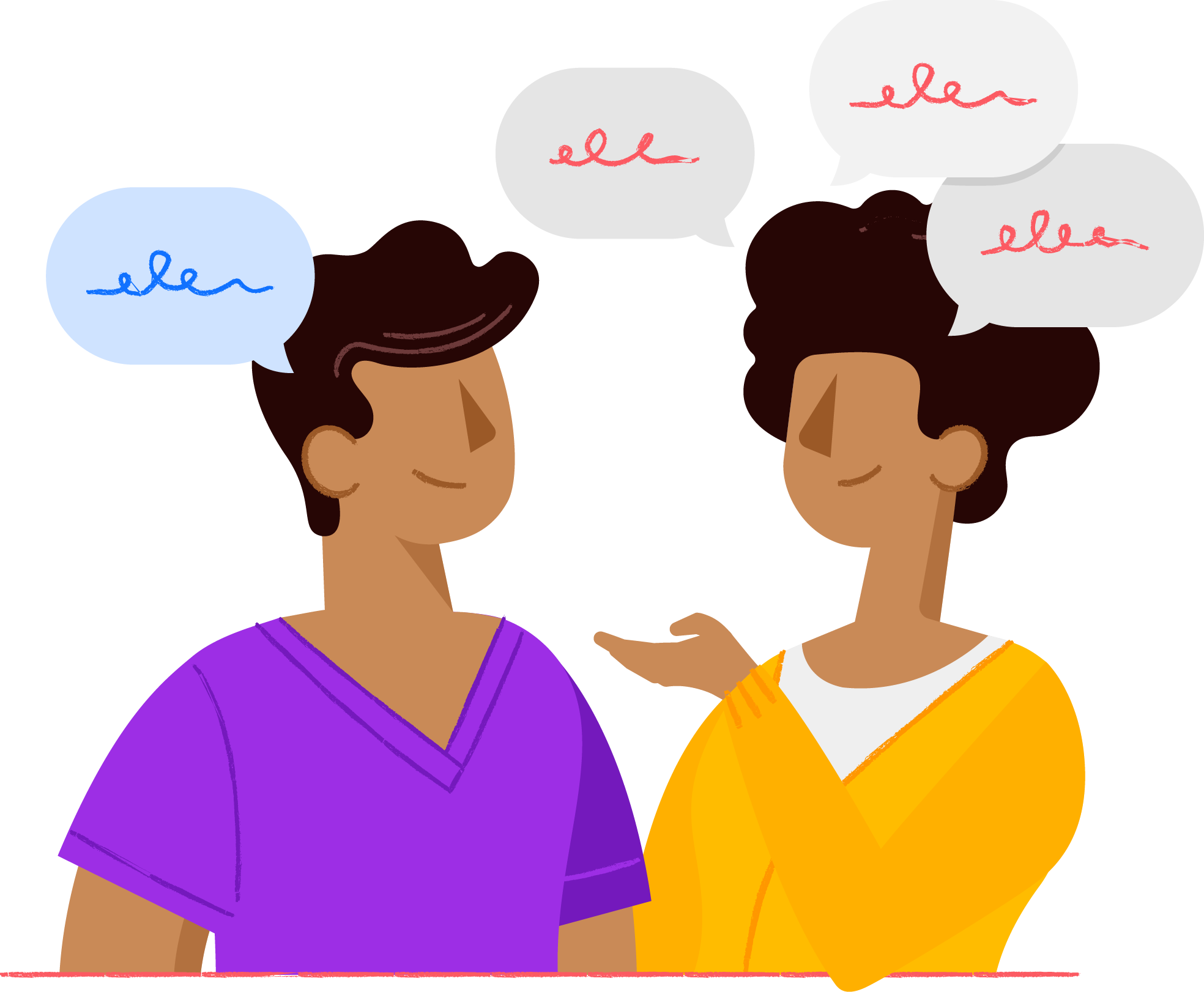 Become A Community Contributor
Share your story to help and inspire others. Write or create a video about your job or your opinions!
Contribute
Pathway 1: Learned English in a country recognised by the NMBI
Countries recognised include:
● Australia
● Canada
● New Zealand
● USA
● UK
The NMBI recognises these countries based on the fact that the majority of the population speak English.
Pathway 2: Show evidence that you have registered
You need to show that you have registered with the Board and practised English for at least three years in your role as a nurse and within the last five years in any of the following NMBI-recognised countries:
● Australia
● Canada
● New Zealand
● USA
● UK
Pathway 3: Prove you've passed an English language test
You need to demonstrate that you have successfully passed a recognised English language test.
The NMBI accepts a qualification in the following tests as evidence of your English language competency:
● English Language Testing System (IELTS)
● IELTS Academic Test for UKVI
● Occupational English Language Test (OET)
The assessment fees for your English language competence requirements are non-refundable.
Therefore, you should ensure that your latest test results exceed the minimum required scores before you register with the Board.
If you are not a European Union (EU) citizen or you live outside the European Economic Area (EEA), you will also need to apply for an employment permit.
You can register as an HCA with the NMBI by following this five-step process:
1. Compile a list of all the required information on the Overseas Registration Application Request Form.
2. Read and make sure you understand the application pack sent to you once the first step has been satisfied.
3. Contact the relevant authorities who may need to fill out the forms on your behalf. Make sure you return the documents to the NMBI.
4. Proceed with your application assessment.
5. Wait for the outcome of your assessment.
Conclusion
There is a general shortage of qualified doctors and nurses in many EU countries, including Ireland.
This has in turn prompted the creation of Healthcare Assistant positions to augment the greying health workforce.
As a result, there are excellent opportunities for people who want to work in the healthcare sector.
When they take up their role, HCAs will usually be supervised by nurses who assign their tasks.
This will enable the nurses to focus on other essential areas of patient care. Those who want to work as an HCA need to fulfil the established educational and experience requirements.
If you are not from Ireland, you need to comply with other criteria, such as English language skills and obtaining an employment permit.
Besides the technical specifications, you will also need motivation and a passion to excel in your HCA career.