What Area of Social Work Pays the Most?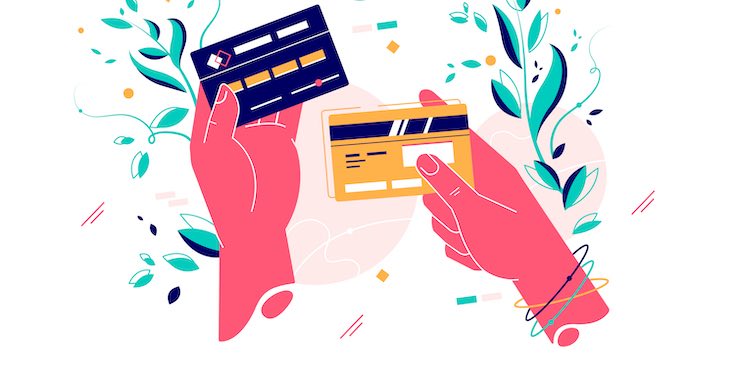 This article is for you if you are in Ireland and thinking about a job as a Social Worker. We briefly detail what a Social Worker does, how much they earn and your next steps to become one.
Introduction
Are you looking for a Social Work position in Ireland to advance your career?
If yes, you will need to understand the job description, the role and other relevant information.
In Ireland, there are numerous opportunities and challenges for Social Workers as they embark on their careers.
Nevertheless, any difficulties that arise can be offset by the desire to help those in society who are less fortunate.
For a Social Worker, this purpose alone is sufficient to provide them with job satisfaction.
What Is A Social Worker?
Social Workers in Ireland usually provide assistance to a variety of individuals, such as children, the elderly and the disabled.
In fact, typically, they are charged with the task of helping society's most disadvantaged people improve their lives.
If you are a firm believer in social justice and want to make a positive change in the community, Social Work could be just the job for you.
Healthcare Jobs at Healthcarejobs.ie
Progress Your Career. Search 1000s of Healthcare Jobs
Search Jobs
What Are The Responsibilities Of A Social Worker In Ireland?
• Meet with clients and identify their problems and needs.
• Give clients something to do or aim for; make sure you make plans and provide them with activities.
• Appear in court to present written reports and evidence.
• Be aware of any changes in the law.
• Interact with clients' relatives, co-workers and other healthcare professionals. • Attend team meetings, training and supervision sessions to improve your job performance and career.
• Review and assess your clients' situation by interviewing them and their relatives.
How Much Do Social Workers Earn In Ireland?
Social Care Workers in Ireland are paid on an annual or hourly basis.
Moreover, some positions offer higher wages than others.
Therefore, you may wish to find out which area of social work pays the most. You should consider the following pay scales.
Social Care Worker trainees will be paid an initial salary of around €27,000. Meanwhile, a social care leader will receive a starting salary of more than €47,000.
If you are just starting out as a Social Worker, you can expect to be paid around €35,000 per annum, while a senior position usually attracts a salary of more than €52,000.
Social Workers can also hold other specialised positions.
A medical Social Worker or Psychiatric Social Worker can expect around €42,000 while other positions, such as a Social Care Manager in a children's centre, will receive around €57,000.
If you hold a specialised principal position, such as a medical head, your pay can reach almost €70,000.
Now, How Can You Increase Your Salary?
If you want to pursue your desired career and earn the best salary possible, you will need to have the requisite skills and experience, such as:
• Empathy for your clients and other people
• Good communication skills (both oral and written)
• The ability to observe your clients' actions and listen to their problems
• Computer literacy
• Resilience, especially in the face of difficult situations
Another essential requirement of being a Social Worker is excellent organisational and leadership skills. You should also be able to keep up to date with legal procedures and information as this will enable you to mediate and negotiate on your clients' behalf.
How To Become A Social Worker
If you are interested in becoming a Social Worker in Ireland, you will need to acquire a qualification recognised by the National Social Work Qualification Board (NSWQB) that will lead to the National Qualification in Social Work (NQSW).
Typically, you need to obtain a degree in social science although it is still possible to pursue a career in Social Work if you have graduated in a different discipline, such as nursing, psychology, sociology or even law.
However, you will still be required to:
• Complete some pre-professional training
• Pass the personal suitability test for becoming a Social Worker
You can also further develop your career through the Irish Association of Social Workers (IASW).
Their training courses can help you qualify and enable you to work in the following domains:
• Charitable organisations
• Healthcare facilities and organisations
• Local authorities and the criminal justice system
Requirements Of The Health Service Executive (HSE)
In order to be a Social Care Worker in Ireland, you will need to satisfy the HSE requirements.
These include having the appropriate professional qualifications and experience.
You may also wish to consider the following qualifications:
• National Diploma in Childcare (from HETAC/DIT)
• National Diploma in Applied Social Care Studies (HETAC/DIT)
• Diploma in Social Care (HETAC/DIT)
• BA in Social Care Practice or Level 7 on the NQAI framework
• National Diploma in Social Studies from the Open Training College
• Any equivalent qualification
There is an age restriction for candidates who are not considered to be new entrants.
They must be under the age of 65 when they submit their application form.
You need to demonstrate that you are fully competent and capable of carrying out the duties of a Social Worker.
You must also be in good health to efficiently deliver high-quality and ongoing care to your clients.
Finally, you need proof of your good character.
If you possess the relevant experience and skills, you can aspire to apply for a senior position, such as a care manager.
You must remember, however, that as you climb the career ladder, you will have fewer opportunities to perform hands-on work.
Conclusion
Social Workers are usually more interested in helping their clients than their rate of pay.
Having the knowledge that you have made someone's life more bearable is often enough job satisfaction.
However, there is no harm in finding out what salary you can expect to earn. Remember, you need to possess the relevant academic qualifications, experiences and skills in order to pursue your dream role.
This is especially true if you are aiming for a senior position as this can take several years to accomplish.