Top 9 Details To Include On A Nursing Resume
Matt Farrah




CEO & Co-Founder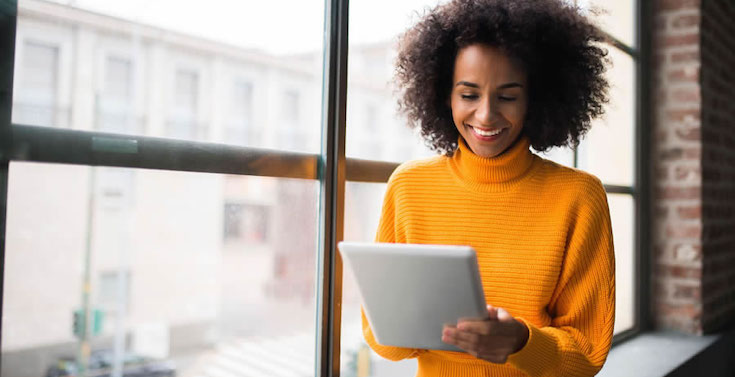 For a career in nursing, a generic resume will not suffice. Find out how to create a specific nursing resume.
One of the main problems you face as a nurse when drafting your résumé is that you may not be sure what to include. In fact, the content will usually depend on the position you are applying for or your prospective employer.
You Need To Create A Strong Nursing Resume
Although there is a shortage of nurses in Ireland, competition for the available positions is still fierce. This means that most prospective employers will only consider applicants who possess the requisite qualifications and skills. According to industry experts:
● Only one out of five recruiters read a resume in full before making their decision
● 3 out of 10 hiring managers will only take a few seconds to discard a résumé
Armed with this knowledge, you should ensure that your resume immediately attracts the attention of the reader.
You must also make sure your content is readable and only includes relevant details.
Here are some top tips to bear in mind when drafting a nursing resume.
1. Include your personal profile and contact details
Ensure that your contact details are accurate and include your:
● Name Address
● Phone number
● Email
● Website (if you have one)
Put these details at the top of your resume.
Your personal profile should be no more than a few sentences.
Write a brief statement setting out what you are currently doing as a nurse.
Include your relevant skills and the experience you have acquired in the role. Then, let the reader know exactly what position you are seeking.
For instance, you could say: 'I have one year's experience as a Surgical Nurse in X hospital and I am seeking a long-term and fulfilling career as a Surgical Nurse within your facility.'
2. Include your hard skills
Hard skills are the specific crafts and techniques you have learned throughout your nursing studies and career.
These are often the qualifications and experiences most sought-after by employers.
Make sure you fully explain what skills you possess and include any professional training you have undertaken, such as wound dressing or restraint techniques.
3. Incorporate your soft skills
Soft skills refer to your personal attributes and competencies, involving:
● Communication
● Emotional intelligence
● Social conduct
A majority of recruiters consider soft skills to be essential or significant.
While hard skills are a sign of your technical expertise, soft skills demonstrate the level of care you can provide to patients.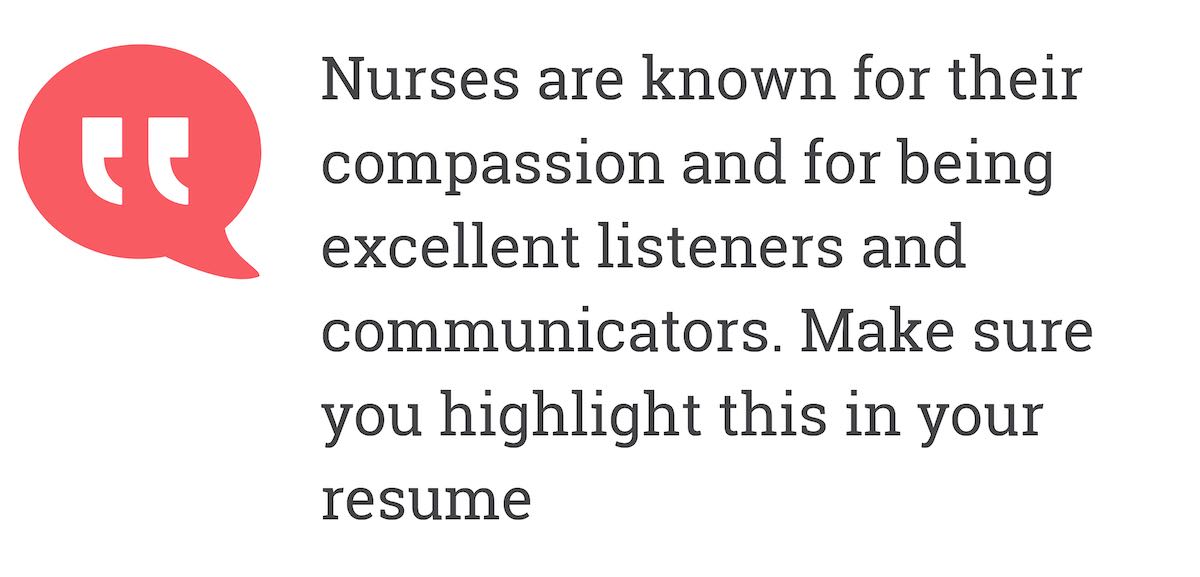 Your work experience should indicate that you are a calm professional who is able to handle challenging and stressful situations.
Nurses are known for their compassion and for being excellent listeners and communicators.
Make sure you highlight this in your resume … don't assume that it will be evident to the reader.
4. Use professional language and a formal tone
As with any profession, nursing requires highly specialised knowledge and skills.
Accordingly, your resume should summarise your nursing experience using a few key terms.
By using professional language, you can describe your specialised skills in a way that the reader will immediately recognise.
Keep in mind that these are the things your prospective employers will want to see.
5. Format the resume content
You should design your nursing resume in such a way as to give you the best chance of being successful in your application. More than half of prospective employers will not even read a resume if the layout is badly organised.
This should be enough incentive for you to ensure that your resume is of an appropriate length and divided into relevant sections.
6. Keep the content fresh
A professional-looking layout can help attract potential employers. However, you may have difficulty convincing them of your qualifications if information is missing or outdated. Therefore, it is essential that you keep the content up to date with your latest qualifications, training and experience.
7. Include your employment experience
Your resume should set out your employment record in reverse order. Place your current job at the top of the list and your first job at the bottom. For each role, write a brief description of the location and the dates you were employed. Try and ensure that the jobs you include have some sort of nursing-related aspect.
For instance: 'I worked as a housekeeper from 20XX to 20XY. While this role did not strictly involve nursing, the care home experience is relevant.'
You should briefly explain your duties and responsibilities. Include the words you use at work to describe your activities.
8. List your educational achievements
Begin with your recent educational achievements and work backwards (from university degree to your Junior Certificate).
The information should include:
● Dates
● Educational institutes
● Awarding bodies
● Grades
If you have an international or less well-known educational qualification, briefly explain how you acquired it.
If possible, mention equivalent qualifications to the ones required by the position you are applying for.
You should also include:
● Training, workshops and courses you have undertaken
● Articles you have published
● Your membership of professional organisations and networks
You don't have to include everything, just information that is relevant and the most recent.
9. Use real-life examples
Detailing your experience and applying it to real-life situations can help prospective employers visualise your capabilities.
Remember, employers will often ask you to provide examples of your nursing experience in specific conditions.
When asked to describe a role or your work experience, make sure you emphasise the patient-focused aspects.
Explain why you found a particular situation challenging and then state how you used your skills to come to a desirable outcome.
If you are just starting off in your career, then naturally you won't have much experience to present.
However, you can still use real-life examples to show your empathy, leadership and teamwork skills.
Remember, don't add any details that are not related to the position you are applying for.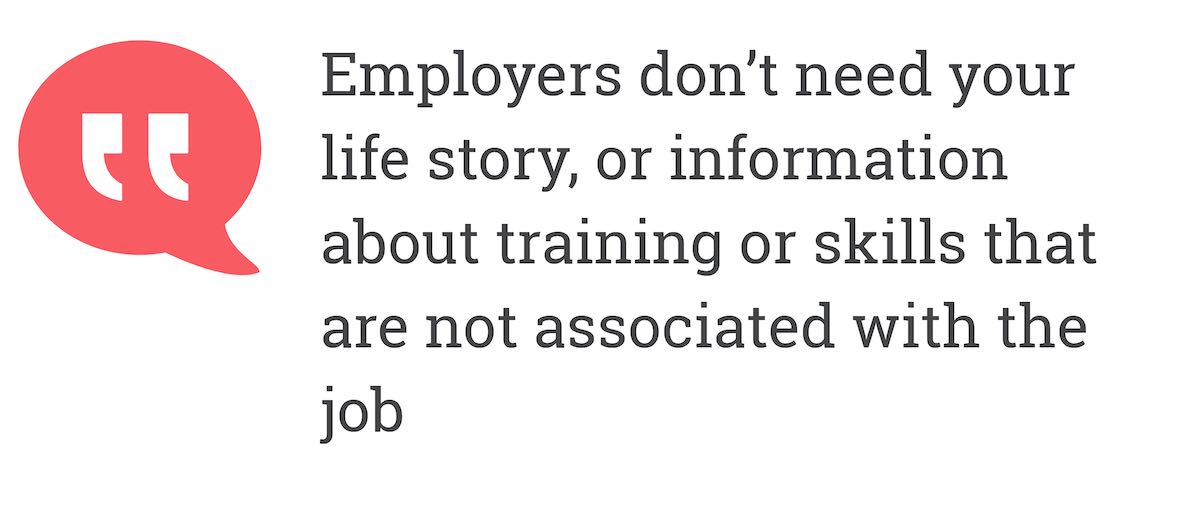 Employers don't need your life story, or information about training or skills that are not associated with the job.
When you are writing content for your resume, add the person specification and job description, and use them in your subheadings and examples.
This will suggest to your reader that you are highly qualified for the position.
Conclusion
Nurses are currently in demand in many countries, including Ireland.
Nevertheless, you will still need to impress recruiters/prospective employers if you want to get the job you have set your heart on.
Begin by making a list of all your essential information and then present it professionally.
Remember to use language that is tailored to the healthcare industry.
Finally, ensure your resume content is patient-centred, especially when you are providing real-life examples of your work experience.