Occupational Therapy Salary Guide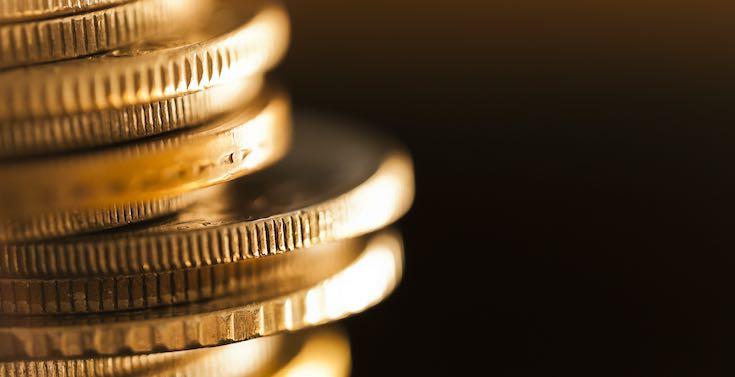 This article outlines the salary can you expect as an Occupational Therapist in Ireland. We cover HSE pay scales as well as a brief outline of the role and how you can become one.
Introduction
Occupational Therapists are highly valued in Ireland as they belong to a healthcare profession that helps individuals regain their life through therapy and exercise.
As an Occupational Therapist, you will be expected to assess patients and provide them with action plans to help them deal with their physical, emotional and mental concerns.
Healthcare Jobs at Healthcarejobs.ie
Progress Your Career. Search 1000s of Healthcare Jobs
Search Jobs
When it comes to compensation, here is an occupational therapy salary guide that can support your negotiations with your employer.
However, you will first need to identify the job requirements.
The Job Description Of An Occupational Therapist in Ireland
Most online job boards will describe the role of an Occupational Therapist in this way (or something very similar): 'Assist in the progress and recovery of your clients' physical, emotional or mental condition'.
(You can find Occupational Therapist jobs right here on this site!)
You will plan and implement programmes that focus on:
● Manual arts and crafts
● Homemaking skills
● Daily living activities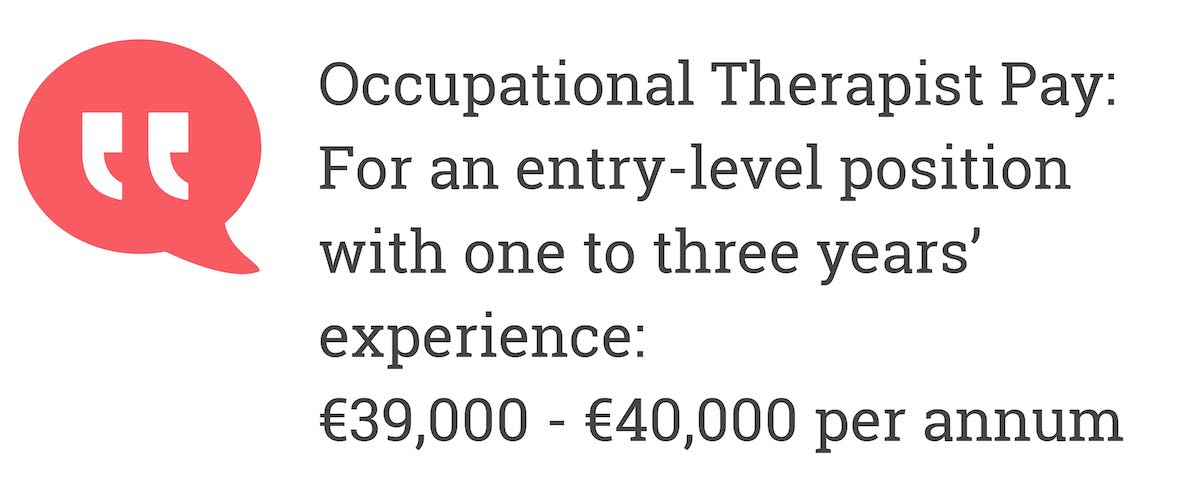 You will also design activities to help your clients develop or regain their previous physical or mental faculties, or at least adjust to their disabilities.'
This is an example post and the description will become more specific depending on the position, speciality or employer requirements.
Occupational Therapists In Ireland
In Ireland, a qualified Occupational Therapist must register with CORU.
This is a requirement set by the Irish Health and Social Care Professionals Act 2005.
Besides the CORU registration, you will also need to obtain an occupational therapy qualification that is recognised by AOTI. This means that your credentials should comply with the Occupational Therapist (WFOT) standards.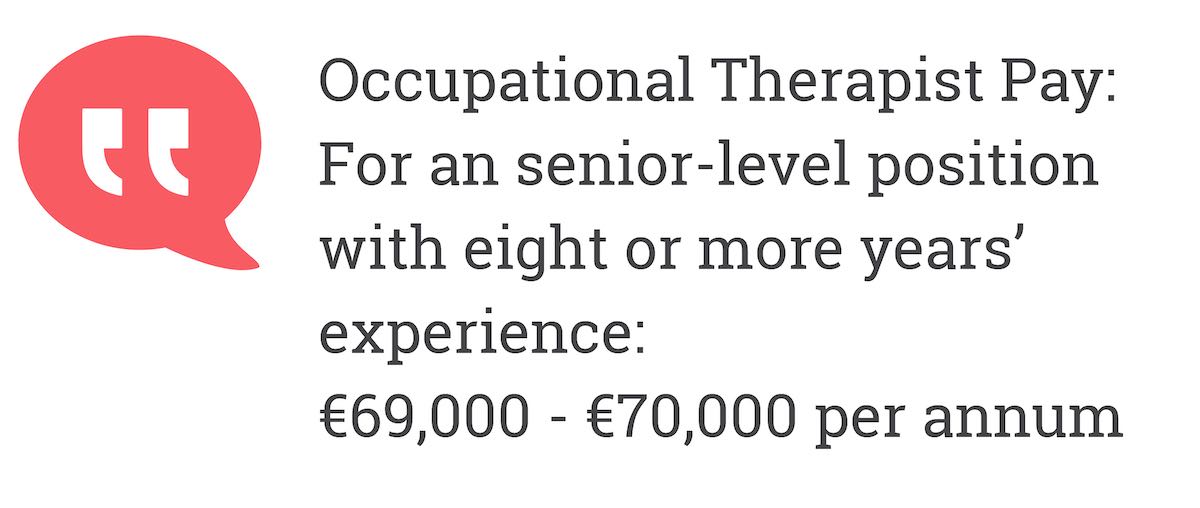 Currently, there are four universities in Ireland that offer a course in occupational therapy:
● University of College Cork
● National University of Ireland Galway
● Trinity College Dublin
● University of Limerick
These four universities are the only ones that offer courses recognised by AOTI.
Although there are other occupational therapy courses and programmes available outside of these institutions, the professional bodies do not recognise them and they are only sufficient for the role of occupational therapy assistant.
What Skills Are Required?
If you want to succeed as an Occupational Therapist, you will need to possess good people skills so you can work with patients from a variety of backgrounds. You should also be a good listener and communicator.
In addition, strong leadership skills will ultimately help you climb the career ladder.
When working with clients, make sure you treat them with patience, empathy and tact.
What Salary Should You Expect?
In Ireland, the average gross salary of an Occupational Therapist is around €56,000 or €27 per hour.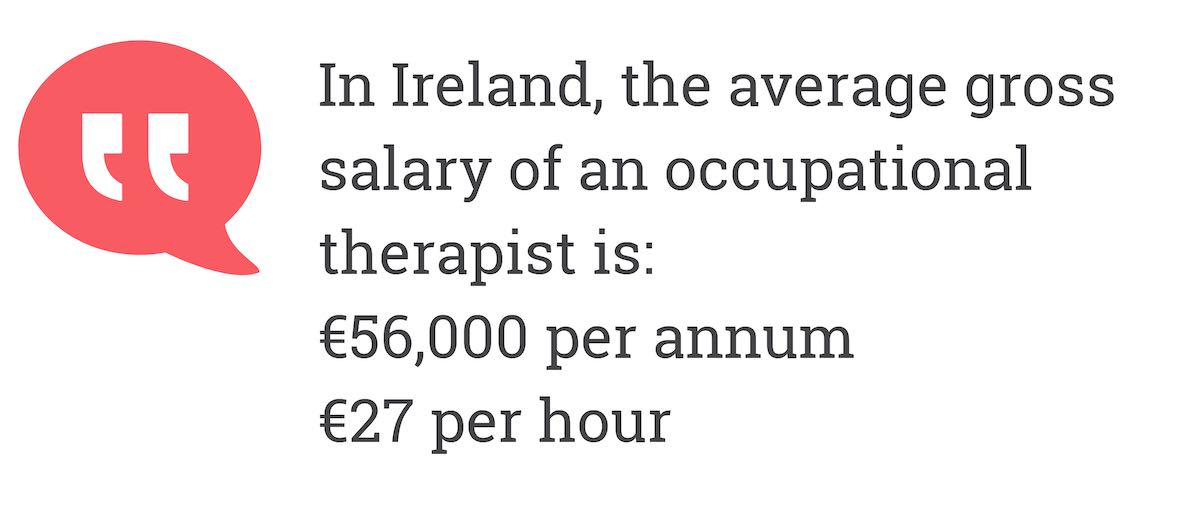 Based on interviews and surveys with employers and employees, these are the salaries that an Occupational Therapist can expect to receive:
● For an entry-level position with one to three years' experience: around €39,000 to €40,000 per annum
● For a senior-level position with eight or more years' experience: from €69,000 to €70,000 per annum
The Health Service Executive (HSE) Pay Scale
The HSE has a separate occupational therapy salary guide. Here are the average starting salaries for the organisation's various positions:
Occupational Therapist – €36,000
Senior Occupational Therapist – €53,000
Clinical Specialist Occupational Therapist – €58,000 to €59,000
Occupational Therapist Manager – €63,000 to €64,000
Occupational Therapist Manager-in-Charge – €73,000 to €74,000
Working in an HSE clinic or hospital will provide you with a stable income and a standard scale for pay increases.
However, private practice may offer better pay.
To qualify as a private practitioner, you will need:
● Five or more years' clinical experience
● A speciality which you intend to practise
● Evidence of the extent of your experience, including a transparent fee schedule
You can find more information on private practice by visiting the AOTI website.
Three Areas Of Occupational Therapy
There are three areas of occupational therapy you can focus on.
1. Working with children
Here, you will be helping children cope with or overcome their physical, mental or learning disabilities. For instance, you may be able to assist a child who is experiencing difficulties in school.
2. Working with adults
If you decide to work with adults, you may find yourself helping the disabled adapt their home and environment so they can live independently. You will need to present them with an action plan so they can resume their work and daily activities.
3. Working with mentally disabled patients
If an individual has a mental health problem, such as depression, this can hamper their work and daily activities. Even if there is nothing wrong with them physically, you can still provide them with the means to manage their condition. For example:
● Self-care and activity-planning
● Goal-setting and time management
● Build skills that will help them cope when they feel low
How To Increase Your Salary
As a newly qualified Occupational Therapist, you will usually be paid the basic salary.
Nevertheless, you can increase your pay by:
● Gaining more relevant experience
● Focusing on your speciality
You could also pursue further education in specialities such as:
● Community occupational therapy
● Learning disabilities
● Management
● Physical and psychiatric therapy or rehabilitation
● Research or teaching
In Ireland, you can take a two-year postgraduate course at Limerick University. This will involve studying a general topic that covers health, social sciences and occupational sciences.
You will also have the opportunity to go on clinical placements supported by appropriate guidance.
Remember, make sure that your programme and course are accredited by the relevant regulatory bodies, such as the Association of Occupational Therapists of Ireland and CORU.
Conclusion
Occupational Therapists in Ireland can expect fair compensation for their services.
Naturally, a senior-level position will command better pay than a lower or junior post.
If you want to climb the career ladder, consider obtaining more experience, honing your skills or pursuing additional training.
If you work for the HSE, you will be able to find out how much you will be paid.
However, you may be able to earn more in the private sector as long as you have the necessary credentials.