30 August 2017
19 min read
How I Made Dietetics My Career
Ciara Hogan explains everything you need to know to become a Dietician.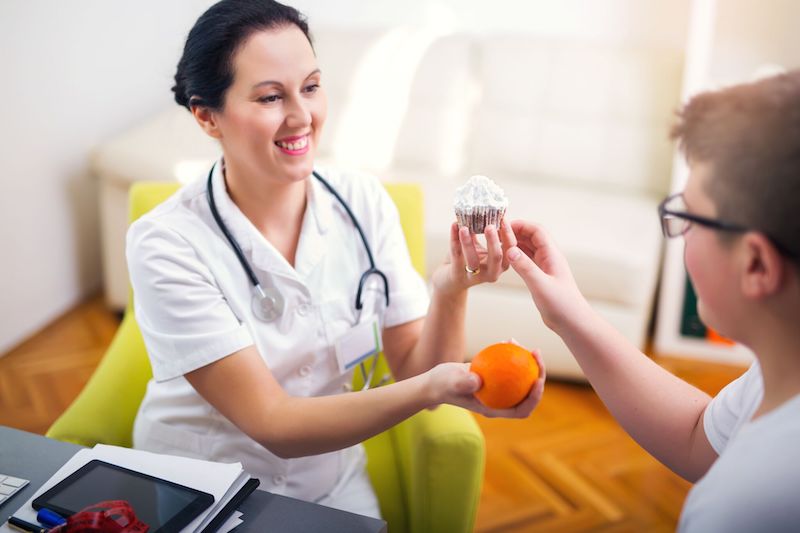 When did I decide I wanted a job as a Dietician?
The story starts when I was 17. What on earth was I going to do? I needed something to focus on for the year. Dietetics felt like a good fit. I would get to work in the making and tasting of food. I'd be teaching and helping people and I would enjoy reasonable working hours.
Read on to find out how I got my first job as a dietician!
First steps to becoming a Dietician
I had to study chemistry as a course requirement. I had chosen physics as my science subject, so had to start outside of school.
That's maybe the first step; ensure you meet the minimum entry requirements early on! The rest of the process was straight forward.
As an undergrad, you can either study dietetics in Ireland in DIT/TCD, or in Coleraine with the University of Ulster.
Other routes are Human Nutrition in UCC or UCD, or a related science course and compete for a place either on the new master's in UCD, or on the master's course in Coleraine, or indeed at any number of universities across the water in the UK.
I looked at the UK for undergraduate places too, which is another option if you can afford it. In the end, I never applied, but if you really want dietetics it's a good 'Plan B' since places in DIT are limited to about 30 each year, and this pushes up the Central Applications Office (CAO) points.
Once you have a place, there are four tough years ahead of you. I was not at all prepared for the challenges of college life. With a 9-5 day of lectures, it was hard to keep up with friends on courses with fewer hours.
Be prepared for summer placements too. Whilst your friends are frolicking about on Summer Work and Travel Visas (J1s), you will be on mandatory placement each summer, so much shorter holidays.
That's not to say you can't go on a J1; many dietician I know did, it's just shorter than the standard J1 experience.
Finally, after graduating as a dietitian, you must register with CORU, the regulatory body for health care professionals in Ireland. If you want to spread your wings, Irish dieticians are qualified to work in the UK, but require HCHP professional registration.
Then the real fun begins; applying for positions and doing interviews.
Qualifications a Dietitian needs
A dietician needs a qualification in either human nutrition and dietetics, or dietetics. A human nutrition course alone does not qualify one as a dietician.
On graduating from a human nutrition course, you must complete a masters to allow you to work as a dietician in a hospital or in the community in Ireland.
Every dietetics course will have mandatory training in the community and hospital setting rather than industry.
To work in Ireland, a dietician from overseas must meet the requirements of CORU and complete a very thorough application.
Finding a job as a qualified dietician with no experience
As the final year of college came to an end, I touched base with the dieticians I had completed my placement with to see if there were any entry level (basic grade) positions opening up.
For some newly qualified dieticians, their first job was often where they did their final placement. Our lecturers often alerted us to opportunities, some more interesting than others!
I also applied for any hospital or community openings which were advertised.
I was asked to interview for my industry job the end of July, reached the second stage where I had to prepare a presentation, and was offered the job starting in September.
When I graduated, the economy wasn't doing so well, so it wasn't unusual for new graduates to volunteer for a few months before getting a paid position.
Volunteering within the HSE was not something I agreed with. If we all worked for free the true need for dietetic services would be overlooked and the profession was at risk of creating a vicious circle in my eyes.
My first day on the job
I wish I'd kept a diary! I cycled to work, so arrived earlier than most of my colleagues. I had a nice new laptop waiting for me and a two-week induction schedule.
My manager had set up meetings with my colleagues to better appreciate the business, to understand where nutrition fitted in, and to get to know my new working world.
The first project I worked on was in product development, and I loved it! I investigated the ingredients and their nutritional value, and helped prepare the details and website content to go with the launch.
I cycled home from work every day delighted with a job well done! Working life was great!
What to expect from your job
There were so many things I wasn't prepared for as a new grad! Expect the first few months to be a big learning curve. In industry, my projects were exciting and I was brimming with energy from this great job, but there was so much to learn.
Processes to get to grips with, different ways of doing things and new programmes to familiarise myself with.
In the hospital setting, going from being a student who is supervised by an experienced dietitian, to being trusted to take care of a patient 100% independently is both liberating and terrifying.
Don't be afraid to ask questions of your colleagues and learn. Keep aside time every week to do some reading on the area you find yourself in, even if you're managing a heavy case load.
If you're not learning you're not growing as a professional and it's good to get into good habits from the start, you need to do this for your continual professional development (CPD) in any case too.
Having an expanse of free time in the evening to do whatever I wanted (without feeling guilty) was strange at the start, but it wasn't long before I'd adjusted to the new routine and started different activities in the evenings.
I naively thought working life could fulfil all the 'job-satisfaction' boxes, but I quickly learned that every job has its highs and lows.
Often, it's your attitude to the situation that dictates how you forge your own path. If it's not working, consider your options, review your situation, and remember there's life outside of work.
Working in the private sector
My time in the private sector could perhaps be described as a turbulent one. Two months after I started, my company was bought by another company.
As the newest and youngest employee, I didn't know what my odds were with this new company, but thought I might be 'safe'.
I didn't have as much to lose as other people with families and commitments. I couldn't help but think that this would never happen in the HSE.
If job stability and security is important to you, there's no safer place to be. Industry can change in an instant, but that's also what I loved about it.
You should be proactive, always planning new and more interesting approaches and techniques, otherwise you may become redundant. Working in the private sector, one's priorities and agenda are dictated by a number of factors.
Some of the projects I planned with my manager at the start of the year were no longer appropriate in the buy-over climate, so it was back to the drawing board.
This inadvertently gave me the opportunity to expand my skill set and get to grips with more of the sales and marketing side of the business.
I learned to value my skills and the unique viewpoint a dietician brought to the team.
Working in the HSE
When I moved over to the HSE, the whole environment changed; hospitals smell different to the private sector for starters!
In most hospitals dieticians have a uniform to identify them.
Naturally, most people you meet are quite unwell, and may never fully recover. Disease management is more common than cure.
Every week, there's a new sad story.
Every week you've real-life problems to help figure out with a patient, and it's not always straight-forward.
Resilience and empathy are required in equal measure.
You're on your feet all day. Plans for a patient can change at the last minute.
An urgent case will always come in on a Friday afternoon. Working on your own initiative is important too.
Early on it's good to develop a routine that works for you to have a productive day at work.
Nonetheless, every dietitian needs to use the available time effectively, otherwise you'd never get home!
To make advocating for your patient more effective, I learned that growing communication and negotiation skills early on is crucial. Get to know your colleagues. They're more experienced than you, and are more than willing to help.
Indeed, the whole multi-disciplinary team will be more than generous with their expertise and experience. It is ok to be unsure of something, but do some reading and investigating.
Talk to your colleagues and find the answer.
The HSE has its struggles, and in turn, so do you. But the people you meet and work with in healthcare are inspiring, hard-working, encouraging people to surround yourself with.
In my other blog post I talk about what I discovered working as a dietician in the HSE, so if you want to find out the difference between working in the private and public sector then it's definitely worth a read!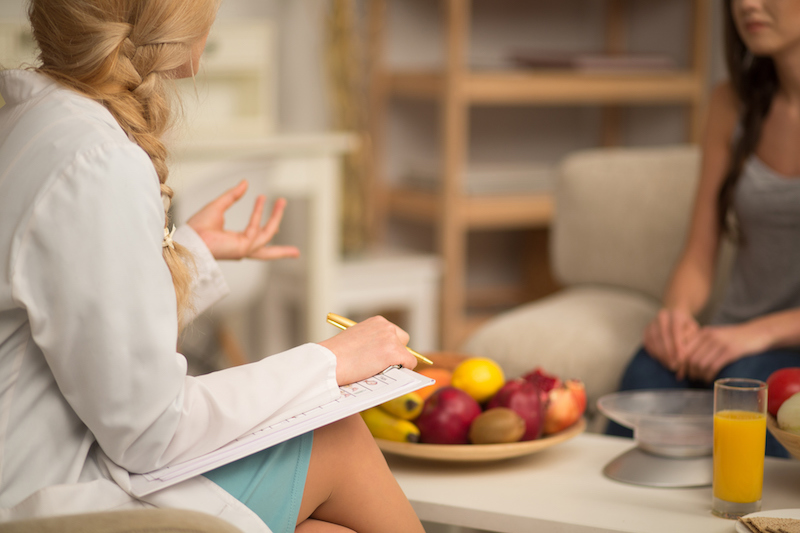 What keeps me excited about Dietetics?
I think dietetics will always be exiting because there is still so much we don't know about how our bodies work. The microbiome for instance, is only beginning to be understood and it's thought that it's as complicated as our brain to decipher.
There's plenty to learn in dietetics, and there always will be. Career boredom can only arise through lack of curiosity and creativity.
I'm finishing a masters in Nutrition for Global Health this year, and it's opened up a whole new world of dietetics and nutrition to me.
From the range of subjects, I've had the opportunity to study more in-depth, largely focusing my efforts on malnutrition in the Global South, early life feeding and sustainable diets.
Each of these areas are fascinating to me.
The problems and potential solutions within these domains are infinite, and can have a significant impact on human health and quality of life, and in turn the health of our planet for generations to come.
I think, over the next few years, dieticians will have a louder voice and larger role to play in the food industry and food system. Public health must take priority as non-communicable diseases like cancer and diabetes overwhelm our health services. Our current food system is making us sick.
The global food giants have the power to help. We need to see it as our collective and moral responsibility to ensure good health for all for the future. We need more than nudge approaches to change future predictions for the burden of disease.
It's in all our interests, and the change needed in the policy making arena alone is enough to keep me excited.
What kind of person is a Dietician?
I'm usually met with a surprised face when I say no dietician I know follows a strict dietary regimen.
We're largely followers of what I like to call 'moderation-movement', that is, everything in moderation, movement in everything. Maybe it's a dietitian's secret (don't tell anyone), but there's always a sweet press in the dietetics department.
We love our food, and that means all foods. Entire lunch breaks can be spent peering into each other's lunch boxes. You will also find a good number in the dietetics department like to keep active.
Whether it's walking, cycling or doing more formal exercise classes, most dieticians I've worked with keep physically fit.
Dieticians are also lucky that their work is largely active. Days sitting behind a desk are a rarity for most unless you're in clinic all day. Most of the time you're on your feet and moving between wards.
Dieticians, in my experience, are the original foodies. We were there before the term got trendy. Only we don't buy into trends. The science must support the claims.
We investigate the trends, and usually decide the hype isn't worth the outlandish price tag attached.
I guess a dietician could be described as the sceptic, the analytical thinker, the problem solver, the listener, the empathy agent, the helper, the collaborator, the last person to tell you what to eat on their down-time.
When dealing with ill patients, how do you cope with the emotions of your job?
I did my final undergraduate training in Our Lady's Children's Hospital, Crumlin. Here I was very well trained by a great team of dieticians.
Each rotation was a challenge. The renal patients, the oncology patients, the children with diabetes.
I was lucky, my placement partner and I were good support for each other, and we would talk through the cases that still played on our mind after we'd left the ward to help process and reflect on what we'd just learned or experienced.
For me, it helped to compartmentalise cases and steel myself against the emotions. You're not much help as a weeping mess, and if the child's not crying, you certainly can't!
What struck me most on this placement was the resilience of children. They didn't know any different. They didn't say 'why me?' and largely, with the support of their families and the medical team, went back home to live happy lives.
When I started working in the hospital after graduating, I worked with adults and mostly older people. My experience working in the children's hospital helped me keep things in perspective when I worked with older people.
There are always plenty of sad cases, patient's stories that stay with you long after they've left, but there are inspiring patients out there too who remind you daily why your work is worth it.
For me, working in the hospital setting, I'm reminded of my mortality, I'm very lucky to live the life I live and I enjoy it as best I know how.
I spend time with the people that matter to me, I do what makes me happy and I go to work with a positive attitude every day.
Qualifications:
• Human Nutrition and Dietetics
• Dietetics
• Make sure the course is accredited and qualifies you to work as a dietitian on graduating.
Are there any additional courses/training you can take?
Dieticians have regular CPD training requirements, set out by CORU.
Extra training you can do to count towards this could include:
• Dementia Training
• Stroke Training
• Low FODMAPs Training
• Palliative Care Training
• Eating Disorders Training
• Behaviour Change Training
• Nutrition Support Training
• Total Parenteral Nutrition (TPN) Training
• Paediatrics Training
• Obesity Training
• Renal Training
• Interdisciplinary Basic Research Skills Training
The list is endless really.
Every specialty has extra training attached and you can take courses to become more proficient in the area you're most interested in. There are also regular conferences held by the INDI (the professional body for dieticians in Ireland) which act as training evenings too. Information on training can usually be found on the INDI.ie website, and is mailed directly to INDI members. Some courses are reduced price for INDI members too.
If you're in the UK, the BDA is the equivalent to the INDI and BDA.uk.com offer fantastic course opportunities and options.
You must be a dietitian to participate in many of these courses, and some are available only to HSE employees. Typically, HSE employees enjoy reduced-cost training, compared to industry or private practitioners who pay the full price.
Which other areas could an experienced dietician work?
An experienced dietician can hope to work in any large number of areas:
• The Food Industry
• Academia and Research
• Public Health Nutrition e.g. SafeFood
• The HSE- Community and Hospital Dietetics; as a dietitian manager or specialist in any variety of clinical areas eg. Eating disorders, stroke, intensive care, paediatrics and gastroenterology.
• Private Practice
• Sports Dietitian with sporting organisations
• Food Service
• International Nutrition with the Food and Agriculture Organisation (FAO), World Health Organisation (WHO), United Nations (UN), larger international NGOs
• Pharmaceutical Companies• Nutrition Policy
Hard Skills:
• A degree in dietetics
• Knowledge of how to record patient statistics.
• Knowledge of the nutritional supplements used in the hospital
• Useful to be familiar with the type of record keeping the dietetics department use, do they follow Anthropometric, Biochemical, Clinical and Dietary (ABCD) or have they moved over to Nutrition Care Process and Model (NCPM) notes?
• Behaviour change training is always helpful
Soft Skills:
• Interpersonal skills- if you're meeting sick people on a daily basis you'll want to be reasonably empathetic
• Resilience- you could start on a tough rotation, be prepared for it
• Time management- you're in charge of your own time, you'll have to be able to manage it well.
• Team work- Classically, dieticians work independently, but working life and patient care are much better if you're a good team player and liaise with the Multi Drug Therapy team (MDT) well.
• Problem solving skills- this one is a must! Dieticians are always solving problems that you'd least expect to come up against!
• Communication- it's so important to be a clear communicator and know when a patient is at risk of information overload.
Salary expectations:
• Basic Grade Dietician: €34,969
• Senior Dietician: €51,134
• Clinical Specialist Dietician: €56,564
• Dietitian Manager: €61,641
Privately, the sky's the limit, but ambition and ingenuity are key qualities in keeping yourself afloat.
In industry, you've to prove your worth and demand your pay rise, so make sure you're always keeping note of your achievements and contribution to the business so you've a strong case to make.
Things for your CV when applying for jobs
Look at LinkedIn. Some people a few years ahead of you will have good profiles.
Take inspiration from what they've shared, and see where your skills are similar. Always be careful to keep your CV clear and specific to the job you're applying for. For instance, if you're looking for a clinical job, emphasise your clinical experience at the top of your CV.
If you are looking for a job in industry, you have room to reframe your skill set to better fit the job description.
The skills you used and developed in your community project or thesis might be more relevant.
Keep your CV succinct, two pages is the very limit. I can't stress enough how important it is to get someone to proof-read your CV.
You'll never see the typo, but they'll see it in a second. Better your proof reader than someone you're trying to impress!
Here are 5 quick tips to improve your CV, so you can be sure that your CV is going to impress your future employer!
Browse our list of Dietician Jobs here.
Looking for a nursing or health care job?
Next Steps...
Create an account.
We will help you build a CV as part of that process.
This will get you ready to start searching for jobs.