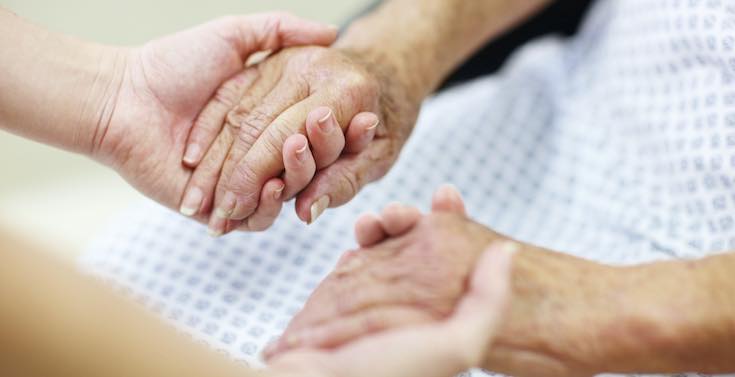 The work of a Care Assistant in Ireland can be both rewarding and challenging. This profession requires a particular type of person with a specific set of qualifications and skills.
Topics covered in this article
What Skills Do You Need As A Care Assistant?
What Qualifications Do Care Assistants Need In Ireland?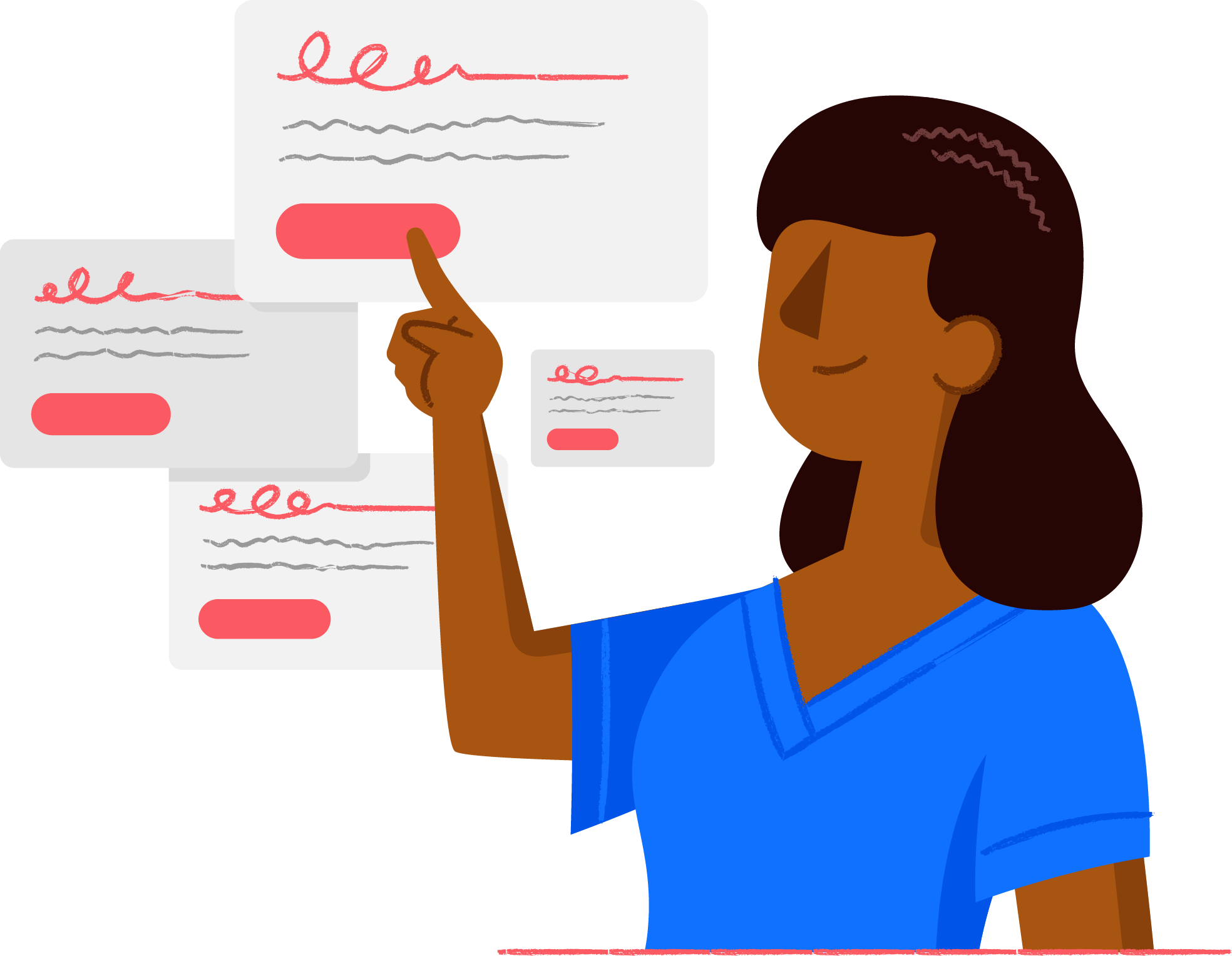 Search Jobs
1000s of jobs for Nurses & Care Professionals. Find nursing, care & healthcare jobs in Ireland.
Search Jobs
Introduction
In Ireland, the roles and responsibilities of a Care Assistant can vary.
Work is available in a variety of settings, including:
● Hospitals
● Residential care homes
● Surgery wards You will also be caring for different groups of people, such as:
● Infants, children and young people
● The disabled
● The elderly
What Skills Do You Need As A Care Assistant?
The essential (soft) skills you need as a care assistant usually include:
● Friendliness and cheerfulness
● A kind and caring attitude
● The ability and willingness to perform personal care tasks
● Excellent communication and interpersonal skills
● Sympathy and compassion
● Patience and trustworthiness Healthcare Assistants will also need to possess practical (hard) skills and they must:
● Be detail-oriented
● Have critical thinking skills
● Be physically fit
● Show leadership potential
● Have the ability to prioritise
You will also need basic Nursing skills.
For example, you should be able to:
● Take a patient's temperature
● Assist with blood and urine tests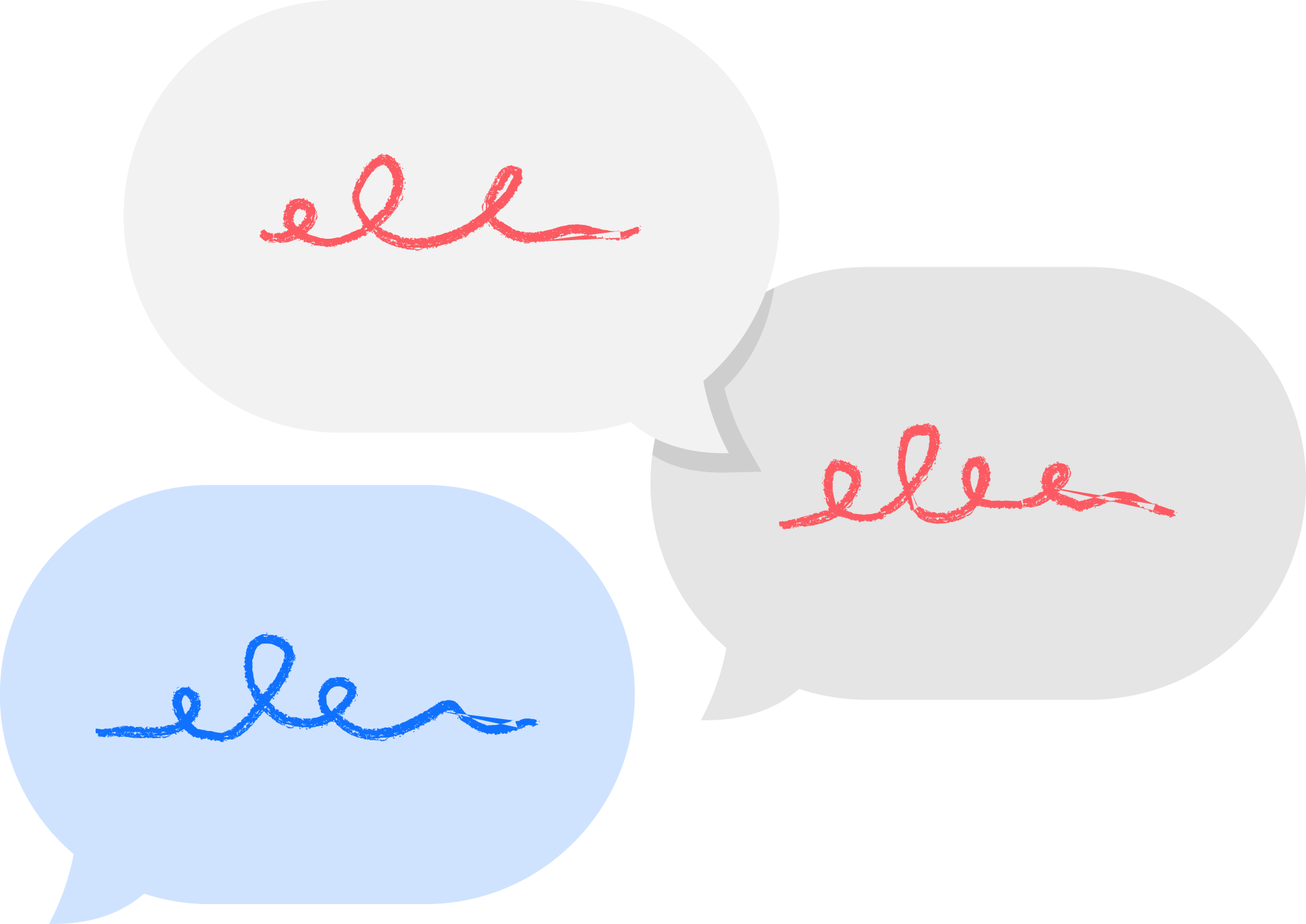 What Do You Think?
Ask questions, comment and like this article below! Share your thoughts, add your opinion in the comments below.
Comment
What Roles Are Available?
1. Providing care for the elderly If you decide to care for the elderly, you may find yourself working in a Nursing home or as a residential care assistant.
The type of services you provide will depend on a patient's:
● Age
● Health
● Level of self-sufficiency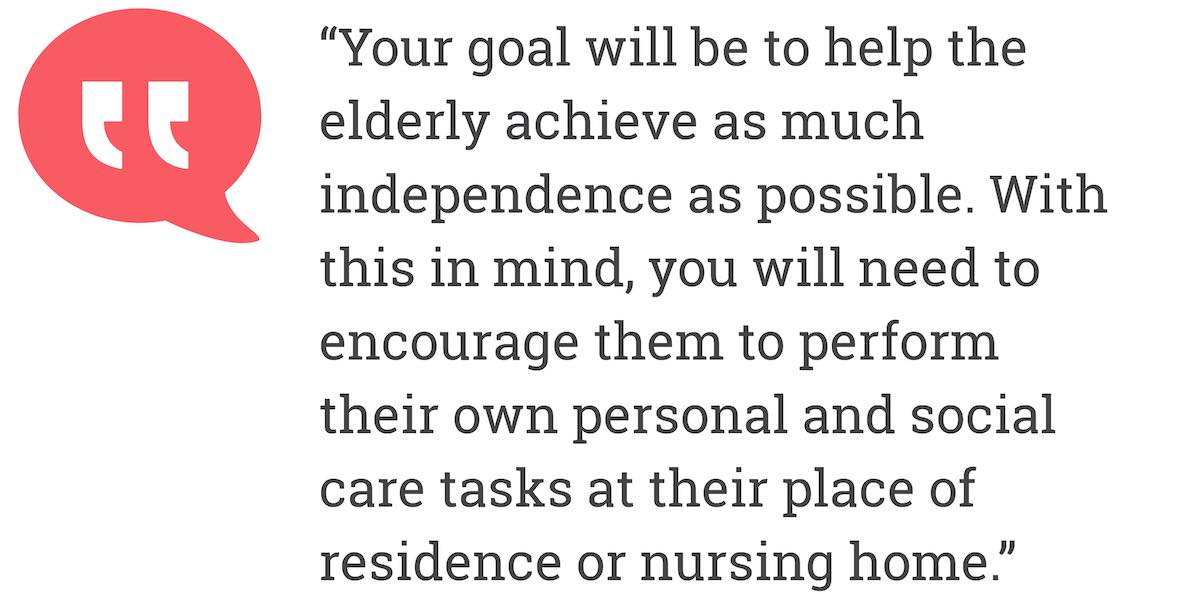 Your goal will be to help the elderly achieve as much independence as possible.
With this in mind, you will need to encourage them to perform their own personal and social care tasks at their place of residence or nursing home.
What is the primary role of a Care Assistant in an Irish nursing home?
Since the patients under your care will often be frail or poorly, your tasks will involve helping them to:
● Bathe
● Dress
● Eat
As well as helping your patients maintain their independence, it is critical that you cultivate a caring and warm relationship with them.
2. Working in a hospital or a Doctor's surgery
The primary roles and responsibilities of a Care Assistant in a hospital setting will often include:
● Making the beds or replacing sheets
● Helping patients go to the bathroom or take a bath/shower
● Monitoring a patient's condition via pulse and temperature checks
● Serving food and helping them eat
● Helping patients move around within or outside the building If you are assigned to a doctor's surgery, most of your tasks will involve:
● Conducting periodic health checks
● Assisting with lab sample processing
● Sterilising equipment
● Restocking the consulting room
● Taking blood and urine samples
3. Assuming a senior Healthcare Assistant role
As a senior Healthcare Assistant (HCA), you will exercise authority over other care assistants.
Naturally, this will entail more responsibility, including:
● Going to care homes and conducting surprise inspections of the HCAs
● Reviewing and assessing the needs of service users
● Filing reports to management concerning relevant issues
● Writing and keeping records regarding daily activities, service hours and other important matters
● Ensuring that care is provided in line with the profession's practices and procedures
4. Being a home care assistant
Care assistants can help patients living in their own homes. This role may involve providing care to:
● The terminally ill
● People suffering from Alzheimer's disease, dementia and other forms of mental illness
In case of emergencies, you may be expected to provide overnight home care services to clients.
What Qualifications Do Care Assistants Need In Ireland?
You need to study and train to become a Healthcare Assistant, but first you need to acquire the following qualifications.
1. Leaving certificate (the university entrance examination and the final exam at your secondary school).
2. A QQI Level 4 Award is a requirement to obtain a:
● Leaving certificate
● QQI Level 5 Award
● Apprenticeship
This award can also qualify you for various employment positions besides the Care Assistant role.
3. The QQI Level 5 has three components:
● Healthcare support
● Health service skills
● Community health services
This major award is further divided into smaller modules.
In Ireland, the Health Service Executive (HSE) promotes a Care Assistant's qualification through an apprenticeship scheme.
This training programme is designed to improve an individual's work standard and professionalism.
The HSE also has the following requirements:
● If you are not classified as a new HCA entrant, you need to be under 65 years of age.
● You must clearly show that you are competent and fully able to perform your duties to a satisfactory standard.
● Your health status should indicate that you are capable of providing the service in an efficient manner.
● You need to be of good moral character. Applicants from overseas Even if you are a resident abroad, you can still become a care assistant in Ireland as long as you fulfil the necessary criteria.
You must satisfy the Nurses and Midwifery Board of Ireland (NMBI) that you are proficient in English and that you possess the relevant knowledge and skills.
You need to be able communicate effectively with other staff members in the following ways:
● Speaking
● Listening
● Reading
● Writing
The NMBI will offer you three options to prove your communication abilities.
1. You can speak English having lived in an NMBI-recognised country as most of the population there speak English.
For example:
● UK
● USA
● Canada
● Australia
● New Zealand
2. You can prove that you have registered with the NMBI and have been speaking English for three years while working in Ireland or five years in any of the NMBI-recognised countries.
3. You can demonstrate that you have successfully passed an NMBI-recognised English proficiency test, such as:
● Occupational English Language Test (OET)
● English Language Testing System (IELTS)
● IELTS Academic Test for UKVI

Remember, any assessment fees you paid to fulfil the English language competence requirements are not refundable.
It is therefore crucial that you attain scores higher than the minimum requirement before registering with the NMBI.
In addition, if you are not a European Union (EU) citizen or you don't live within the European Economic Area (EEA), you will also need an employment permit to work as an HCA in Ireland.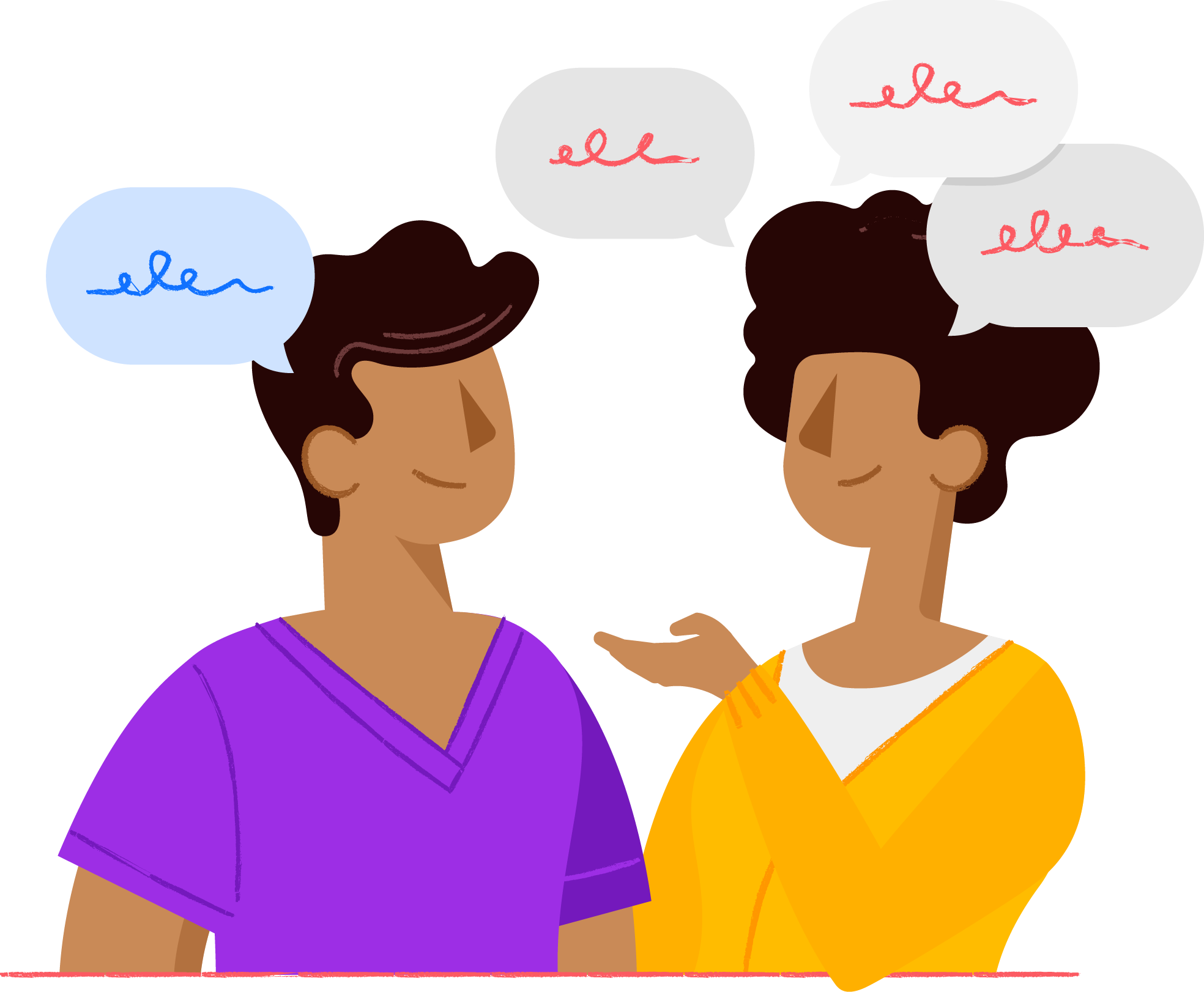 Become A Community Contributor
Share your story to help and inspire others. Write or create a video about your job or your opinions!
Contribute
Conclusion
In Ireland, the main duties of a Healthcare Assistant can vary depending on the work environment.
However, your primary responsibility will be to take care of your patients and keep them safe.
In the case of the elderly, you will also need to encourage them to live as independently as possible based on their physical capacity.
In a hospital setting, you will be assisting Doctors and Nurses with patients' care and recovery.
This is why you need to possess the relevant academic qualifications and specific skills.
Nevertheless, even people living abroad can apply to be an HCA in Ireland.
They only need to fulfil the NMBI requirements, including English proficiency.