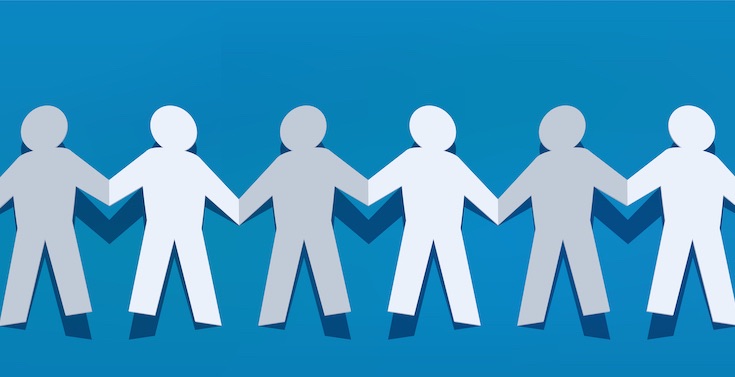 Social Worker Michelle Murphy details her experiences when she realised she needed to abandon her job in fundraising, as her heart lay in Social Care.
"I couldn't do what you do."
Chances are, if you're a Social Worker of any kind, you've had somebody mutter this to you at some point.
And, yes, whilst working in social care can be both challenging and rewarding, sometimes you need a vacation more than a vocation to stay for the long run.
Having worked in social care for over fifteen years, I had begun to feel a bit restless and wanted to explore my second love; creative writing.
This led to quite a successful career break whereby I spent 12 months as a freelance journalist, feature writing for a number of newspapers and contributing to several radio shows, even having my five minutes of fame on RTE Radio 1!
Shortly after this, given my experience, I was offered a role working as a Corporate Fundraiser for a hospital, organising high-end, large scale corporate events in a very busy, target driven environment.
Whilst I excelled in this role, I knew in my heart that this wasn't for me and realised that social care was, in fact, my true calling.
How To Transition Smoothly
Based on my own personal experience, I would say be prepared!
Be prepared to upskill.
Be prepared to work on a temporary basis until something more permanent comes along.
Be prepared to explain to potential social care employers why you made the initial career change, and why you now want to re-enter the social care sector.
I was fundraising under 18 months when I began having conversations with Social Care Recruitment agencies regarding potential job opportunities.
Watch social media, or sign up to receive emails from agencies as they will often host recruitment 'road shows' and will travel to cities or large towns to hold open interviews.
This is what I did and the recruiter I met is still my personal point of contact today, almost six months later.
Keep in mind social care is thankfully a highly regulated sector and it can take quite a while to become fully registered with an agency.
In my own case, I had to provide copies of my degree and passport (both of which had to be stamped and signed by a member of the Garda to prove they were what is referred to as 'true copies'), provide proof of address and two passport photos (for my agency ID card).
In addition to this, I had to ensure my vaccinations were up to date and fill in an extensive application form detailing educational qualifications, work experience, and the names and contact details of three referees including my most recent employer.
I also, of course, needed to wait to receive Garda Clearance.
Finally, I had to complete four mandatory training courses before I could be officially put on the agency's 'books'; Patient Handling, Safe Guarding of Vulnerable Adults (SOVA), Fire Safety, and Medication Administration.
These were all courses that I had successfully completed a number of times during my career, but because the expiry date had passed on my certificates, it was necessary for me to re-sit these courses again.
"Why Did You Leave Social Care, And Why Do You Want To Return?"
I have been asked this question every time I have attended an interview, and each time I am getting more adept at offering an honest yet tactful answer.
For me, I tend to focus on the transferrable skills that actually enabled me to make such a successful, albeit short lived, career change in the first instance.
My answers include:
Fundraising is essentially a sales role, and that sales is all about people and building relationships.
I've always had very strong communication skills and genuinely love working directly with people. This was what led me to work in social care from day one.
My talent for writing was always evident whilst working in social care as I love the report writing side of the job, and that I wanted to explore another aspect of writing by working as a freelance journalist
My successful, sold out, events that I organised.
Working with committees, volunteers, corporate sponsors, and supporters.
My social care experience supervising staff, dealing with clients, parents, guardians, and multi-disciplinary teams directly prepared me for working in fundraising.
Fantastic volunteers I worked with who helped make these events so successful but that ultimately, I wanted to return to my first love, social care, as I feel it is where my heart lies.
As social care practitioners, it can sometimes feel like we are expected to be Super Man, complete with special super hero powers and abilities.
Whilst I agree it does take a certain type of personality to be a really great social care practitioner, it's important to remember that at the end of the day, we are human just like everybody else and may need to take time out to recharge our batteries from time to time.
It took a career 'gap year' to make me appreciate just how rewarding social care is as a career, and I can't wait to return to it.
It seems the old adage is true; a change really is as good as a rest.