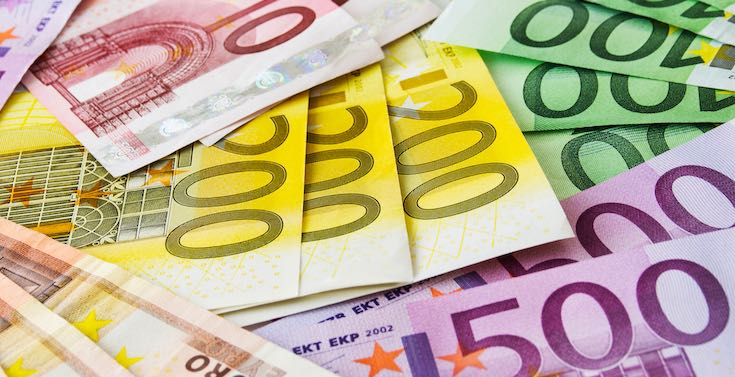 Find out how much you will be paid working as a Healthcare Assistant in Ireland.
Introduction
The role of a Healthcare Assistant (HCA) in providing patient care is becoming more and more indispensable as time passes by.
Their contribution has given some flexibility to nurses and midwives in relation to fulfilling their duties.
In addition, as these medical professionals are focused on becoming specialists, Healthcare Assistants can expect to assume many of their general responsibilities.
If you have decided that this is the profession for you, you can rest assured that there will always be a demand for your services.
If you want to find out how much Healthcare Assistants get paid, this article outlines everything you need to know.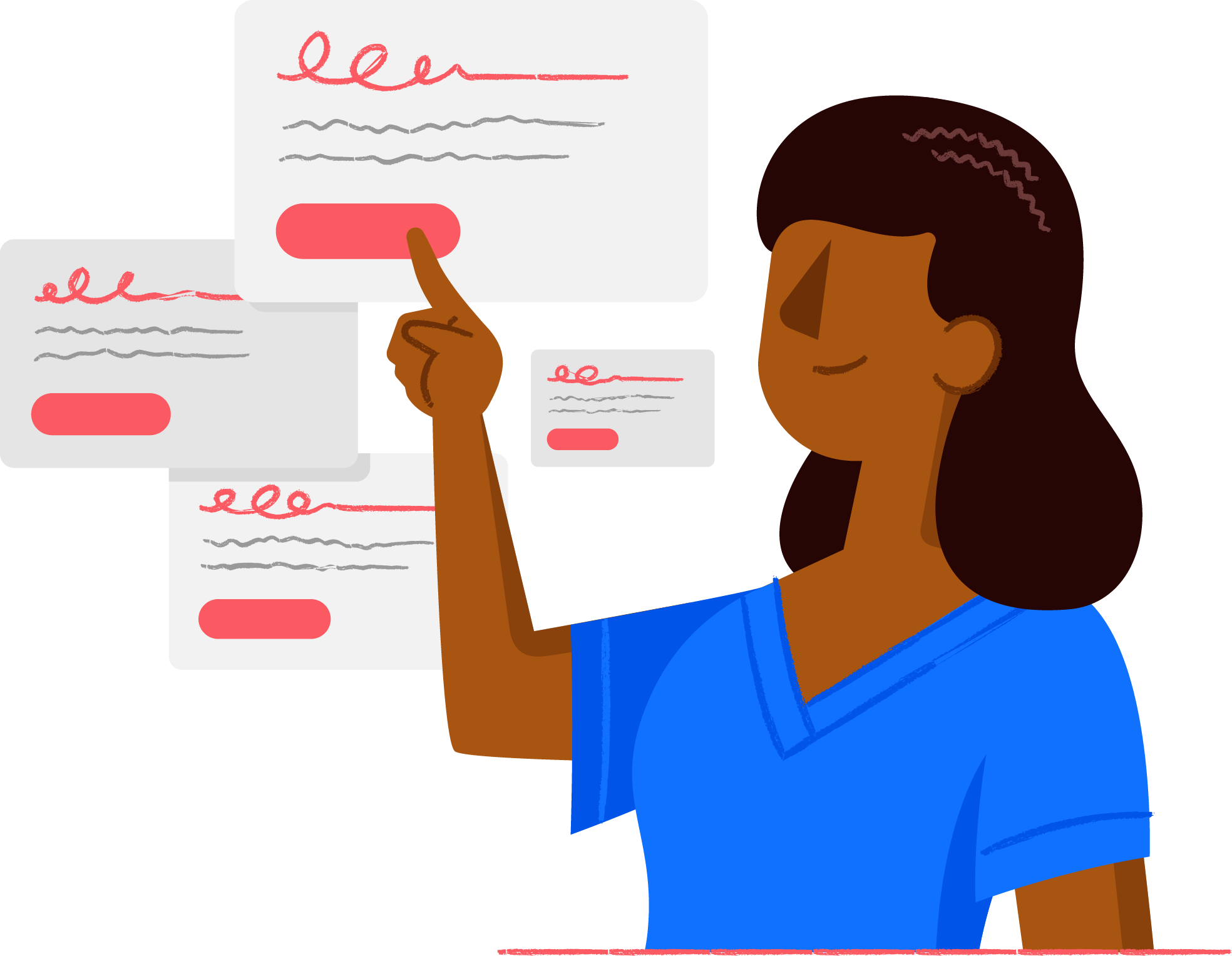 Search Jobs
1000s of jobs for Nurses & Care Professionals. Find nursing, care & healthcare jobs in Ireland.
Search Jobs
HSE Rate for Healthcare Assistants
The Health Service Executive (HSE) is the primary public health employer in Ireland. It implements a pay scale based on points according to your training and level of experience as an HCA. Here is the 2019 HSE scale for HCAs.
Point 1
€28,000 annual salary
€14 regular rate
€16 - €31 special rate (night or weekend shift)
Point 2
€29,800 annual salary
€14 regular rate
€17 - €33 special rate (night or weekend shift)
Point 3
€30,800 annual salary
€15 regular rate
€17.50 - €34 special rate (night or weekend shift)
Point 4
€31,500 annual salary
€15.50 regular rate
€18 - €35 special rate (night or weekend shift)
Point 5
€32,300 annual salary
€15 regular rate
€17 - €33 special rate (night or weekend shift)
Point 6
€33,000 annual salary
€16.25 regular rate
€19 - €36.50 special rate (night or weekend shift)
Point 7
€33,500 annual salary
€16.50 regular rate
€19.25 - €37 special rate (night or weekend shift)
Point 8
€34,350 annual salary
€17 regular rate
€20 - €38 special rate (night or weekend shift)
Point 9
€35,200 annual salary
€17.25 regular rate
€20 - €39 special rate (night or weekend shift)
What Is The Pay Rate For Private Healthcare Assistants?
In Ireland, home care has generally been the domain of the public health sector.
However, there has been a shift whereby private providers are now offering a wide range of home care services.
This means that these organisations also need Healthcare Assistants for their facilities.
Private recruiters are constantly posting job offers online for permanent or temporary HCA staff in both public and private healthcare settings.
The pay rate can range from around €14 to €15 per hour.
In Irish cities such as Clare, Kildare, Kilkenny, Limerick and Tipperary, the hourly rate can range from €14 to €16.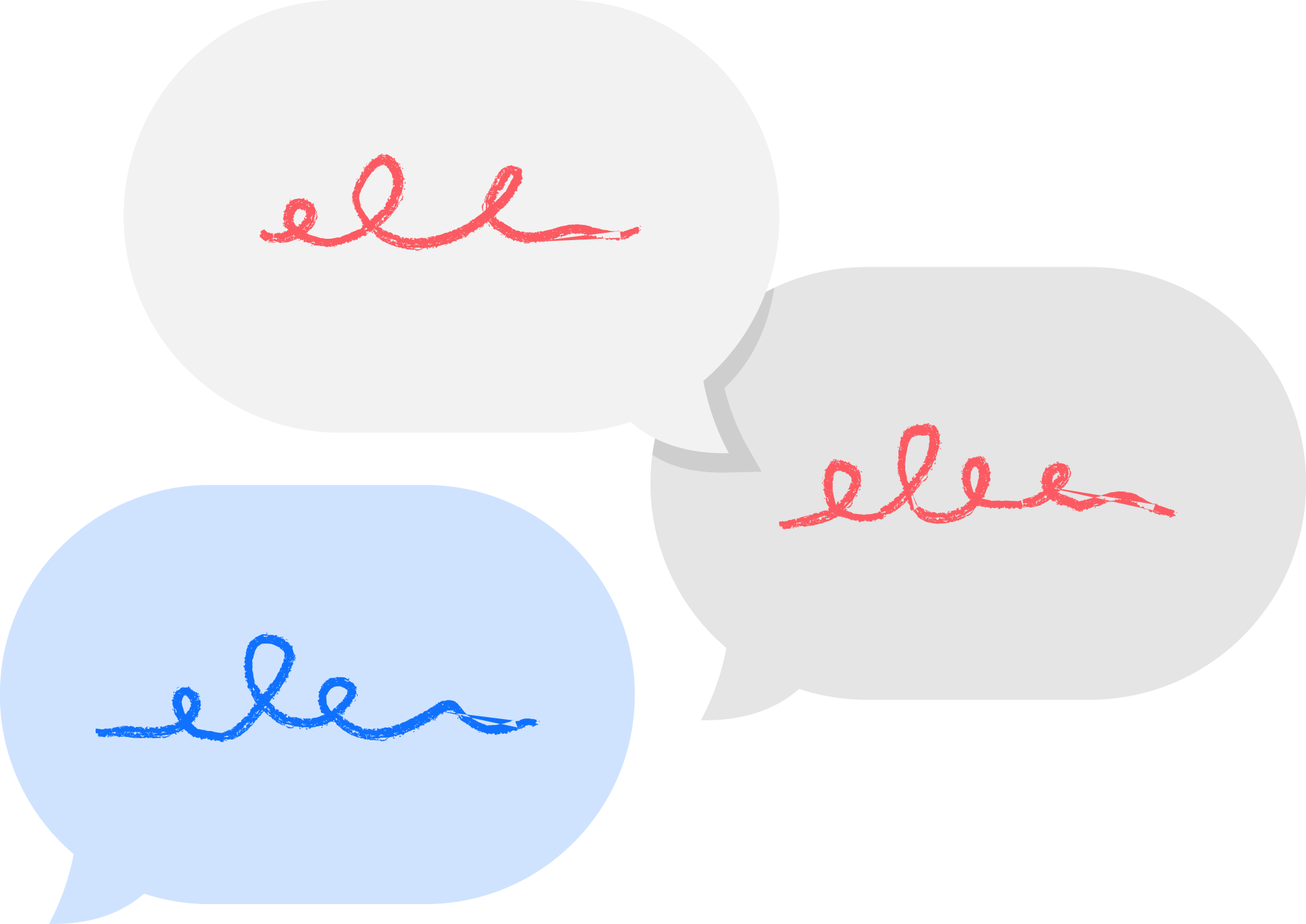 What Do You Think?
Ask questions, comment and like this article below! Share your thoughts, add your opinion in the comments below.
Comment
Can Non-Irish Citizens Work As HCAs In Ireland?
'How much do Healthcare Assistants get paid in Ireland?'
This question is often asked by people from abroad who are looking to find work as an HCA.
Fortunately, the pay rates seem to satisfy the majority of those who find themselves in this position.
Nevertheless, the first thing you need to do is make sure you possess the necessary qualifications.
Healthcare Assistants need basic academic qualifications in Maths and English.
In addition, your oral and written skills should match your potential employer's expectations.
You may also need to possess an English language certificate, such as IELTS (International English Language Testing System).
In Ireland, you need FETAC level 5 or QQI certificates.
Employers also prefer you to have some relevant experience.
With this in mind, you could opt to do some voluntary work or apply for an apprenticeship.
Whichever route you take, make sure you include it on your CV as this will boost your chances of obtaining a good HCA position.
How Can You Increase Your HCA Pay?
In the public health sector, you can obtain a pay rise by acquiring more specialised knowledge.
Consider undertaking relevant training in areas such as:
● Blood sugar monitoring
● Palliative care
● Wound management
Knowledge combined with relevant experience can enhance your eligibility for future promotion.
When you reach the rank of supervisor, your pay and benefits will also increase, especially if you are working in an HSE facility.
It is also vital that you keep yourself up to date with current trends and knowledge in the healthcare industry.
This will indicate to your employers that you are serious about your career.
Remember, the things you learned during your training may no longer be applicable to your current work practices.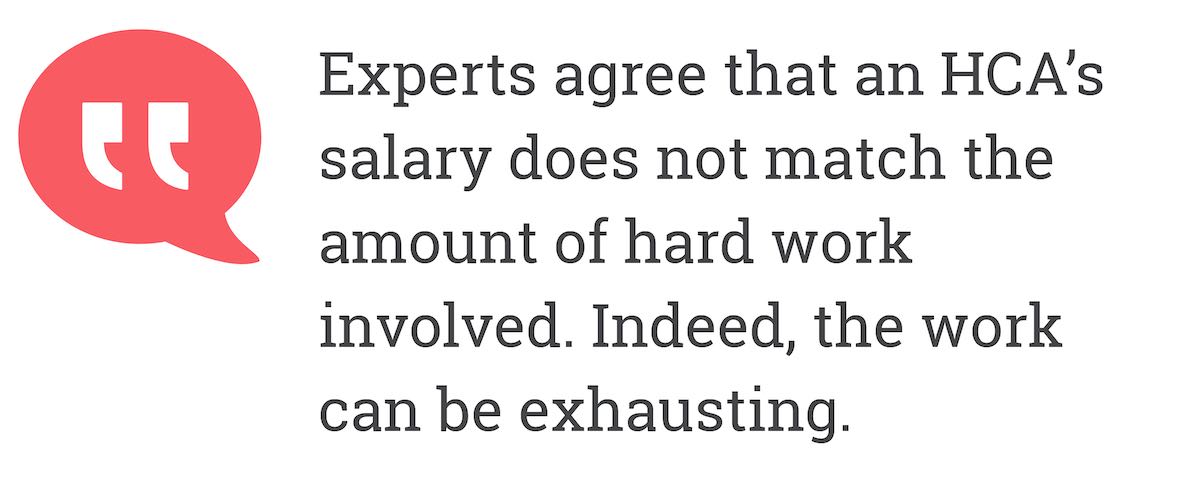 Unfortunately, many industry experts agree that an HCA's salary does not match the amount of hard work involved.
Indeed, the work can be exhausting. You may experience days where you are physically, mentally and emotionally drained, especially if you have had to deal with a 'difficult' patient.
You will need an inexhaustible supply of compassion, patience, and most importantly, humour.
Moreover, it is also important to bear in mind that there may be times when you will lose patients despite your best efforts.
At the end of the day, your salary will not be your main incentive for persevering as an HCA.
Instead, it is the desire to help others and make their lives better that will push you to continue in your role.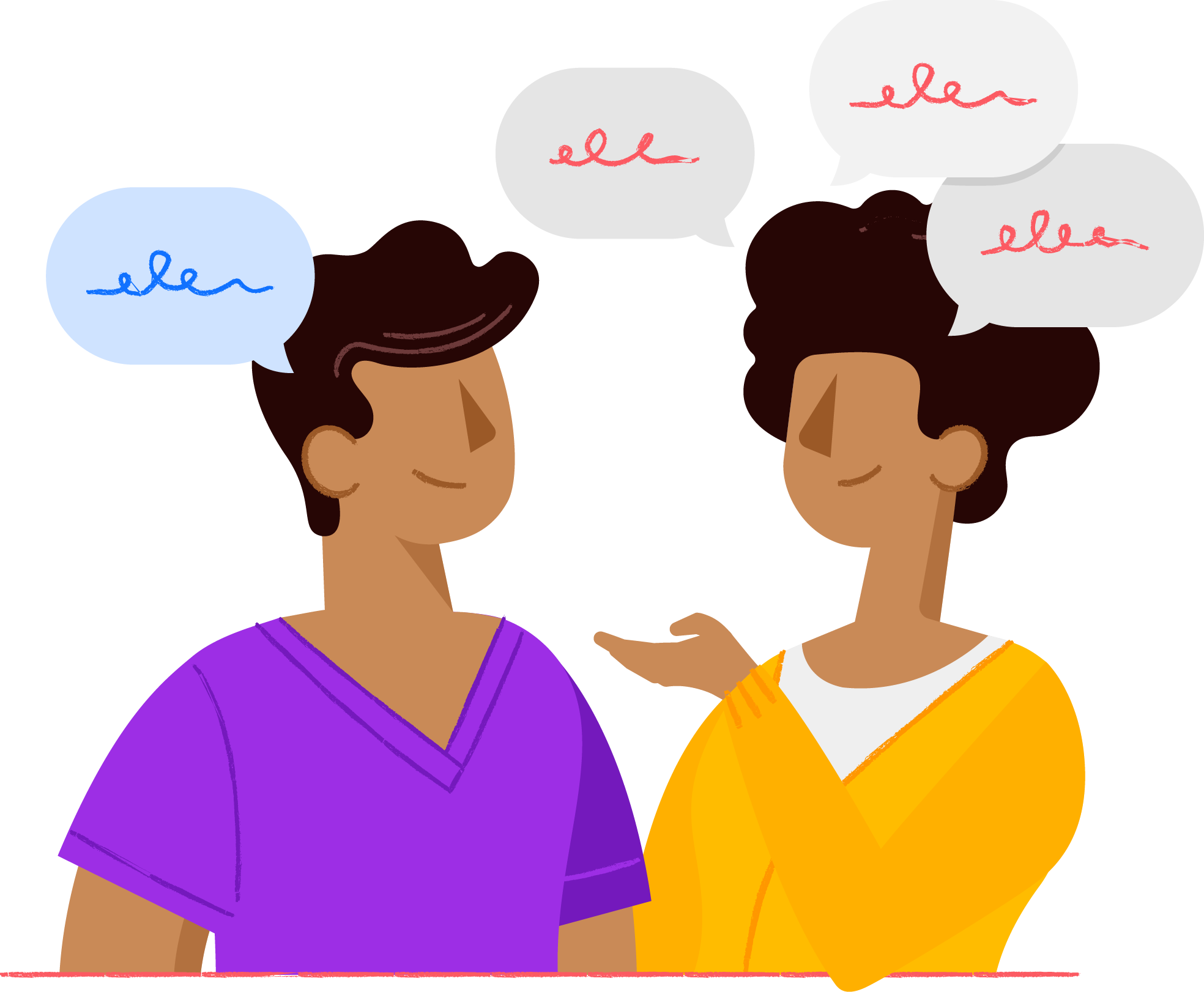 Become A Community Contributor
Share your story to help and inspire others. Write or create a video about your job or your opinions!
Contribute
What Do Employers Expect From HCAs?
Your duties can vary, ranging from serving meals to processing lab samples. However, you need to have specific abilities in order to excel in this line of work.
Excellent communication skills are a must as you will be spending a considerable amount of time with patients.
You may be the first person they see and their primary point of contact before a consultation or test.
You may have to explain the procedure and provide assurance. Remember, your patients may include the elderly, the young and those with mental health issues.
Friendliness, kindness and empathy are vital when taking care of patients.
You should also be willing to come into close contact with them as you will be taking care of their personal needs.
While being a team player is an essential requirement of an HCA, you will also need to be able to work independently.
This may involve organising your own workload or holding a conversation with a patient while monitoring or observing them.
Conclusions
In Ireland, Healthcare Assistants are an integral part of a medical team, whether in a hospital setting or a care home.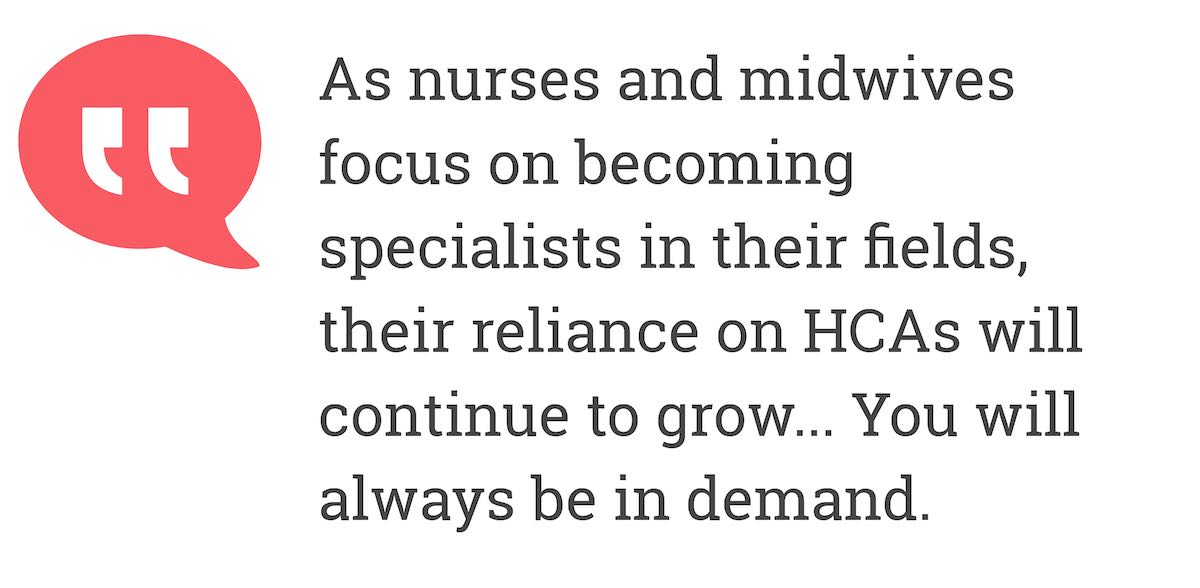 In addition, as more and more nurses and midwives focus on becoming specialists in their fields, their reliance on HCAs will continue to grow.
As the majority of medical organisations in the public and private sectors are increasingly looking for qualified HCAs, you will always be in demand.
However, the salary rates on offer may be a factor in your choice of employer and job position.
It is advantageous to be aware of the current pay rates in case you are asked about your expectations during an interview.