Refine Jobs
Saved Jobs
Other searches you might be interested in
Bristol, City of Bristol, England
BankPosted 6th November 2019
Make an "Outstanding" Career Move... join us at the Bristol Heart Institute! At the BHI, in our award winning building, we deliver a dedicated service for people with heart conditions across Bristol and the South West, currently performing over 1500 adult cardiac operations per year. We provide a full range of services to diagnose and treat people with heart problems, such as Percu ...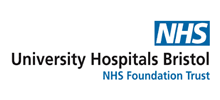 Get
Surgery nurse jobs

by email
London, Greater London, England
PermanentPosted 24th October 2019
Primrose ward is a busy 28 bedded acute male general surgical ward, specialising in patients with urology and ENT including caring for patients with a tracheostomy & laryngectomy. You will develop skills and a deeper knowledge of a wide variety of surgical conditions, which will cover both the pre-operative and post-operative phases of the patient journey.We are lo ...