Refine Jobs
Saved Jobs
Other searches you might be interested in
Manchester, Greater Manchester, England
BankPosted 7th March 2019
Manchester University NHS Foundation Trust (MFT) is one of the largest acute Trusts in the UK, employing over 20,000 staff.We are responsible for running a family of nine hospitals across six separate sites, providing a wide range of services from comprehensive local general hospital care through to highly specialised regional and national services.We are the main provider of hospital care to approximately Apply people in Manchester and Trafford and the single biggest provider of specialised services ...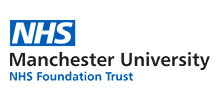 Get
Theatre practitioner jobs

by email
Bristol, City of Bristol, England
BankPosted 28th February 2019
University Hospitals Bristol NHS Foundation Trust is one of the largest acute Trusts in the country and the major teaching and research centre for the South West. With over 9,500 staff, over 100 different clinical services, working in nine hospitals in the centre and to the south of Bristol, we offer a wide range of careers and jobs. Together we support the delivery of excellent ca ...