Refine Jobs
Sector
Saved Jobs
Tullamore, Offaly, Ireland
BankPosted 18th September 2019
Cpl Healthcare in partnership with its renowned HSE client in Tullamore is currently sourcing an Agency RGNNursing Job Requirements:Recognised third level nursing qualificationFull registration with the Nursing and Midwifery Board of IrelandAbility to work on own initiativeExcellent communication skillsRegistering with Cpl Healthcare could not be easier! ...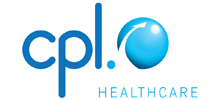 Get
Nursing jobs

in

Offaly

by email
Offaly, Offaly, Ireland
PermanentPosted 28th May 2019
PE Global Healthcare are now seeking to recruit a registered nurse in County Offaly for a permanent role with a sought after employer. Each candidate must:Be registered with the General Division of the live Register of Nurses kept by NMBI.Possess excellent Communication skill BenefitsCompetitive salaryRetention Bonus after 2 yearsEducational SupportS ...