Waterford, Waterford, Ireland
BankPosted 23rd October 2019
Cpl Healthcare is currently looking for RPNs to cover agency shifts in Waterford.Agency shifts are available for days & nights.Nursing Job Requirements:Recognised third level nursing qualificationFull registration with the Nursing and Midwifery Board of IrelandAbility to work on own initiativeExcellent communication skills ...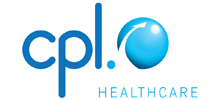 Get
Mental health nurse jobs

in

Waterford

by email
Waterford, Wexford, Kilkenny, Tipperary, Waterford, Ireland
€ 30000 - 45000 Per yearPermanentPosted 4th July 2019
Psychiatric Nursing Jobs, Ireland In partnership with the HSE Cpl Healthcare are currently seeking experienced Psychiatric Nurses for a variety of permanent fulltime positions in Waterford. Wexford, Kilkenny and Tipperary. Vacancies exist in:Adult Mental HealthPsychiatry of Later Life Benefits Include:HSE Salary scale - €30,004 - €45,992Premium payments for ...