Meath, Meath, Ireland
€ 22.00 - 25.00 Per hourPermanent, Contract, BankPosted 15th September 2019
Our client is currently welcoming applications for the role of Clinical Nurse Manager. The Nursing Home, part of an established group is located in Kinnegad and has a dedicated Memory care centre. Responsibilities: The Clinical Nurse Manager will play a central role in Assessing, Planning, Implementing and evaluating nursing care The CNM will lead ...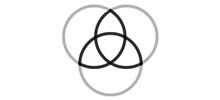 Get
Manager, Bank Mental health nurse jobs

by email
Kildare, Kildare, Ireland
€ 75,000 - 85,000 Per yearPermanent, Contract, BankPosted 21st August 2019
DIRECTOR OF NURSING OPPORTUNITIES - Kildare and Limerick Duties and Responsibilities: • Quality of Care Responsibilities To ensure the delivery of the highest standards of nursing and social care which meet the individual needs of each resident through implementation of: - The Company's Quality of Care System - Clinical practice in the home meets R ...