Refine Jobs
Saved Jobs
Other searches you might be interested in
Dublin, Dublin, Ireland
PermanentPosted 22nd June 2018
RNID - Intellectual Disability Nurses, IrelandCpl Healthcare in partnership with its clients, are seeking Nurses interested in the Intellectual Disability sector for full-time permanent positions across Ireland.Requirements:Must be registered with NMBIExcellent English language skillsPrior experience working within the Intellectual Disability sector desirableKeen interest in Intellectual Disability sector essentialDemonstrate excellent communication skillsMust poss ...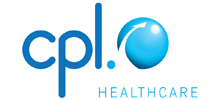 Sligo, Sligo, Ireland
PermanentPosted 3rd January 2018
JO Applykm Cpl Healthcare in partnership with our client based in Sligo is currently looking to recruit RNIDs / RGNs / RCN's for full time positions. Our client is a private provider of care to children with disabilities, no challenging behaviour though. The unit caters for up to 3 children of which 2 are residents and the third bed is respite, all manual handling and slee ...