Refine Jobs
Saved Jobs
Other searches you might be interested in
Galway City and County, Galway, Ireland
€ 29056 - 44343 Per yearPermanentPosted 4th November 2019
Staff Nurse/RNID, Intellectual Disability Nurse - Galway Permanent Full Time Staff Nurse RNID and/or RGN with Intellectual Disabiity Service experience required for reputable service provider in Galway City and Country. The aim of this service is to provide a high quality, individualised programme based on personal outcome measures for individuals with h ...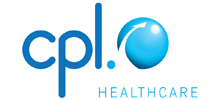 Get
Intellectual disability nurse jobs

by email
Meath, Meath, Ireland
€ 35,000 - 50,000 Per yearPermanent, Contract, BankPosted 21st August 2019
Our client is currently seeking an experienced Community Nurse, (RGN-RCN) North Dublin and Intellectual Disability Nurse (RNID) - Co. Meath. The role gives the holder the opportunity to influence and effect change in the lives of of our clients. • No more working evenings or weekends, no more 12 hour shifts. • The role offers a GREAT work/life balance, working Monday to Friday and operating during ...