Refine Jobs
Sector
Saved Jobs
Other searches you might be interested in
City of London, London, Greater London, England
£ 24214 - 30112 Per yearPermanentPosted 17th January 2020
Cardiac Nurse VacanciesWest London This is an exciting opportunity to join one of London's specialist hospital's cardiac department. The department is one of London's eight heart attack centres, providing specialist 24-hour emergency care and treatment for anyone suspected of having a heart attack in the west London area.The department uses cutting-edge clinical innovations to treat and prevent he ...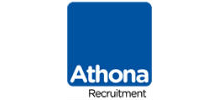 Get
Cardiac nurse jobs

by email
Dublin North, Dublin, Ireland
€ 30000 - 49000 Per yearPermanentPosted 13th January 2020
Cardiology Cardiothoracic Nurse Permanent Position Hospital Dublin North Our client an established Hospital in North Dublin wishes to recruit a Cardiology Cardiothoracic Nurse * Experience in Cardiothoracic/Cardiology Nursing * Qualification in Cardiothoracic/Cardiology/Critical Care Nursing (desirable but not essential).* 2 year post graduation ex ...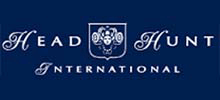 Sector Footer Section
N/A