Emergency Nurse vacancies in Tasmania Australia
Tasmania, Australia
Job level

Qualified (non-manager)
Job Description
Nurse- Tasmania, Australia.
Cpl Healthcare in partnership with a hospital in Australia are recruiting Theatre/ICU and Emergency Nurses for Tasmania, Australia.
457 sponsorship visa's are available to successful applicants in addition to a relocation package of $5500
Interviews in Dublin the 24th of May and London the 25th of May
Hospital Information
The Royal Hobart Hospital is Tasmania's largest hospital. It is a 490-bed hospital that provides general and specialty medical and surgical services. It is the state referral centre for cardiothoracic surgery, neurosurgery, burns, hyperbaric and diving medicine, neonatal intensive care and high risk obstetrics. The Royal Hobart Hospital is committed to providing coordinated, high quality care and is responsive to community needs.
There are 10 operating theatres – one of these is a dedicated emergency theatre 24/7. There is also a 16 bedded ICU department and the ED caters for 60,000 presentations per year.
Living in Southern Tasmania - Hobart
With spectacular scenery, friendly people and relaxed lifestyle, Southern Tasmania provides a great combination of career and lifestyle.
Hobart is the capital and most populous city of the Australian island state of Tasmania. It has a population of over Apply people and is only a one hour flight from Melbourne. Hobart is Australia's second oldest capital city after Sydney, New South Wales. The city is located in the state's south-east on the estuary of the Derwent River, making it the most southern of Australia's capital cities. Hobart is surrounded by water. The Derwent River provides for a host of beautiful beaches only minutes away
Hobart is a lively, friendly destination with that magical blend of pavement, arcade and centre shopping, providing easy access to national department stores, fashion outlets, Tasmanian souvenirs and crafts and a cosmopolitan cafe society. In the heart of the CBD, nestled amongst some of Australia's best examples of sandstone and colonial architecture, street cafes and restaurants mix with great shopping to provide hours of fun and entertainment.
Housing in Hobart is more affordable than any other capital city in Australia. The quality of housing is high, and a large selection is available from brand new homes to stately older mansions.
To apply.
Please send your CV to Apply or phone Eamonn on Applyfor more information.
This job was posted to
A&E nurse

in Tasmania, Australia
Recommended Similar Jobs
Full timePermanentTasmania, Australia, Australia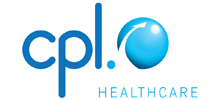 Nurse- Tasmania, Australia.Cpl Healthcare in partnership with a hospital in Australia are recruiting Theatre/ICU and Emergency Nurs...