Kilkenny City
Job level

Qualified (non-manager)
Job Description
Kilkenny RNID Job Description
Servisource Healthcare are recruiting RNID's (Registered Nurses Intellectual Disability) for jobs in Kilkenny for an immediate start. This RNID job will involve working with varying degrees of intellectual disability. The ideal candidate will have a minimum of two years working in this area as well as proof of participation in continuing professional development. The successful candidate will need to have a full Irish driving licence as you may be required to work from an alternative community location as well as the main facility of our Kilkenny Client.
Kilkenny RNID (Registered Nurses Intellectual Disability) Job Benefits
Excellent rates of pay and paid holiday days!
We supply you with a free uniform and offer a new uniform for every year that you work with Servisource Healthcare.
Newly activated nurses can avail of an incentive in the form of €100 towards their INMO registration.
Servisource Healthcare provide training for mandatory certs such as CPR, MAPA, Infection Prevention and Control, among others.
We run a referral scheme for nurses – if you refer a Nurse to us and they are activated - a fee of €150 will be awarded to the referrer (once the nurse has worked 120 hours with us).
Exciting opportunity to work within a well-established Intellectual Disability facility.
You will get paid on a weekly basis in this RNID Kilkenny job.
Kilkenny RNID (Registered Nurses Intellectual Disability) Job Role:
The responsibilities of this RNID (Registered Nurses Intellectual Disability) job will include, but are not limited to:
Assess, plan and implement and evaluate individualised patient-centred care programmes within an agreed framework, in accordance with best practice and grounded in recent evidence based nursing research.
Encourage the Service Users engagement in community activities as well as escort and participate in these activities in order to promote a socially inclusive model of living.
Monitor overall healthcare, prevention of illness, and promote healthy lifestyles with the Service User.
Participate in the development of protocols and guidelines and the setting of professional nursing standards.
Foster, encourage and develop each Service Users self-care skills, particularly in relation to personal hygiene, health matters and care for their personal appearance.
Ensure that the community house and its environment are maintained to acceptable standards.
Ensure that medication is managed correctly and all administration of drugs comply with the Drugs Policy.
Be considerate of the Service User's beliefs, doctrines and cultures.
Contribute to, implement, monitor and review the development of risk assessments for each Service User.
Maintain appropriate and accurate written records and reports regarding people care in accordance with local and national guidelines.
Kilkenny RNID (Registered Nurses Intellectual Disability) Job Requirements
To be successful in your application for the above RNID (Registered Nurses Intellectual Disability) job you will need to have the following:
An in-date ABA Pin as an RNID.
The ability to employ appropriate diagnostic to support clinical decision making and the patients' self- management planning.
In-date Patient Moving and Handling, Infection Prevention and Control, Safeguarding Vulnerable Adults, CPR and MAPA certificates.
In-date HSEland Medication Management Cert.
A minimum of 2 years' experience working with Intellectual Disability.
Experience working as part of a Multidisciplinary Team for behavioural supports.
Willingness to undergo Servisource Garda Vetting.
The ability to provide your full Vaccination history. You will be vaccinated against Hep B, MMR and TB.
Three references/referees, two of which must be from a healthcare background.
Full Driver's Licence and access to a car.
Excellent communication, teamwork, interpersonal, organisational skills.
The ability to work as part of a multi-disciplinary team.
Excellent report writing skills.
You will also have a strong understanding of current HIQA standards and you will work to follow them. You are a caring and motivated Nurse who always treats your patient and colleagues with respect and dignity at all times. You have are fluent English.
*** All Nursing applications will be treated in the strictest of confidence***
Kilkenny R
This job was posted to
Ward mental health nurse

in Kilkenny City
Recommended Similar Jobs
Kilkenny, Kilkenny, Ireland
€ 18.00 - 20.00 Per hour
Permanent...
Posted 23rd February 2018
€ 18.00 - 20.00 Per hourFull time...Permanent...Posted 23rd February 2018Closes 23rd August 2018Ref Strathmore Lodge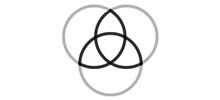 Our client Nursing Home is seeking to recruit a dynamic Staff Nurse to join their team in Kilkenny. Required NMBI Registration Care...