Acute Mental Health Roles for Irish Trained Nurses
Canterbury

,

Kent

,

England
Job level

Studying / Unqualified
Job Description
In partnership with its client, Kent & Medway NHS and Social Care Partnership Trust , Cpl Healthcare is currently seeking Newly Qualified/Registered Mental Health Nurses for Acute Mental Health Roles in their Acute In-Patient services in Canterbury, Maidstone & Dartford.
Kent and Medway NHS and Social Care Partnership Trust provides mental health and social care services for Kent in partnership with Kent County Council. In Medway, they work closely with the local unitary authority to provide joined-up health and social care services.
As one of the larger mental health trusts in the country, they cover an area of 1,450sq miles and serve 1.7 million people across Kent and Medway. They employ 3,318 staff and 228 seconded staff who are located in 83 buildings on 47 sites.
Vacancies in Acute In-Patient Wards:
Acute admission wards provide inpatient care with intensive support for patients in periods of acute psychiatric illness.
The Acute Service Line provides services to adults 18+ and supports the mental health urgent care pathway. These elements include Acute Inpatient services, Psychiatric Intensive Care (PICU) beds and outreach services such as the Crisis Resolution Home Treatment (CRHT) and General Hospital Liaison Psychiatry services. Part of our innovative approach includes working closely with outside agencies such as the Police in pioneering Mental Health Street Triage teams. The trust also have their own team of dedicated Discharge Coordinators who work closely with Social Care agencies and charities to support those in their care once they leave the Trust.
Why Work for Kent & Medway Partnership Trust
The CQC have rated the trust as an 'Outstanding' organisation for Caring with an overall rating of 'Good'. They believe in changing lives through giving excellent care that improves people's mental health.
They want to attract more safe, skilled, competent and motivated nurses so they can continue providing the highest standards of care. They employ around 3,300 colleagues, ranging from doctors, nurses and allied health professionals to corporate support staff.
More information on the trust:
Requirements:
Graduate/Newly Qualified Nurses considered
Candidates must have a qualification in either Psychiatric or Mental Health Nursing
Must be registered or eligible for registration with the NMC
Relocation package available:
£1,000 towards accommodation
£120 towards flight home
Sim Card on arrival (value £20)
Band 5 Salary Scale £22,128-£28,746
Excellent career progression opportunities (possibility to progress to Band 6 after 2 years working in the trust)
For more information or to secure your interview slot, please email your CV to Apply or phone + Apply
This job was posted to
Community mental health nurse, Nursing home mental health nurse, Ward mental health nurse

in Canterbury, Kent, England
Recommended Similar Jobs
County Laois, Laois, Ireland
€ 0 - 0 Per hour
Permanent
Posted 16th March 2018
€ 0 - 0 Per hourFull timePermanentPosted 16th March 2018Closes 31st May 2018Ref AN-158-5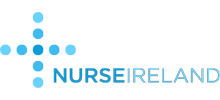 A Nursing Home in County Laois who are well established have opportunites for two nursesKind, Caring and Compassionate these R...