RNID/RGN, Intellectual Disability, Sligo
Sligo
Job level

Qualified (non-manager)
Job Description
Registered Nurse Intellectual Disability, Sligo
Remuneration: Depending on qualification and relevant experience
Full time, Permanent Post, 40 hours per week
Clean Driving Licence: Essential.
Our client is an independent agency providing residential care and intensive community-based support for young people and families.The primary aim of the organisation is to support young people and try to help them develop their potential and to live their lives in as normal an environment as possible.
Our client's service offer residential care and support to young people with specific focus on trauma/attachment therapy. Relationships are developed through spending time and sharing experiences which develop the young person's world view and confidence in their placement.
Applicants;
RNID or RGN registered with NNMBI
Authorised to work in Ireland
Apply in Confidence;
Catriona Kelly – Cpl Healthcare
Ph: + Apply
E: Apply
CPL Healthcare

- 323 jobs
https://www.healthcarejobs.ie/jobs/health-care-ireland/cpl-healthcare/
https://www.healthcarejobs.ie/Images/Default/recruiters/Thumbnail/a3644d66-bff9-465d-ae77-f7eacc3974b2131236000463593061.png
This job was posted to
Community learning disability nurse, Nursing home learning disability nurse, Ward learning disability nurse

in Sligo
Recommended Similar Jobs
Full timePermanentSligo, Sligo, Ireland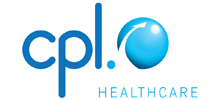 Person in Charge (PIC, CNM1) SligoRemuneration: Depending on qualification and relevant experienceFull time, Permanent Post, ...