PIC/CNM , Intellectual Disability, Sligo
Sligo
Job level

Qualified (non-manager)
Job Description
Person in Charge (PIC, CNM1) Sligo
Remuneration: Depending on qualification and relevant experience
Full time, Permanent Post, 40 hours per week
Clean Driving Licence: Essential.
The Person in Charge (Clinical Nurse Manager) is responsible for the management of the house within their responsibility under the guidance of the Assistant Director of Services. Ensuring the implementation of care, education and safety of each young person with an intellectual disability in a 24-hour setting in accordance with HIQA regulations and the statement of purpose and function.
Ensure that an environment is created that is conducive to the wellbeing of the residents and staff.
To ensure that the high standards of professional care are always maintained.
To create and maintain good inter-personal relationships in all areas of work.
Initiating, maintaining and co-ordinating care, training, treatment and education programmes for young people.
To promote self-development, independence and the individuality of each young people placing an emphasis on their social education and development within residential service guidelines.
Undertaking all aspects of home management and ensuring all staff are familiar with HIQA regulations and prepared for announced or unannounced inspections
Maintaining good organisation in the house, especially in housekeeping, cleanliness and hygiene.
Ensure that well balanced diets are provided for young people, ensuring choices are always facilitated.
To promote good relations with the local community.
Ensure that each person with an intellectual disability is treated with the utmost respect and dignity.
Encouraging and participating, where appropriate, in social and recreational activities within and outside of the house.
To take service users to day and other activities in mini bus or public transport as necessary.
Keeping professionally competent, keeping training needs analysis up to date.
Liaise with parents and families as required.
Ensure that correct procedures are adhered to relating to the storage, administration and safe keeping of drugs.
Preparing reports and keeping accurate records in relation to service users. Attending case conferences as required.
Participating in in-service training and attending professional meetings as required.
Person on call - to be part an on – call rota and aware of the day to day situations within the home.
Responsible for budgeting within house, ensuring that agreed budgets are not exceeded and that accurate records are kept relating to same.
Ensuring that in the event of accidents that they are reported immediately, and fully investigated and written reports forwarded as appropriate.
Implementation of the health and safety policy in accordance with the safety statement of the service. Ensure that all personnel are familiar with emergency and other operational procedures and regulations.
Ensure that economy is exercised in relation to house supplies and equipment.
Arrange regular house meetings with staff team in the house.
Promote and foster a team approach including the delegation of duties to staff, ensuring that the diverse skills and experience of all team members is optimised to enable the best possible outcomes for both service users and staff team.
Induction of new staff to their duties and ensure that regular reports on performance are given Assistant director of services during probationary period.
Applicants;
RNID or RGN registered with NNMBI
Recent relevant experience at a leadership level
Management qualification
Authorised to work in Ireland
Apply in Confidence;
Catriona Kelly – Cpl Healthcare
Ph: + Apply
E: Apply
CPL Healthcare

- 321 jobs
https://www.healthcarejobs.ie/jobs/health-care-ireland/cpl-healthcare/
https://www.healthcarejobs.ie/Images/Default/recruiters/Thumbnail/a3644d66-bff9-465d-ae77-f7eacc3974b2131236000463593061.png
This job was posted to
Community learning disability nurse, Nursing home learning disability nurse, Ward learning disability nurse

in Sligo
Recommended Similar Jobs
Full timePermanentSligo, Sligo, Ireland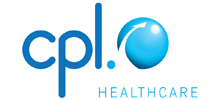 Registered Nurse Intellectual Disability, SligoRemuneration: Depending on qualification and relevant experienceFull time, Permanent...