Refine Jobs
Sector
Saved Jobs
New South Wales, Australia
PermanentPosted 17th January 2019
Fancy some sunshine in your life? If the answer is yes, then how does the following sound? Beautiful coastlines, golden beaches, alluring lakes and pristine national parks.....pretty good right? MatchMedics are delighted to present a fantastic opportunity to work in a modern and purpose-built practice, complete with air conditioning, large consulta ...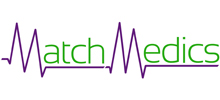 Get
Medical jobs

in

Rest Of World

by email
California, United States
€ 1 - 1 Per yearPermanentPosted 26th September 2018
A Major Medical Devices Company based in Galway wishes to recruit the following post with an assignment to California, USA. STRATEGIC SOURCING PROGRAM MANAGER - CALIFORNIA -USAOVERVIEW At our Global Supply Management Strategic Sourcing Program Management Department, we network with the CVG sub-Business Units and Manufacturing Sites to identify and ...