Refine Jobs
Saved Jobs
Other searches you might be interested in
Munster, Cork, Ireland
PermanentPosted 14th August 2018
We are seeking a Consultant General Surgeon for our client, a Munster based hospital. Candidate requirements: •Specialist Registration with the Irish Medical Council •Suitable qualifications •Relevant experience •Currently working as a Consultant or in an equivalent post •Excellent English Also, we have Consultant General Surgeon posts in other par ...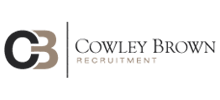 Get
Surgeon jobs

by email
Republic of Ireland, Cavan, Ireland
€ 130000 - 150000 Per yearContractPosted 20th July 2018
Consultant Oculoplastic Surgeon - Republic of Ireland This is an excellent opportunity for an Oculoplastic Surgeon to join a hospital in the South East of IrelandThis is an exciting opportunity for an exceptional Oculoplastic Surgeon.Consultant Oculoplastic Surgeon should have extensive clinical experience at fellowship level. Have established clinical leadership s ...