Refine Jobs
Sector
Saved Jobs
Other searches you might be interested in
Galway, Galway, Ireland
€ 124000 - 144000 Per yearContractPosted 3rd February 2018
Job title: Consultant PaediatricianLocation: IrelandSalaries: €124,000 to €144,000 Euro based on experience plus allowancesMin experience: 10+ years post graduation The person appointed will undertake the duties of Consultant Paediatrician in accordance with the Terms of the Revised Consultants Contract. Requirements: The applicant will hold an act ...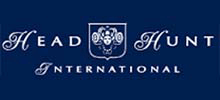 Get
HSE (Health Service Executive) jobs

by email
Drogheda, Louth, Ireland
€ 54000 - 65000 Per yearContractPosted 3rd February 2018
Registrar in Paediatrics Major Teaching Hospital - near Dublin, IrelandThe Client is a major HSE University Hospital near Dublin, Ireland. The Role: Registrar appointed will undertake the full duties of Registrar and participate in an on-call arrangement Profile: Medical Doctor Current Registration with Medical Council in Ireland Paediatric experie ...