Bristol, City of Bristol, England
BankPosted 12th August 2018
Please note that if you apply for a position with this Trust, you may be contacted via the NHS Jobs website or via email. This includes invites for job interviews. We therefore recommend that you regularly check your NHS Jobs and email accounts.Please note that this job advert will close as soon as sufficient applications have been received. So if you are interested, please apply for this vacancy as soon as you can.Registered and Newly Qualified Nurses and ODP's Open Days- North Bristol NHS TrustLooking to find out more about working in one of the largest NHS Trusts in the South West of England and one of the leading acute hospitals in Europe? Are you a passionate about providing 'exceptional healthcare, personally delivered'? ...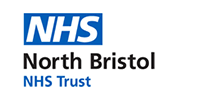 London, Greater London, England
BankPosted 12th August 2018
At UCLH (University College London Hospitals NHS Foundation Trust) our success starts with you.This is an exciting opportunity to join one of the largest and most successful Foundation Trusts in the UK with an international reputation and a tradition of innovation.Based in the busy West End of London, we have a lively and vibrant working atmosphere, with quick and easy transport links to all our sites. Our size and resources enable us to offer a range of attractive benefits as well as unparalleled education and development opportunities for staff at all levels. This includes an ext ...