Refine Jobs
Sector
Saved Jobs
Clare, Clare, Ireland
BankPosted 3rd May 2019
Servisource Healthcare is seeking to recruit Healthcare Assistants to work in care of the elderly facilities in Clare.Our client facilities are located in Ennis and Killaloe. There are both full and part-time hours available in each location - we work off your availability!The ideal candidate will be caring, empathetic and compassionate, with excellent communication and interpersonal skills, and the ability to work on a team and al ...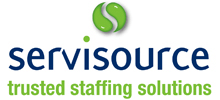 Get
Health care jobs

in

Clare

by email
Clare, Clare, Ireland
BankPosted 3rd May 2019
Servisource Healthcare are seeking to recruit Domestic Cleaning Staff for immediate start in Clare.The role will be based within multiple mental health facilities in Ennis, Kilrush and Spanish Point. The hours of work will vary Monday to Sunday, day shifts only. The rates of pay are aligned with the HSE pay scale. The ideal candidate will have in-date Manual Handling training and will have commenced the Hepatitis B immunisations. They will also be able to work as part of a team in addition to working on their own initiative. Access to own tran ...