Healthcare Assistant Jobs in Kilkenny
Kilkenny
Job level

Newly qualified
Job Description
Kilkenny Healthcare Assistant Job Description
Servisource are urgently looking for Healthcare Assistant in the Kilkenny area to work in an established ID facility. Our Client provides a range of services for adults with intellectual disabilities in and around the city and county of Kilkenny, including day services and residential services. They provide their service users with amazing supports to enable them to realize their potential and aspirations.
There are a variety of shifts available in this job. The ideal candidate will be a caring and enthusiastic worker, preferable someone with experience working with intellectual disability. You will need an excellent command of the English language, both verbal and written. This is a great opportunity to gain experience and contacts in the Healthcare Industry.
Kilkenny Healthcare Assistant Job Benefits
Great rates of pay and holiday days
Flexible hours available
Servisource run mandatory courses for all our temps such as CPR, MAPA, Patient Moving and Handling as well as others.
This job is a great opportunity to gain experience within the Healthcare Industry.
You will receive a weekly wage for this Healthcare Assistant job in Kilkenny.
Kilkenny Healthcare Assistant Job Role
The role and hours of the job per week will be varied depending on the needs of individual clients. The job will be with a variety of clients and duties include:
General linking in with management in relation Service Users
Working as part of a multidisciplinary team with commitment to a person-centred approach
Participate in activities with Service Users
Light Housework
Encourage the Service Users' independence and abilities
Liaising with family members regarding the wellbeing of their loved ones
Excellent communication skills (fluent in English)
Concentrating on patient centred care at all times, and ensuring that the personal care and social needs of the Service Users are met
Focus on the inclusion of the service users in the community
Assist the service users to set goals and work to achieve them
Kilkenny Healthcare Assistant Job Requirements
So what does a successful candidate for this Healthcare Assistant job in Kilkenny look like?
You'll have a relevant FETAC Level 5 qualification, or greater in Healthcare Support.
250 hr+ experience working in residential or acute settings as a Healthcare Assistant.
You'll have up-to-date certificates in Manual Handling and People/Patient Moving, Challenging Behaviour/MAPA/NVCI, CPR, and Infection Control.
A full clean driving licence is desirable for this job.
You have an in-date Garda Vetting, and you'll also be willing to undergo the same for Servisource Healthcare.
Immunity against Hepatitis B, MMR, TB(BCG), Varicella and Hep C.
Experience working with people with Intellectual Disabilities is an advantage but not mandatory.
***All applications will be treated in the strictest of confidence***
Servisource Contact for this Healthcare Assistant Job
To apply for the above HCA job please email your CV to Orla Philpott at Apply or call Applywith any queries you may have.
This job was posted to
Healthcare assistant

in Kilkenny
Recommended Similar Jobs
Full timeBankWexford, Kilkenny, Ireland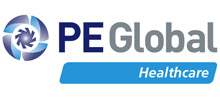 PE Global Healthcare are seeking Agency HCAs in association with our client in KilkennyApplicant [... Click Apply...] Fetac Level ...
€ 50032 Per yearFull timeBankKilkenny, Kilkenny, Ireland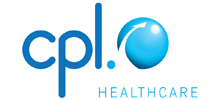 Dietitian required by Cpl Healthcare for a full time locum role based in a Paediatric Setting in Kilkenny.The caseload for this rol...