Consultant Paediatrics excellent opportunity Mullingar, Ireland
Westmeath
Pay

€ 122753 - 144366 Per year
Job level

Deputy Manager / Senior Staff, Manager, Qualified (non-manager)
Job Description
Consultant Paediatrics excellent opportunity Mullingar, Ireland
Headhunt International is currently looking for a Paediatric Consultant to work in a state of the art HSE Hospital in Mullingar.
Grade: Consultant
Contract type: Full time/Fixed term
Contract length: 12 months
Remuneration: €122,753 - € 144366
The organisational role of the consultant relates upwards through the Executive Clinical Director. During the appointment the successful candidate will, liaison and collaboration with other health care professionals, managerial/administrative staff and agencies associated with standards and inputs to the provision of care for clients of the service.
Purpose of the Post
The consultant's position is both clinical and organisational (in the service context).
The clinical role is diagnostic, investigative, treatment and prescription, either directly or through others but involving continuing full responsibility for the treatment of patients without supervision in clinical matters.
The organisational role carries service planning and resource management responsibilities at individual consultant level and at the department/unit and hospital levels.
The teaching role arises from the clinical and organisational dimensions of the role and focuses on health staff training and development. Consultants will contribute to the training, education and supervision of non-consultant hospital doctors, undergraduate students and a range of clinical staff.
The effectiveness of the role will be seen in the quality of care provided within the parameters of policy and the optimum use of available resources.
Required:
*Relevant experience in Paediatrics
*IMC registration under specialist division with the Irish Medical Council essential
*Excellent English Skills
*Irish or UK experience preferred, not essential.
Note: In order to practice medicine in Ireland it is necessary to be registered with the Irish Medical Council (IMC). For further information on how to register with the IMC follow the link
Apply
For more information about the above mentioned post please email your CV
Apply
or call the Headhunt Medical team:
Sheena on
Apply
or
Apply
Flavia on
Apply
Christy on
Apply
This job was posted to
Doctor

in Westmeath
Recommended Similar Jobs
Westmeath, Westmeath, Ireland
€ 122753 - 144366 Per year
Contract
Posted 8th May 2018
€ 122753 - 144366 Per yearFull timeContractPosted 8th May 2018Closes 5th June 2018Ref DOC 172948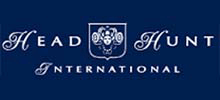 Consultant Dermatologist opportunity Westmeath IrelandHeadhunt International is currently looking for a Dermatology Consultant to w...
Westmeath, Westmeath, Ireland
€ 1 - 1 Per year
Contract
Posted 21st May 2018
€ 1 - 1 Per yearFull timeContractPosted 21st May 2018Closes 17th November 2018Ref NET - 174232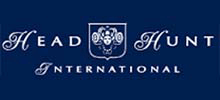 A Major Medical Devices Company in Athlone Ireland is seeking to recruit a suitably qualified person for the following post: PROCES...