Clinical Research Physician
Frankfurt
Job level

Qualified (non-manager)
Job Description
Package Description
What we offer -
Attractive salary
A working environment completely different to a regular daily routine of a physician in Germany
No weekends, no night shifts
Regular working hours Monday to Friday and flexible working models (part time possible)
Enough time for patients per day (maximum 15 patients)
Training on the job possible anywhere in Europe
Part of the biggest SMO globally
Working in an international setting of experts
Participation on internal and external training
Enthusiastic team, collective activities
Beverages and fruit for free
Introduction
Are you looking for a career change, a new challenge or have you completed your training and looking for your first role in industry?
Are you a reliable and motivated individual with a passion for dealing with people?
Is the patient experience a priority for you?
If so, then maybe you are our new colleague!
We currently have an exciting opportunity for a Clinical Research Physician at our dedicated research site in Frankfurt.
As a Clinical Research Physician, you will be responsible for ensuring the commercial success of your site through the safe performance of your local clinical studies. You will also act as the principal investigator (PI) or Sub-investigator for some or all of the studies at your site where you accept responsibility for all sponsor research studies while also ensuring ICH/GCP and local regulations are met.
Working as a Clinical Research Physician differs significantly from everyday life in a normal practice or hospital in the German healthcare system: the number of patients per day is low and the time available for patient care is considerably higher.
Emergencies such as working late, early or at weekends are rare exceptions due to the design of clinical trials.
The Role
Key roles and responsibilities of the Clinical Research Physician role are:
Acting as principal investigator (PI) or Sub-investigator ensuring ICH/GCP and local regulations are met
Conducting clinical trials in line with the protocol and to ensure the recruitment of eligible participants onto the studies
Taking ownership of being prepared for all appraisals to ensure a positive outcome
Review pre-screening, screening and randomization success rates for clinical trials
Providing information and support to consenting participants for a clinical study
Liaising with and developing positive relations with sponsors, clients and clients' contractors as required, projecting a helpful and courteous company image
Carrying out clinical evaluation and clinical investigation of participants
Constantly seeking and suggesting quality improvements
Taking responsibility for study data to be complete and correctly reported to the study sponsor within the agreed timelines
Having responsibility for the medical wellbeing of participants during the clinical trial and referral to specialists as required
The Person
As a Clinical Research Physician you will need the following skills & experience -
Possess an Approbation, qualified to practise in Germany
Fluent in German
Demonstrate the ability to follow study protocol's and Standard Operating Procedures (SOP's) at all times
In dealing with the study participants, you possess empathy and patience, combined with friendliness and good communication skills.
Knowledge of common MS Office programs
.If you are interested please apply ASAP.
Synexus is an Affirmative Action and Equal Opportunity Employer.
About The Company
Our success is based on a simple, but crucial, principle. We place the patient at the heart of everything we do. Synexus is a world class Site Network Organisation with global expertise spanning patient recruitment, trial planning, management and patient retention.
We recruit and retain more engaged patients, at fewer sites, and in less time than traditional centres, enhancing the quality and efficiency of our customers' drug development programmes.
Ref: synexus/TP/25546/2519
This job was posted to
Doctor

in Frankfurt
Recommended Similar Jobs
Part timeContractWorld, Continental Europe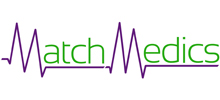 Picture this…..You set sail from the bright lights of New York City – have dinner in Halifax, Canada – take in the sights of Reykja...