London, Greater London, England
£ 23.83 - 23.83 Per hourBankPosted 13th May 2019
Alongside individualised support, primarily delivered through Young Hackney Youth Hubs, and via outreach in schools and community settings. This requires effective liaison and partnership working across a wide range of stakeholders, including but not limited to: Children's Social Care, Health, Education, Youth Justice and the voluntary community and private s ...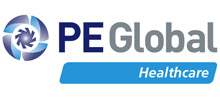 Get
Studying / Unqualified, Bank Social worker jobs

by email
Swindon, Wiltshire, England
£ 38 - 38 Per hourBankPosted 1st April 2019
Experienced Social Workers required in Assessment and Child Protection, experience in this field is essential. To demonstrate expert and effective practice in complex situations, assessing and managing higher levels of risk, striking a balance between support and control, liaising with a wide range of professionals, including more senior levels. To ...