Galway, Galway, Ireland
BankPosted 28th August 2019
On behalf of our client, Servisource Healthcare are seeking an agency Social Care Worker in the Galway area.Our client provides residential services for people experiencing or at risk of homelessness. The position will include shift working across weekdays and weekends, including sleepover duties.The ideal candidate will have a Social Care Degree or equivalent qualification, together with one years experience in Social Care or equivalent settings. ...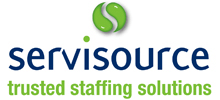 Get
Social worker jobs

in

Galway

by email
Dublin, Galway, Ireland
BankPosted 1st August 2019
PE Global Healthcare are seeking Social Workers for Agency work in Galway, Mayo, SligoApplicant Requirements:CORU Registered Social Worker or in process of obtaining samePermission to work in IrelandProfessional approach to workFlexibility in work practiceUp to date mandatory trainingThe benefits of working with PE Global Healthcare include:Flexibl ...