Meath, Meath, Ireland
BankPosted 20th February 2019
Servisource Recruitment is working on behalf of a client in Navan, Co Meath, we are seeking qualified Healthcare Assistant's to add to our working panelWe can come to you to get your application started and have you working ASAP - holding interviews in your local area NOW!Ideal Candidate will tick the following boxes:Work experience in a healthcare facility for at least 200+ hoursHave your Full Fetac level 5 ...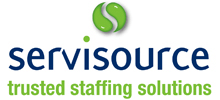 Get
Care jobs

in

Meath

by email
Gormanston, County Meath, Republic of Ireland, Meath, Ireland
PermanentPosted 16th November 2018
An opportunity has come up to join a highly reputable organization within the Homeless sector of Ireland. A service manager is required to lead an emergency service supporting families in crisis. You will lead the management and development of the service, providing the highest level of care to those in need. Responsibilities:Operation and Management of an emergency serviceDevelopi ...