Newcastle West, Limerick, Limerick, Ireland
BankPosted 17th May 2019
MyHomecare are currently recruiting qualified Homecare Workers in the Newcastle West, Limerick AreaMyhomecare are currently hiring Healthcare or Homecare Carers for over 65's tender, which would be working one to one with the Elderly in their own home. The Ideal candidate would have to be punctual, trustworthy and dependable with experience in a healthcare or homecare setting.Benefits of working as a Homecare Assistant:Excell ...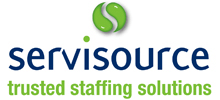 Get
Home care jobs

in

Limerick

by email
Limerick, Limerick, Ireland
BankPosted 7th May 2019
Recruiting Qualified Healthcare Assistant with experience in a Disability Service for the Limerick City Area and the Surrounding Areas.The ideal candidate for this Homecare Role will be caring, empathetic and compassionate, with excellent communication and interpersonal skills. You will promote the development of independent living skills, while you assist our client in their day to day tasks.Our Benefits include:Great rate of paid and we provide p ...