Newbridge, Co. Kildare, Rep. of Ireland, Kildare, Ireland
PermanentPosted 3rd April 2019
Job Locations:Athy, Newbridge, KilcullenLeixlip, Celbridge, Maynooth Role of Healthcare AssistantThe Care Assistant's primary role is to deliver personal care and assistance to a client in his/her own home. Care Assistants are responsible for the implementation of the requirements of the clients care plan, perform identified care duties and promote client comfort, dignity and wellbeing.Your responsibilities as a Care Assistant include . . . Assist the client with Activities of LivingPay due care and attention to all aspects of care ...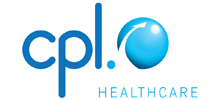 Get
Home care jobs

in

Kildare

by email
Kildare, Kildare, Ireland
PermanentPosted 11th December 2018
Cpl Healthcare in conjunction with a leading Nursing Home company are looking for Healthcare Assistants in Dublin. Our client offers residential, nursing and dementia care for older people at their high quality nursing homes with an impressive benefits package for all their employees, where they will help you and your career flourish..Work for ...