Refine Jobs
Saved Jobs
Other searches you might be interested in
Dublin, Dublin, Ireland
€ 75,000 - 85,000 Per yearPermanent, Contract, BankPosted 24th April 2018
Director of Nursing required for state of the art nursing home in Dublin. The successful candidate will have excellent Communication skills in leading and managing a team and have working knowledge of HIQA standards and regulations. Responsibilities will include to effectively manage the successful operation of the Nursing Home, ensuring high quali ...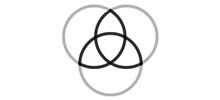 Get
Nursing home jobs

by email
Cork, Cork, Ireland
€ 70,000 - 80,000 Per yearPermanent, Contract, BankPosted 30th March 2018
Director of Nursing required for lovely purpose built nursing home - Cork Residents have varying needs from specialist nursing support to general assistance with everyday living. Some stay on a permanent basis whilst others stay for short periods of time. Our clients nursing home provides all the amenities of an urban setting but affords the privac ...