Ashbourne Co.Meath, Meath, Ireland
€ 12 Per weekTemporaryPosted 17th July 2019
Myhomecare are looking for experienced Homecare Workers for Homecare Jobs in MeathHomecare Workers Job Apply provide brilliant rates of pay and holiday days.Rotas for Homecare Assistants in Meath will be completed one month in advance.MyHomecare provide full training and Personal Development programmes throughout employment.MyHomecar ...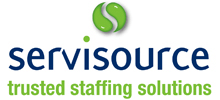 Get
Care assistant jobs

in

Meath

by email
Swinford, Mayo, Meath, Ireland
BankPosted 14th June 2019
€12.80 basic hourly day rate Monday – Saturday, Immediate start for Home Care Assistant/Workers/HCA/Home help throughout Mayo; Glann, Bohola, Kinaffe, Kiltimagh, Swinford, Charlestown. Hours available to suit your work life balance today. We are currently recruiting for qualified Homecare Worker to work one on one with the Elderly in their own home.Ideal Healthcare assistant for Mayo:The Ideal candidate would be extremel ...