Healthcare Assistant (Band 3)
St Peter Port

,

Guernsey

,

Crown Dependencies




GY1 1AX
Job level

Newly qualified
Job Description
At Guernsey, there is an understanding of the need for a good work-life balance, and with stunning natural scenery, sweeping sandy beaches and a whole host of sport and leisure opportunities, the island is the perfect place to balance work & play! Everything in Guernsey is just a short drive or even just a walk away, allowing more time to spend with friends and family. If you enjoy the great outdoors, there are few better places to be. Picturesque walking routes line the island's coast offering breathtaking cliff views in the south, while the rural parishes are perfect for a casual country stroll.
More of a thrill seeker? Watersportsare highly popular in Guernsey, so adventurous types can enjoy surfing, coasteering, kayaking and much more...!
The Vacancy:
Band 3 - £21,941 - £24,381 BAR £25,158 - £25,762 per annum
Full Time
The States of Guernsey is looking for a Healthcare Assistant to join its Older Peoples Service.
The Healthcare Assistant will work under the supervision of a Registered Nurse and will have responsibility for assisting service users with all activities of daily living. Care will be individualised to each service users' needs and will be delivered in a dignified and compassionate manner at all times.
Criteria:
- Eight NVQ Level 3 Generic Care Units (or equivalent) completed
- Experience in a Healthcare Setting
- Enjoy aring for the elderly
- Be able to communicate effectively with staff and service users
Relocation Package:
Successful applicants will be invited to Guernsey to attend an expenses paid panel interview.
We offer a competitive salary and you will be entitled to an annual bonus of £1,167.
Successful candidates will be provided with a Long Term Employment Permit. This permit will allow you to become a permanent resident and will extend to any family members who reside with you.
We offer an attractive relocation package and, if you rent private accommodation, you will be entitled to a £5,000 lump sum, a rent allowance payable over 2 years and a house purchase grant where applicable.
As an alternative, we also offer single subsidised staff accommodation and a £500 lump sum to support your relocation.
Cpl Healthcare Contact
For more information or to send a CV, please contact Apply or call Apply
CPL Healthcare

- 277 jobs
https://www.healthcarejobs.ie/jobs/health-care-ireland/cpl-healthcare/
https://www.healthcarejobs.ie/Images/Default/recruiters/Thumbnail/a3644d66-bff9-465d-ae77-f7eacc3974b2131236000463593061.png
This job was posted to
Care assistant, Carer

in St Peter Port, Guernsey, Crown Dependencies
Recommended Similar Jobs
£ 21941.0 - 25762.0 Per yearFull timePermanentSt Peter Port, Guernsey, Crown Dependencies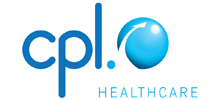 HealthCare Assistants Opportunities in Guernsey! We are currently recruiting HealthCare Assistant for Guernsey Health & So...
£ 41956.0 - 55315.0 Per yearFull timePermanentSt Peter Port, Guernsey, Crown Dependencies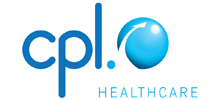 We are currently recruiting Manager within Adult Disability Service in Guernsey Health & Social Services. Guernsey is an i...