HCA (Band 3) Services for Older Persons, Guernsey
St Peter Port

,

Guernsey

,

Crown Dependencies




GY1 1AX
Job level

Studying / Unqualified
Job Description
Healthcare Assistant, HCA (Band 3) Services for Older Persons, Guernsey
Adult Community Services

Grade: Band 3 £19,901 - £22,114 BAR £22,819 - £23,367 per annum

Full Time
The States of Guernsey is looking for a Healthcare Assistant to join its Older Peoples Service. The Healthcare Assistant will work under the supervision of a Registered Nurse and will have responsibility for assisting service users with all activities of daily living. Care will be individualised to each service users' needs and will be delivered in a dignified and compassionate manner at all times.
The Requirements:
Eight NVQ Level 3 Generic Care Units.
Four speciality units relevant to the work area.
Experience in a Health Care Setting.
Enjoy caring for the elderly.
Enjoy being part of a team providing a high standard of care.
Be able to communicate effectively with staff and service users.
Have a good understanding for the need of a high level of confidentiality.
Have a flexible approach to shift patterns and be able at times to work additional hours.
Have the ability to cover a wide range of duties, as per job description
The Location:
Guernsey is situated in the English Channel, between England and France. Its climate is amongst the mildest and sunniest in the whole of the British Isles, being warmed by the adjacent Gulf Stream. Guernsey offers a perfect work life balance, with more annual leave than in Ireland and/or England, and less time spent commuting to work. In your free time there are lots of activities to keep you busy such as; sports, cliff walks, relaxing at one of their stunning beaches, dining in some of their great restaurants, shopping on the quaint high street, surfing, kayaking, and/or sailing on their fabulous waters.
Apply in Confidence;
Catriona Kelly – Cpl Healthcare
Ph: + Apply
E: Apply
CPL Healthcare

- 327 jobs
https://www.healthcarejobs.ie/jobs/health-care-ireland/cpl-healthcare/
https://www.healthcarejobs.ie/Images/Default/recruiters/Thumbnail/a3644d66-bff9-465d-ae77-f7eacc3974b2131236000463593061.png
This job was posted to
Care assistant, Learning disabilities

in St Peter Port, Guernsey, Crown Dependencies
Recommended Similar Jobs
Full timePermanentSt Peter Port, Guernsey, Crown Dependencies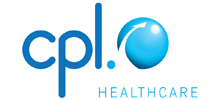 Support Workers – Adult Intellectual Disability Service, GuernseyBand 3 & 4 Support Workers – GuernseyBand 3 &pound...
Full timePermanentSt Peter Port, Guernsey, Crown Dependencies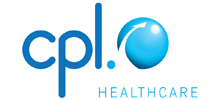 Currently recruiting a Social Care Team co-ordinator to provide operational service management to the Senior Carer team acting as a...