Support Workers, Learning Disability - Guernsey
St Peter Port

,

Guernsey

,

Crown Dependencies




GY1 1AX
Job level

Studying / Unqualified
Job Description
Support Workers – Adult Intellectual Disability Service, Guernsey
Band 3 & 4 Support Workers – Guernsey
Band 3 £19,901 - £23,367 per annum
Band 4 £22,819 - £27,181 per annum
Cpl Healthcare in partnership with its client in Guernsey, Channel Islands, is currently seeking Newly Qualified and Experienced Support Workers for full-time permanent positions within their adult learning disability residential services.
In this role, you will be responsible for promoting a caring environment which provides adults with a learning disability with a high standard of care, meeting individual needs and ensuring service users and their families are treated with respect and dignity.
The Location:
Guernsey is situated in the English Channel, between England and France. Its climate is amongst the mildest and sunniest in the whole of the British Isles, being warmed by the adjacent Gulf Stream. Guernsey offers a perfect work life balance, with more annual leave than in Ireland and/or England, and less time spent commuting to work. In your free time there are lots of activities to keep you busy such as; sports, cliff walks, relaxing at one of their stunning beaches, dining in some of their great restaurants, shopping on the quaint high street, surfing, kayaking, and/or sailing on their fabulous waters.
Requirements:
NVQ Level 3 in Health and Social Care/ or Degree in Relevant field
Previous experience working with adults with autism / learning disabilities
Clean Driving Licence - B
Excellent English Level
Salary:
Salary starting at £27284 (equivalent €31128)
Income tax capped at 20% of annual salary
Offers a full relocation package which includes interview and relocation travel, this is in addition to their competitive pay and annual bonus*
Subsidised accommodation is available for those travelling to the Island alone, and an 8-year employment permit for those wishing to bring a partner or family.
Excellent professional development opportunities
*Terms and conditions apply to the bonus, relocation package, accommodation, travel and employment permits.
Apply in Confidence;
Catriona Kelly – Cpl Healthcare
Ph: + Apply
E: Apply
CPL Healthcare

- 327 jobs
https://www.healthcarejobs.ie/jobs/health-care-ireland/cpl-healthcare/
https://www.healthcarejobs.ie/Images/Default/recruiters/Thumbnail/a3644d66-bff9-465d-ae77-f7eacc3974b2131236000463593061.png
This job was posted to
Care assistant, Learning disabilities

in St Peter Port, Guernsey, Crown Dependencies
Recommended Similar Jobs
Full timePermanentSt Peter Port, Guernsey, Crown Dependencies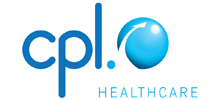 Healthcare Assistant, HCA (Band 3) Services for Older Persons, GuernseyAdult Community ServicesGrade: Band 3 £...
Full timePermanentSt Peter Port, Guernsey, Crown Dependencies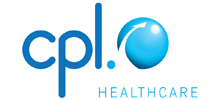 Currently recruiting a Social Care Team co-ordinator to provide operational service management to the Senior Carer team acting as a...