General Medicine Physician
Hawke's Bay
HainesAttract
€ 94500.0 - 139000.0 Per year
Full time
Pay

€ 94500.0 - 139000.0 Per year
Job Description
Ehara taku toa i te toa takitahi. Engari, he toa takitini.
Success is not the work of one, but the work of many.
Permanent, full-time
80 hours per fortnight (1.0FTE)
We are looking for a physician with enthusiasm for providing high-quality acute and general medicine care to join one of the ward-based teams in our general medical service. Subspecialty work can be accommodated as part of the position and any specialty will be considered.
The applicant will have a broad range of skills and be comfortable dealing with the care of undifferentiated presentations to acute medicine. They will be able to provide clinical leadership to the multidisciplinary team, with a commitment to continuous quality improvement. Although the main focus will be ward-based care of acute presentations, time for outpatient clinics and service development/innovation will be included.
The successful applicant should have FRACP or equivalent and be registered (or eligible for registration) as a specialist with the Medical Council of New Zealand.
Hawke's Bay has a diverse population of Apply people in both urban and remote rural areas. Services are primarily provided at Hawke's Bay Fallen Soldiers' Memorial Hospital, Hastings which has a 400-bed capacity - one of the largest provincial hospitals in New Zealand.
The general medicine department looks after more than 8,000 admissions per year, across 4 medical wards and a 20-bed acute assessment unit. There are currently 8 teams run with the registrar, house officer, and trainee intern support. The medical department as a whole maintains a strong collegial relationship with a robust education calendar and comprises more than 40 physicians across a number of specialties. There are currently workstreams dedicated to supporting the improvement of patient outcomes, reviewing models of care, improving patient flow, and addressing inequity in healthcare.
Through our values here at Te Whatu Ora - Health New Zealand, Te Matau a Maui, and Hawke's Bay, we are proud of our team's diversity. We believe in the strength of a diverse and inclusive workforce, to help us achieve the best outcomes for our patients and the communities in which we operate and serve.
We have no doubt that you'll love everything Hawke's Bay has to offer. Situated on the east coast of the North Island, you'll enjoy the stunning climate and beaches, a wide range of sporting and leisure opportunities, wine, food, and cultural activities. An environment and work/life balance that is second to none. Take a stroll through the Hawke's Bay Tourism website and get yourself to Hawke's Bay!
For more information contact Rachel Leigh, Head of Department, Acute Medicine via email at Apply
Te Whatu Ora Hawke's Bay encourages a workforce that is innovative, eager to learn and enhance their skills, and is passionate about caring for our community. As part of our team, we will support, encourage, and help you to develop your career with us.
We are committed to delivering and living our Te Whatu Ora values of He kauanuanu - Respect, Akina - Improvement, Raranga te tira - Teamwork and Tauwhiro - Care. You should be someone who has similar personal values.
Applications close on Wednesday, 20 December 2023.
Job Details
General Medicine Physician
Hawke's Bay

d
HainesAttract
Pay

€ 94500.0 - 139000.0 Per year
Job level

Doctor
Hours

Full time
Posted

18 Oct 2023
Type

Permanent
Closes

20 Dec 2023
Get new jobs like this by email
We'll send you jobs that match this search
You're consenting to receive job alert emails. Unsubscribe at any time. Also you can 'Join' to create a full account to edit your preferences. Read our privacy policy for more details.
HainesAttract

- 1 job
https://www.healthcarejobs.ie/jobs/hainesattract/
https://www.healthcarejobs.ie/Images/Default/recruiter.gif
This job was posted to
- Other health care

in Hawke's Bay
Similar Jobs

Thames, New Zealand£ 30000.0 - 41000.0 Per year21st November 2023

Hamilton, New Zealand£ 27000.0 - 41000.0 Per year21st November 2023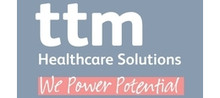 Wellington, New Zealand€ 35000.0 - 75000.0 Per year30th November 2023
Show More