Midwifery Vacancies in Tasmania - 186 PR Visa
Launceston
CPL Healthcare
€ 72700.0 Per year
Full time
Role

Other Qualified Professional
Job Description
Tasmania offers an enviable lifestyle in one of the world's most beautiful natural environments. It is the smallest Australian state, with all the services and facilities of a big city in a relaxed and safe community setting. Short commutes with restaurants, beaches, and iconic at-home getaways within close proximity make for the perfect work life balance. Living here you will have the best of everything - career opportunities, an active and healthy Tasmanian way of life, space and a connected community.
Launceston is Tasmania's second largest city, renowned for its food and wine culture and heritage architecture. It is a thriving centre for excellence and the gateway to the wonderful Tamar vineyards, bushwalking tracks and nearby mountain biking mecca of the northeast. Launceston hosts the beautiful Cataract Gorge complete with walking trails, rock climbing, the famous chairlift and swimming pool.
The Maternity Unit, Launceston General Hospital:
The Launceston General Hospital (LGH) is the major referral hospital in Northern Tasmania.
As a Registered Midwife you will be part of the team that delivers approximately 1,600 new born babies each year. With a 6 bed Birth Suite, 29 bed Maternity Unit and 9 bed Special Care Unit your work will be fast paced and very rewarding.
You will have the opportunity to work in various models of midwifery care including ante-natal, birth and post-natal including community based post-natal care, Midwifery Group Practice and Team midwifery.
Opportunities for career advancement and access to professional development.
Candidates must have:
A degree/ diploma in midwifery
Have AHPRA registration or are eligible for AHPRA registration
Minimum of 3 years of experience recent acute experience in the above specialty area
Fluent in English
Strong clinical skills
Some of the benefits you can expect
Excellent salary depending on experience
Generous relocation package
AHPRA and Visa processing guidance
186 Permanent Residency
If you are interested in this role, please contact Zoe Lawlor today -
Email: Apply
Ref: JO-2011-458354_45003
Job Details
Midwifery Vacancies in Tasmania - 186 PR Visa
Launceston

d
CPL Healthcare
Pay

€ 72700.0 Per year
Job level

Other Qualified Professional
Hours

Full time
Posted

12 Sep 2023
Type

Permanent
Closes

9 Mar 2024
Get new jobs like this by email
We'll send you jobs that match this search
You're consenting to receive job alert emails. Unsubscribe at any time. Also you can 'Join' to create a full account to edit your preferences. Read our privacy policy for more details.
CPL Healthcare

- 321 jobs
https://www.healthcarejobs.ie/jobs/cpl-healthcare/
https://www.healthcarejobs.ie/Images/Default/recruiters/Thumbnail/a3644d66-bff9-465d-ae77-f7eacc3974b2133214590696584876.jpg
This job was posted to
Community Midwife, Ward Midwife

in Launceston
Similar Jobs
€ 74600.0 - 83900.0 Per yearFull timePermanentMelbourne, Australia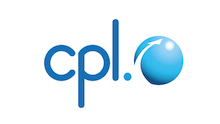 Their maternity service supports around 3000 women to give birth per year. Their service is level 5 in the DHHS Maternity Capabilit...
€ 74600.0 - 83900.0 Per yearFull timePermanentMelbourne, Australia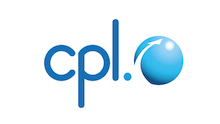 This hospital is dedicated to improving the health and wellbeing of women and newborns, offering specialist services within materni...
Similar Jobs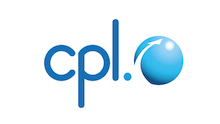 Melbourne, Australia€ 74600.0 - 83900.0 Per year6th September 2023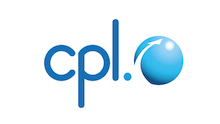 Melbourne, Australia€ 74600.0 - 83900.0 Per year6th September 2023
Show More