Clinical Nurse Specialist Homeless Service
Kildare
Nuvo Healthcare
€ 50000.0 - 60000.0 Per year
Full time
Pay

€ 50000.0 - 60000.0 Per year
Job level

Deputy Manager / Senior Staff, Manager
Job Description
Are you a compassionate and skilled nurse looking to make a difference in the lives of those experiencing homelessness? We are currently seeking a Clinical Nurse Specialist to join our team at our homeless service.
As a Clinical Nurse Specialist, you will be responsible for providing specialized nursing care to our homeless population. You will work alongside a multidisciplinary team of healthcare professionals to provide comprehensive care to individuals experiencing homelessness, including assessments, diagnosis, treatment, and ongoing monitoring of health conditions.
In addition, you will play a vital role in educating clients on self-care and health promotion, as well as collaborating with community partners to ensure access to resources and services that promote overall wellness.
The ideal candidate will possess a strong clinical background in nursing, with experience working with vulnerable populations, including those experiencing homelessness. You will be compassionate, empathetic, and able to build strong relationships with clients, while also being able to work collaboratively with a team of healthcare professionals.
If you are passionate about making a difference in the lives of those experiencing homelessness, we encourage you to apply for this rewarding position. Join our team and help us provide compassionate and comprehensive care to those in need.

Get in touch for more informaiton on Apply
Nuvo Healthcare Recruitment is acting as an Employment Agency and Business. By applying for this role you are agreeing to our privacy policy and to be contacted about other roles that may be suitable for you. You can unsubscribe at any time.
Job Details
Clinical Nurse Specialist Homeless Service
Kildare

d
Nuvo Healthcare
Pay

€ 50000.0 - 60000.0 Per year
Job level

Deputy Manager / Senior Staff, Manager
Hours

Full time
Posted

27 Feb 2023
Type

Permanent
Closes

27 Mar 2023
Get new jobs like this by email
We'll send you jobs that match this search
You're consenting to receive job alert emails. Unsubscribe at any time. Also you can 'Join' to create a full account to edit your preferences. Read our privacy policy for more details.
Nuvo Healthcare

- 10 jobs
https://www.healthcarejobs.ie/jobs/nuvo-healthcare/
https://www.healthcarejobs.ie/Images/Default/recruiters/Thumbnail/56092180-5567-44b2-97d7-a8251766a31c133198884922015564.jpg
This job was posted to
Community mental health nurse

in Kildare
Similar Jobs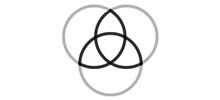 Kildare, Kildare, Ireland€ 19.0 - 23.0 Per hour14th November 2022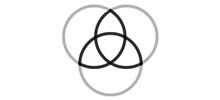 Kildare town, Kildare, Ireland€ 18.0 - 25.0 Per hour21st October 2022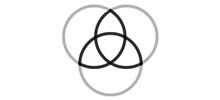 Naas, Kildare, Ireland€ 18.0 - 25.0 Per hour21st October 2022
Show More