Louth
Servisource
€ 40000.0 - 50000.0 Per year
Full time
Pay

€ 40000.0 - 50000.0 Per year
Job level

Qualified (non-manager)
Job Description
Be responsible for the delivery of professional psychology services appropriate to the post in line with best practice.
Work within limits of professional competence in line with principles of best practice, professional conduct and clinical governance.
Carry a clinical caseload appropriate to the post.
Provide psychological assessments for the client group based upon the appropriate use, interpretation and integration of data from a variety of sources including psychological tests, self-report measures, direct and indirect observation and interviews with clients, family members and / or carers.
Formulate and implement plans for psychological therapeutic intervention or management based on an appropriate conceptual framework, working in home and clinical settings as appropriate.
Exercise autonomous professional responsibility for the assessment, treatment and discharge of clients whose problems are managed using psychologically based care plans.
Represent and advocate for the psychological needs of service users.
Communicate effectively and work in co-operation with team members and others to ensure integrated service provision.
Develop and maintain close liaison with key stakeholders.
Contribute a psychological perspective to case planning and multi-agency case working and review and call multi-professional meetings when appropriate.
Ensure co-ordinated interdisciplinary and inter-agency service delivery.
Be aware of and refer the service user to other services as necessary.
Undertake Key Worker role as required.
Act as a representative of the psychology service / profession as required.
Initiate and participate in needs assessment and health promotion as appropriate.
Provide clinical supervision to other Psychology staff members.
Provide professional reports as required in accordance with professional standards.
Participate in meetings, committees and/or conferences as required.
Work in and promote an ethical and professional manner at all times.
Promote a culture that values equality, diversity and respect in the workplace.
Deputise for the Principal Psychologist as appropriate / required.
Research & Evaluation
Undertake project management including audit and service evaluation with colleagues within the service to help develop service provision.
Participate in evaluation of clinical / professional activity and provide such information as required by the Psychology Manager for the purpose of service monitoring, evaluation and improvement.
Utilise evidence-based literature and research to support effective practice.
Conduct and promote service related research, providing research advice as appropriate.
Publish research outcomes in professionally recognised journals and share information on outcomes at professional conferences where appropriate.
Represent a professional viewpoint in relation to nationally accepted good practice, promoting a high level of ethical standards and professional conduct.
Lead and contribute to developments and innovative practice in psychology in the HSE.
Education & Training
Engage in regular clinical professional supervision and provide professional and clinical supervision of trainee psychologists.
Provide supervision to the work of non-psychologists in delivery of psychological interventions as appropriate.
Provide supervision as appropriate on running community-based intervention groups for other professions.
Provide post-graduate teaching and training and deliver teaching and training to professional postgraduates including Doctoral Psychology trainees.
Provide psychological training, advice and consultation to staff from health and other agencies in areas relevant to direct clinical work and to psychology service provision.
Provide advice, consultation and training to staff working with the client group across a range of agencies and settings where appropriate.
Attend mandatory training programmes.
Be informed of advances in professional knowledge and practice and developments in national policies, strategies and legislation and perceived impact on practice.
Take responsibility for continuous professional development and ensure compliance with statutory registration requirements.
In collaboration with the Principal Psychologist, attend training courses as informed by service requirements and career & personal development planning.
Be responsible for the induction of new staff as appropriate.
Quality and Risk, Health and Safety Management
Job Details
Psychologists
Louth

d
Servisource
Pay

€ 40000.0 - 50000.0 Per year
Job level

Qualified (non-manager)
Hours

Full time
Posted

20 Jan 2023
Type

Permanent
Closes

17 Jul 2023
Get new jobs like this by email
We'll send you jobs that match this search
You're consenting to receive job alert emails. Unsubscribe at any time. Also you can 'Join' to create a full account to edit your preferences. Read our privacy policy for more details.
Servisource

- 42 jobs
https://www.healthcarejobs.ie/jobs/servisource/
https://www.healthcarejobs.ie/Images/Default/recruiters/Thumbnail/951a4cb3-db0e-4ef8-a7b8-a166948bcc37131236155019453381.png
This job was posted to
Psychology

in Louth
Similar Jobs
€ 40000.0 - 50000.0 Per yearFull timePermanentLouth, Louth, Ireland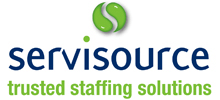 Be responsible for the maintenance of standards of practice of self and staff appointed to clinical / designated area(s).Be respons...
€ 40000.0 - 50000.0 Per yearFull timePermanentLouth, Louth, Ireland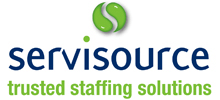 Be responsible for the maintenance of standards of practice of self and staff appointed to clinical / designated area(s).Be respons...
Similar Jobs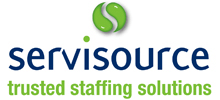 Louth, Louth, Ireland€ 40000.0 - 50000.0 Per year20th January 2023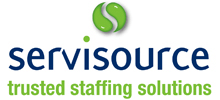 Louth, Louth, Ireland€ 40000.0 - 50000.0 Per year19th January 2023
Show More