Speech and Language Therapist
Louth
Servisource
€ 40000.0 - 50000.0 Per year
Full time
Pay

€ 40000.0 - 50000.0 Per year
Job level

Qualified (non-manager)
Job Description
Be responsible for the maintenance of standards of practice of self and staff appointed to clinical / designated area(s).
Be responsible for managing own caseload and for assessment, planning, implementation and evaluation of treatment programmes for service users according to service standards.
Participate in the integrated discharge planning process in line with the HSE Code of Practice.
Be responsible for the day-to-day running of a designated service area(s) by supervising staff, prioritising and allocating work and promoting positive staff morale and team working in conjunction with the CDNM
In conjunction with the CDNM lead service planning by anticipating the changing needs of the service and service users.
Participate in teams and foster and maintain professional working relationships with other team members.
Ensure the quality of documentation of all assessments, treatment plans, progress notes, reports and discharge summaries are in accordance with local service, professional and legislative standards.
Communicate verbally and / or in writing results of assessments, treatment / intervention programmes and recommendations to the team and relevant others in accordance with service policy.
Attend clinics, review meetings, team meetings, case conferences, ward rounds etc. as designated by the
Ensure that staff in the designated service area(s) arrange and carry out duties in a timely manner, within settings appropriate to service user needs, and in line with local policy/guidelines.
Be responsible for adhering to existing standards and protocols and for leading out on the development and maintenance of standards / strategies for quality improvement and outcome measurement.
Seek advice and assistance with any assigned duties in line with principles of evidence-based practice and clinical governance.
Ensure that professional standards are maintained in relation to confidentiality / data protection, ethics and legislation.
Operate within the scope of Occupational Therapy practice as per CORU requirements and in accordance with local guidelines.
Education and Training
Participate in mandatory training programmes.
Participate in continuing professional development including in-service training, attending and presenting at conferences / courses relevant to practice, contributing to research etc. as agreed by the CDNM.
Engage in professional clinical Occupational Therapist supervision with the CDNM.
Engage in peer support with Senior Occupational Therapist colleagues.
Participate in performance review with the Occupational Therapist Manager.
Manage, participate and play a key role in the practice education of student therapists.
Take part in teaching / training / supervision of other Occupational Therapy and non-Occupational Therapy staff / students and attend practice educator courses as appropriate.
Ensure newly qualified therapists have adequate induction and clinical supervision and assist in implementing annual staff development and performance review.
Health & Safety
Promote a safe working environment in accordance with Health and Safety legislation.
Be aware of and implement agreed policies, procedures and safe professional practice by adhering to relevant legislation, regulations and standards.
Actively participate in risk management issues, identify risks and take responsibility for appropriate action.
Document appropriately and report any adverse incidents, near misses, hazards and accidents in accordance with organisational guidelines.
Have a working knowledge of the Health Information and Quality Authority (HIQA) Standards as they apply to the role for example, Standards for Healthcare, National Standards for the Prevention and Control of Healthcare Associated Infections, Hygiene Standards etc. and comply with associated HSE protocols for implementing and maintaining these standards as appropriate to the role.
Support, promote and actively participate in sustainable energy, water and waste initiatives to create a more sustainable, low carbon and efficient health service.
Administrative
Be responsible for the co-ordination and delivery of service in designated area(s).
Review and allocate resources within the designated area, in collaboration with the CDNM and relevant others.
Promote good working practice and uniformity of standards of best practice.
Promote quality by reviewing and evaluating the Occupational Therapy service regularly, identifying changing needs and opportunities to improve services, i
Job Details
Speech and Language Therapist
Louth

d
Servisource
Pay

€ 40000.0 - 50000.0 Per year
Job level

Qualified (non-manager)
Hours

Full time
Posted

19 Jan 2023
Type

Permanent
Closes

16 Jul 2023
Get new jobs like this by email
We'll send you jobs that match this search
You're consenting to receive job alert emails. Unsubscribe at any time. Also you can 'Join' to create a full account to edit your preferences. Read our privacy policy for more details.
Servisource

- 42 jobs
https://www.healthcarejobs.ie/jobs/servisource/
https://www.healthcarejobs.ie/Images/Default/recruiters/Thumbnail/951a4cb3-db0e-4ef8-a7b8-a166948bcc37131236155019453381.png
This job was posted to
Speech therapy

in Louth
Similar Jobs
€ 40000.0 - 50000.0 Per yearFull timePermanentLouth, Louth, Ireland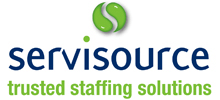 Be responsible for the maintenance of standards of practice of self and staff appointed to clinical / designated area(s).Be respons...
€ 40000.0 - 50000.0 Per yearFull timePermanentLouth, Louth, Ireland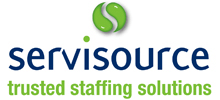 Be responsible for the delivery of professional psychology services appropriate to the post in line with best practice.Work within ...
Similar Jobs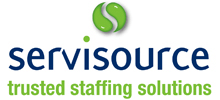 Louth, Louth, Ireland€ 40000.0 - 50000.0 Per year20th January 2023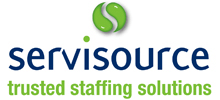 Louth, Louth, Ireland€ 40000.0 - 50000.0 Per year20th January 2023
Show More