Staff Nurse jobs with New Nursing home Group Ireland and Europe
Clare/Limerick
Trinity Recruitment
€ 19.0 - 23.0 Per hour
Full time
Pay

€ 19.0 - 23.0 Per hour
Job level

Qualified (non-manager), Newly qualified, Deputy Manager / Senior Staff
Job Description
Our client is a Leading Nursing Home Group going strength to strength.
With nearly a full compliment of Staff Nurses there are still some opportunities going in this excellent organisation with a lot of opportunity to progress to CNM or ADON throughout the Group in a short period of time both in Ireand and Europe.
Staff Nurses should be on the live register of the Apply with an active NMBI Pin No. and have a genuine passion for care of the elderly.
Nurse rates of pay range from €19 - €23 DOE
The working week for nurses is 39 hours, with 20 days holiday per year. CNM, ADON, and DON would be 42 - hour week. The pattern the homes follow for the working week is week1, Monday, Tuesday, Saturday and Sunday and week 2 Wednesday, Thursday and Friday and so on.
Roles are currently available in Dublin:- Raheny, Finglas, Stillorgan - Kildare, Limerick, Clare, Tipperary, and Wicklow.
Job Purpose: To work as a team member providing a high quality of care to all residents within the nursing home, meeting their physical, psychological, religious, and social needs. To liaise positively and with the resident's best interests with all members of the primary care team, with relatives and all staff within the nursing home.
MAIN RESPONSIBILITIES
Care:
1. Take full responsibility for Resident care as directed by the Home Manager. For example, Nurses must ensure that residents receive suitable and timely bathing, showering and toileting.
2. Use the available computer facilities to record and maintain resident's files on EPIC.
3. Report any ill-health amongst Residents and consult with the Nurse Manager prior to making requests for GP / Professional visits where necessary.
4. Assess, plan, implement and evaluate individualised care, seeking medical or other interventions as required. Observe and provide for any additional requirements residents may have i.e. Chiropody, Sight testing, Hearing appointments etc.
5. Participate in the evaluation and review of policies and procedures as and when required.
6. Ensure collection of any specimens that must be sent to the surgery/hospital.
7. Carry out all nursing procedures efficiently and effectively.
8. Administer prescribed medicines and maintain the appropriate records in line with the Company's policies and procedures and NMBI guidelines ensuring for example that medication is consumed by the resident.
9. Practice maximum integrity in all dealings with Residents' personal & financial affairs.
Residents:
10. Maintain accurate records and ensure that each Resident within the Nursing Home has an individualised Care Plan. Resident Care Plans to be reviewed as and when required and always in line with the Company's policies and procedures and NMBI guidelines. On admission of residents, initial entries are recorded on assessment sheets, and these are then transferred to EPIC (Computerised Information Management System). All new residents should be allocated a G.P. prior to night staff handover.
11. Establish and maintain relationships with residents that are based on respect and equality and that promote their independence.
General:
1. Adhere to all appropriate NMBI guidelines / regulations, and provide written evidence of such adherence upon request from Line Management.
2. Ensure that all existing stocks are maintained in a safe, tidy environment. Order new supplies as and when required.
3. Maintain all logbooks and records as required by both the H.I.Q.A. and Company Management team.
4. Ensure that all information of a confidential nature, gained in the course of work is not divulged to third parties.
5. Notify the Home Manager, or the Person in Charge, as soon as possible of your inability to report for duty, and on your return to work from all periods of absence.
6. Ensure the security of the Nursing Home is always maintained.
7. Adhere to all Company policies and procedures within the defined timescales.
8. Ensure all equipment is clean and well maintained.
9. Carry out any other tasks that may be reasonably assigned to you.
Leadership:
1. Nurses are responsible for the management of several employees at any one time and should be able to lead by example, motivate and guide their colleagues in the administration of care.
2. All employees must adhere to the dress code as described at induction.
3. Personal Protective Equipment must also be worn as directed and in full compliance with Health and Safety Legislation where applicable.
SKILLS, KNOWLEDGE and QUALIFICATIONS
Required:
- Proof of full current registration with NMBI
- Ability to communicate effectively at all levels English language ability must be such that the staff member is competent to communicate effectively with residents in relation to speaking, listening, reading, and writing.
- Clinical Expertise in Professional area of qualification.
- Team player.
- Genuine interest in working with the relevant Resident group.
Apply with CV here.
Job Details
Staff Nurse jobs with New Nursing home Group Ireland and Europe
Clare/Limerick

d
Trinity Recruitment
Pay

€ 19.0 - 23.0 Per hour
Job level

Qualified (non-manager), Newly qualified, Deputy Manager / Senior Staff
Hours

Full time
Posted

14 Nov 2022
Type

Permanent
Closes

14 May 2023
Get new jobs like this by email
We'll send you jobs that match this search
You're consenting to receive job alert emails. Unsubscribe at any time. Also you can 'Join' to create a full account to edit your preferences. Read our privacy policy for more details.
Trinity Recruitment

- 93 jobs
https://www.healthcarejobs.ie/jobs/trinity-recruitment/
https://www.healthcarejobs.ie/Images/Default/recruiters/Thumbnail/aeb84560-ef10-4bfe-b365-39d18372eced131236781366024083.png
This job was posted to
Nursing home nurse, Nursing home mental health nurse, Nursing home learning disability nurse

in Clare/Limerick
Similar Jobs
€ 50000.0 - 70000.0 Per yearFull timePermanentEnnis Clare, Clare, Ireland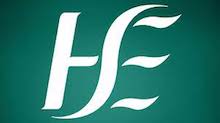 Assistant Director of Nursing (ADON) - Community Hospital/Nursing Home, Ennis, Co. ClareSalary, depending on experience In ass...
€ 50000.0 - 55000.0 Per yearFull timePermanentClare, Clare, Ireland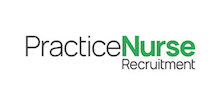 A busy GP Practice requires a Practice Nurse in Clare.Duties [... Click Apply...] and Adult VaccinationAnte-natal care ( midwifery...
Similar Jobs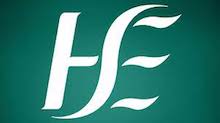 Ennis Clare, Clare, Ireland€ 50000.0 - 70000.0 Per year5th October 2022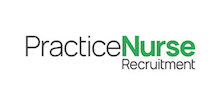 Clare, Clare, Ireland€ 50000.0 - 55000.0 Per year4th December 2022
Show More