Healthcare assistants jobs in established nursing home
Limerick city
Trinity Recruitment
$ 10.5 - 15.25 Per hour
Full time, Part time
Pay

$ 10.5 - 15.25 Per hour
Hours

Full time, Part time
Job level

Qualified (non-manager), Deputy Manager / Senior Staff, Newly qualified
Job Description
DESCRIPTION
Our client is seeking Healthcare Assistants to provide support for Activities of Daily Living to Residents in their established nursing home.
Rate of Pay is dependant on experience and varies from €10.50-14.00. per hour. 15.25 for Senior Healthcare assistants.
QUALIFICATIONS
Full Fetac Level 5 Award - Healthcare Assistant
Previous nursing home experience desired
Available shifts include morning 7.30am – 3pm
Evening 3pm-9pm
Night shifts 8pm – 9am
HCA's range from €10.50 - €14.00 DOE and courses that you have taken. They offer free parking, free meals at work, Employee Assistance Programme, Full and Part time Guaranteed Contracts, Career progression opportunities within Ireland and Europe and Uniform provided.
Sr. HCA's €15.25
REPORTING TO:
Registered Nurses, CNMs and Director of Nursing
ROLE/RESPONSIBILITIES
Perform tasks as instructed to provide care and comfort to Residents and assist with activities of daily living as directed by the Nurse on duty.
Deliver personal care to Residents under the direction / supervision of the Nurses on duty.
Carry out all duties in a safe manner having regard for the health, safety and welfare of self, staff, residents and other persons within the Home.
Report any changes in the Resident's condition to the Nurse on Duty.
Assist with the implementation of Nursing Care Plan under the direction of the Nurse on duty.
Report any accidents or falls involving residents, visitors or staff to the Nurse on Duty immediately irrespective of whether an injury is sustained.
Communicate to CNMs any special requirements and essential resources that might be required for resident care.
Participate in health education for individual residents under the direction of the Nurse on duty.
Participate in all mandatory and additional specific training as directed by the Director of Nursing.
Communicate in a professional manner with residents and relatives and respect the confidential nature of the work.
Ensure the resident's clothes are clean, marked, in good repair and stored neatly in their wardrobes and drawers.
Report to the Nurse on duty and relatives if the resident requires any additional clothes or footwear.
Maintain clean, organized equipment storage area.
Report any missing or damaged equipment to the Nurse on duty or CNM.
Check stock levels of gloves, aprons, pads, and aqueous cream. Report shortfall of supplies to the housekeeper.
Participate in the orientation of new employees.
Liaise with the Nurse on Duty /CNM regarding staffing issues
Assist with activity programmes and carry out any activity therapies as directed by the Activity Coordinator.
Escort residents on trips to hospitals and various other outings as directed.
Promote harmonious relations with all other disciplines of staff working within the home.
Any other duties as may be required from time to time.
Apply with CV for immediate interview
Job Details
Healthcare assistants jobs in established nursing home
Limerick city

d
Trinity Recruitment
Pay

$ 10.5 - 15.25 Per hour
Job level

Qualified (non-manager), Deputy Manager / Senior Staff, Newly qualified
Hours

Full time, Part time
Posted

14 Nov 2022
Type

Permanent
Closes

14 May 2023
Get new jobs like this by email
We'll send you jobs that match this search
You're consenting to receive job alert emails. Unsubscribe at any time. Also you can 'Join' to create a full account to edit your preferences. Read our privacy policy for more details.
Trinity Recruitment

- 93 jobs
https://www.healthcarejobs.ie/jobs/trinity-recruitment/
https://www.healthcarejobs.ie/Images/Default/recruiters/Thumbnail/aeb84560-ef10-4bfe-b365-39d18372eced131236781366024083.png
This job was posted to
Care assistant, Carer, Community care

in Limerick city
Similar Jobs
€ 29710.0 - 38290.0 Per yearFull timeTemporaryLimerick, Limerick, Ireland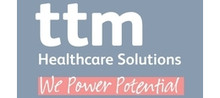 Physiotherapy Assistant: Physiotherapy Assistant required for the integrated care programme for older people in Limerick. This is a...
€ 23.36 - 33.25 Per hourFull timeBankNewcastlewest, Limerick, Ireland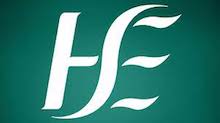 Social Worker Primary Care services, West Co. LimerickSocial worker required for locum role with primary care service based in Newc...
Similar Jobs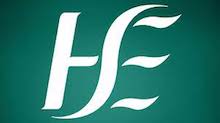 Newcastlewest, Limerick, Ireland€ 23.36 - 33.25 Per hour8th July 2022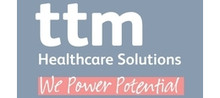 Limerick, Limerick, Ireland€ 29710.0 - 38290.0 Per year22nd November 2022
Show More