Galway, Kerry, Wexford
CPL Healthcare
€ 27304.0 - 31303.0 Per year
Full time
Pay

€ 27304.0 - 31303.0 Per year
Job level

Studying / Unqualified
Job Description
CPL Healthcare is working with one of Ireland's largest organisations in the disability sector. We ae currently accepting CVs of candidates for the roles of Senior Support Workers at their Galway, Kerry and Wexford residential centres.
Successful candidates will work in a residential setting supporting individuals with all activities of daily living and enable them to live independent lives in line with HIQA national standards.
Responsibilities
Empower Service Users to live independent lives with their residential home and community.
Assign, oversee and ensure completion of daily tasks.
In absence of Team Leader, take the lead in advising and coaching.
Assist in preparation of and carry out relevant audit as requested by Team Leader or Service Manager.
Assist in the financial processes and management of the service as directed.
Administer medication in line with medication process, provide competency assessments and medication ordering and stock.
Support and assist Team Leader in the induction new employees.
To ensure personal and intimate care is provided and ensure privacy and dignity is respected at all times.
Provide the necessary physical assistance in with Patient Manual and Handling training.
Transport service users to facilitate access all daily living activities.
Participate in household duties, for example cooking, laundry, general cleaning, shopping.
Support the development and delivery of individual support file.
Responsible to record and report on daily documentation.
Immediately report all safeguarding allegations or concerns in line with policy and legislation.
As per policy record and report all incidents.
Maintain professional communication and relationships with the team, service users family and customers.
To be aware of safe working conditions and implement safe work practices and immediately report potential hazards, incidents and concerns.
Follow tasks assigned on the daily planner.
Positively and actively engage in team meetings, supervisions, training and team events.
Responsible for safe keeping and recording of service user and house monies and spend.
Available to work as per contractual hours and 24/7 service requirements using electronic T&A system.
Assigned as Key Worker to take the lead as Service User advocate, arrange appointments, liaise with family and develop and implement goals and complete and maintain documentation in individual support file
Qualification and Requirements
QQI relevant qualification
2-years relevant work experience in the sector.
Over age 18
Full clean driving licence
Excellent command of spoken & written English
Knowledge of HIQA standards
Work or student experience in social care or relevant sector.
Pathway of ambition to become Team Leader, qualifying to QQI Level 7 relevant degree.
For more info. Contact Joanna by email: Apply
#SocialCareWorkerIESept22
Job Details
Senior Support Worker
Galway, Kerry, Wexford

d
CPL Healthcare
Pay

€ 27304.0 - 31303.0 Per year
Job level

Studying / Unqualified
Hours

Full time
Posted

2 Sep 2022
Type

Permanent
Closes

27 Feb 2023
Get new jobs like this by email
We'll send you jobs that match this search
You're consenting to receive job alert emails. Unsubscribe at any time. Also you can 'Join' to create a full account to edit your preferences. Read our privacy policy for more details.
CPL Healthcare

- 313 jobs
https://www.healthcarejobs.ie/jobs/cpl-healthcare/
https://www.healthcarejobs.ie/Images/Default/recruiters/Thumbnail/a3644d66-bff9-465d-ae77-f7eacc3974b2131236000463593061.png
This job was posted to
Learning disabilities, Mental health, Support worker

in Galway, Kerry, Wexford
Similar Jobs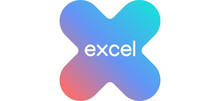 Kerry, Kerry, Ireland€ 15.0 - 15.0 Per hour9th September 2022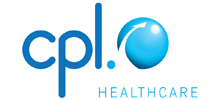 Kerry, Kerry, Ireland€ 53000.0 - 53000.0 Per year9th August 2022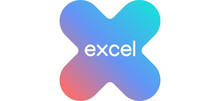 Kerry, Kerry, Ireland€ 13.0 - 14.0 Per hour9th September 2022
Show More