Social Care Worker - Shift Lead
Kildare
CPL Healthcare
€ 33280.0 Per year
Full time
Job level

Qualified (non-manager)
Job Description
CPL Healthcare are welcoming applications for exciting Social Care Worker roles with Camphill Communities of Ireland at their Kildare locations. This is a fantastic opportunity for someone who is motivated and seeking a new challenge.
The primary purpose of this role it to provide a safe and effective service for all residents through the implementation of quality and safe processes. This role will include the oversight of Social Care Assistants and Volunteers within the house or houses that you are responsible for.
These positions are ideal for those who enjoy working in a team to make a difference in the lives of people with intellectual disabilities. We are welcoming CVs from both new graduates and experienced professionals in social care and related fields.
Job title : Social Care Worker – Shift Lead
Roles and Responsibilities
To uphold and respect the human, legal and constitutional rights of each person who uses the service, recognising their individuality and equality, and to empower them to grow, and achieve the highest possible level of personal autonomy
To lead and provide a person-centred approach to service delivery and that is recorded and evidenced effectively in daily reports.
To support people who use the service with aspects of individual and group service responses including: occupation and leisure activities, communication, behaviour support plans, independent living skills, social integration, personal care, personal development, quarterly circle of support meetings and annual reviews.
To act as a Key Worker for specific individuals, ensure regular documented sessions of engagement in line with the persons needs, identified goals and specific care requirements.
To ensure that all medical appointments are coordinated and supported.
To ensure that all petty cash and the personal monies of individuals are properly accounted for in line with relevant policies and procedures.
To assist the Person in charge in the preparation and monitoring of budgets.
To be responsible for the house accounts, including the custody of monies, managing income and expenditure, petty cash, and individuals' personal monies.
To attend and chair where required, regular meetings where all aspects of the service area are discussed with a view to maintaining high standards.
To be conscious of health and safety matters in the work place and in particular to comply with employees' obligations as set out in the Safety, Health and Welfare at Work Act, 2005 and to ensure that the procedures set out in the Safety Statement are implemented at all times.
To carry out regular safety audits and fire drills.
To stay informed of current developments in services for people with intellectual disabilities e.g. Person-Centred Planning, Personal Outcome Measures, New Directions, Supported Self Directed Living.
Qualifications and Requirements
A minimum of a Level 7 on the QQI Framework - BA in Social Care Studies or equivalent relevant qualification in Health or Social Care.
Full clean driving licence.
Experience in a residential setting.
HIQA experience preferrable
For further information please contact Apply
Job Details
Social Care Worker - Shift Lead
Kildare

d
CPL Healthcare
Pay

€ 33280.0 Per year
Job level

Qualified (non-manager)
Hours

Full time
Posted

4 Feb 2022
Type

Permanent
Closes

1 Aug 2022
Get new jobs like this by email
We'll send you jobs that match this search
You're consenting to receive job alert emails. Unsubscribe at any time. Also you can 'Join' to create a full account to edit your preferences. Read our privacy policy for more details.
CPL Healthcare

- 302 jobs
https://www.healthcarejobs.ie/jobs/cpl-healthcare/
https://www.healthcarejobs.ie/Images/Default/recruiters/Thumbnail/a3644d66-bff9-465d-ae77-f7eacc3974b2131236000463593061.png
This job was posted to
Care manager

in Kildare
Similar Jobs
€ 70000.0 - 100000.0 Per yearFull timePermanentMaynooth, Kildare, Ireland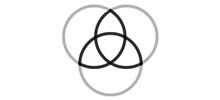 Director of Nursing - Nursing Home Role available in Kildare Our clients fabulous nursing home is hiring a Director of Nursing (DON...
€ 13.0 - 15.0 Per hourPart timePermanentMonasterevin, Kildare, Ireland

BAYADA Home Health Care is seeking Health Care Assistants to look after a client with complex needs in the community. This position...
Similar Jobs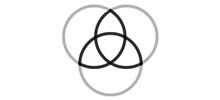 Maynooth, Kildare, Ireland€ 70000.0 - 100000.0 Per year26th May 2022

Monasterevin, Kildare, Ireland€ 13.0 - 15.0 Per hour7th June 2022
Show More